Young voters have the potential to make a change
Young voters will be an important factor in the upcoming 2020 presidential election.
America's voter turnout for the upcoming 2020 presidential election is anticipated to be record-breaking, numbers not seen in centuries experts state. Millennials and Generation Z combined are expected to make up 37% of voters in the next election and are the main focus of many candidates.

Millennials and young voters are now the priorities in candidates' campaigns. Voter turnout is expected to surge in the 2020 presidential election with over 156 million people expected to vote, a large increase compared to the 139 million in 2016. This large boost of voters is also due to Trump running in the 2020 election. 18-24-year-olds who mainly support immigration, climate change, and gun control oppose Trump and his policies.

Millennials and Generation Z's political-tastes are vastly different from their parent's and grandparents' views. Millennials make up 40% of the nation's unemployed population, and they struggle with homeownership, paying rent and finding jobs. Candidates have now created policies and priorities that are aimed toward the younger generations. Millennials and Generation Z are two generations that have brought up previous issues such as better education, lowering student debt, gun reforms, and climate change. Furthermore, Millennials and Generation Z have a larger population than older voters and are expected to outvote past generations.

In addition to young voters being the majority, the 2020 election is predicted to be more diverse than ever, with one-third of all eligible voters will being non-white, the most diverse it has ever been. This is mostly caused by younger voters, voting for the first-time and immigrants. For the first time ever, Hispanic people will be the largest non-white group to vote in the upcoming election. Latino voters jumped from 6.8 million in 2014 to 11.7 million in 2018.

Candidates such as Bernie Sanders and Pete Buttigieg are known for advocating for Millennial issues. Pete Buttigieg is a Millennial himself and promises a new era of American politics, including tackling climate change and including more seats in the senate. Bernie Sanders has been popular with Millennials since the 2016 presidential election, with his priorities for higher minimum wage, free college tuition, and criminal justice reform.

Although younger citizens in the 2020 election are expected to compose most of the voters, in past years ages 18-29 year-olds have had low turn up at the polls. In 1972 the first 18-24-year-olds were allowed to vote and 55% showed up, however, only 48% showed up in the 2016 election and only 21.3% in 2014. Many Millennials and Generation Z claim to not have any issues to vote for or feel uneducated about the topics they vote for, 20% of younger voters claim they don't know enough about the topic they are supposed to vote for. Additionally, younger voters feel uneducated, 38% of younger voters feel as if their votes don't matter or make a difference. With more than a third of young voters opting out Millennials don't get their voices and concerns heard.

In recent years Democrats have prioritized its policed toward young voters while Republicans consider policies that older generations express concerns about such as Medicaid and retirement plans because they vote in such large quantities. However, the laws put in place mainly benefiting older generations and once they pass away the younger voters are left to deal with the issues. Millennials compose more than 75 million voters and can make laws in their favor. Voting in a democracy gives politicians and government officials an opportunity to hear concerns and solve issues. In the 2020 presidential election younger voters hold the potential to shape our country in the way they envision and America is waiting to see the outcome.

"
Leave a Comment
About the Contributors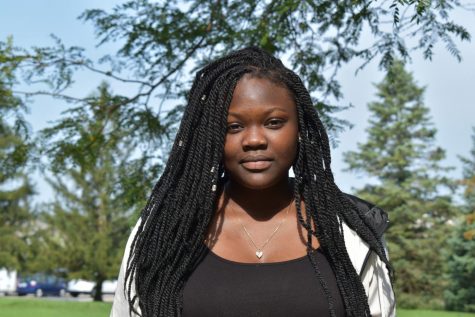 Mariam Keita, Reporter
Mariam Keita is a sophomore here at West. Mariam will be an online reporter on staff. She likes to hang out with friends, listen to music, and scroll for...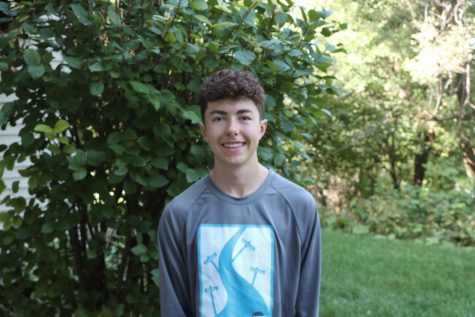 Tosh Klever, Video Editor
Tosh Klever is a senior at West High. This year marks his second year on staff and first year as video editor. His favorite pastimes are playing chess,...