The composition of a dream
While many young adults strive to see themselves as an actor or director on the silver screen, Jacob Gehlbach '21 has his eyes set on a different aspect of filmmaking: scoring.
A dramatic symbol crash during a fight. The gentle 'tings' of a triangle as two characters fall in love. A violin solo as someone takes their final breath. These subtleties are a vital part of the tone evoked by many beloved films and television shows, with composers being the masterminds behind them. Jacob Gehlbach '21 aspires to one day become one of these unsung heroes.
Gehlbach's aptitude for composing stems from an early love of movies. From before the age of eight, he was transfixed by the music that accompanied each scene. This early fascination would morph into a beloved hobby as he began working on his own compositions for piano.
"There was a point where I was 11. And I was like, 'Hey, maybe I should start writing [this music] down. And so I did," Gehlbach said. "And then after that, I'm like, 'Okay, this is actually kind of fun.' And so then I just kept doing it. The original idea was actually just to write something for piano that I could play. And now the idea is that I'm going to be writing music for movies."
"
The original idea was actually just to write something for piano that I could play. And now the idea is that I'm going to be writing music for movies."
— Jacob Gehlbach '21
From this initial introduction, Gehlbach began delving deeper into the complexities of composition, initially writing melodies out with pen and paper. Working with his piano teacher, he then learned to use the online platform NoteFlight.
"[NoteFlight] was nice because then at that age, you know, I could put my work in and then hear it. So I put in what I had put on the paper, and it was completely wrong," he said. "And so then I just started composing in NoteFlight. And at that time, you know, like I was 11. And the NoteFlight community seemed really huge."
Upon first putting his written work into NoteFlight, Gehlbach discovered that the music sounded off. From there, he began composing directly using the online interface to make his work more efficient and accurate.
"It's kind of interesting to see my progression with using the interface of the website from my first song," he said. "I didn't know how to put in a key signature. So I have a bunch of accidentals everywhere. The fourth chord is it's just like five notes all together. It's like 'doom doom, doom, doom doom.' I call it Rotting Wood."
After more practice, Gehlbach began crafting longer and more complex pieces. When seeking inspiration for a new composition, he generally begins with a chord or a theme. From there, he'll write a buildup to the theme and a finishing section, fleshing out the transitions as he goes.
"I take ideas, and I put them together. And then I think, 'Well, what else would sound good with this?'" He said. "Like, if I just have one piano line or something that needs more string stuff, maybe I'll add some drums. And then I'll mix it together make the volumes. There's a bunch of stuff that goes into it."
Gehlbach's work drew the attention of friends, family and classmates. Noah Miller '21 was both impressed and inspired by the quality of work he produced.
"The fact that he could create something on that level at our age was fascinating," Miller said. "It was a big reason why I started to play piano and learn about music theory."
Miller has also noted improvement in Gehlbach's work since he has begun composing.
"My favorite [pieces] to listen to are always his crazy ideas on the piano that he records […]. I have no doubt that he has grown very much as a composer and a musician," he said.
Recently, Gehlbach has delved into the world of film scoring. Drawn to the way music can alter the tone of movie scenes, his creative process includes analyzing the mood of a scene to decide what key or what chords to include in the music. In addition to strategically placed cymbal crashes or drum hits, Gehlbach noted that well-placed silence can also enhance a scene.
"One of the things that I've thought about is, you know, where can you leave music out because that can be that can also be important," he said.
While Gehlbach doesn't generally intend to channel emotion into his work, he recognizes the way that what he's feeling often influences the work he produces.
"I don't think about 'Oh, I'm feeling this way today. So I'm going to write something like this,'" he said. "I think it just comes out naturally. But like, if I'm in a spooky mood for Halloween, yeah, I'll make a spooky song, which I'm doing right now."
As he continues his foray into the world of film scoring, Gehlbach hopes to one day make a career out of the practice. Right now, he promotes his work largely through his Instagram account (@jacob.gehlbach) where he posts frequently about his compositions and his creative process. In the short term, his goal is to compose a piece for one of West High's bands to play. Down the line, though, he has his eyes set on the big screen.
"
I think just start out, listen to other people and listen to what other people are doing. And then try to do it yourself"
— Jacob Gehlbach '21
"I think that my first goal, my big goal for composing right now is just to get into one Hollywood movie because, say there's this movie that did really great in the public. It was really popular. And people are like 'Oh, who did the music for that? Oh, Jacob Gehlbach did the music.' And now people know who I am," he said.
For other aspiring composers, Gehlbach preaches the importance of taking and applying feedback.
"I think just start out, listen to other people and listen to what other people are doing. And then try to do it yourself."
https://instagram.com/jacob.gehlbach?gshid=1r5m0uw3jskyr
Leave a Comment
About the Contributors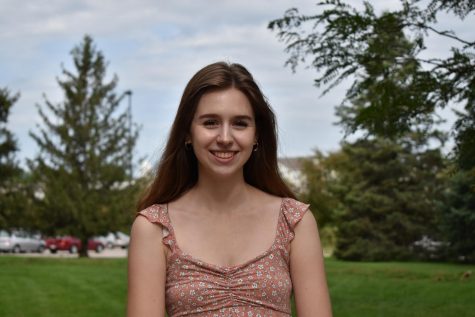 Alex Carlon, Online Editor-in-Chief
(she/her) Alex Carlon is a senior at West High and editor-in-chief of the web publication. When she's not helping out on the website she can be found playing...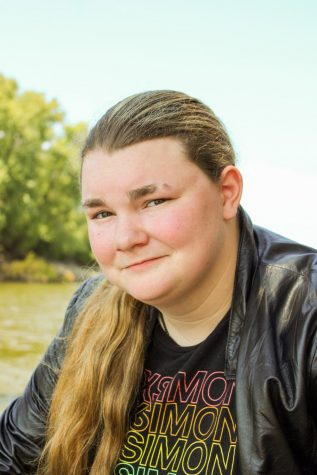 Sydney Wildes, Yearbook Clubs and Academics Editor
Sydney Wildes is a senior at West High. This is her second year on staff as a photographer and as the yearbook's clubs and academics editor. When she's...