Behind the burrito buddies
As Valentine's Day quickly approaches, two students reflect on the creation of their burrito-themed matchmaking program.
Chicken or steak? Rice? Beans? These are just the first in a series of many difficult decisions you must make as you order your burrito. Lettuce? Cheese? Guacamole? (It's extra by the way.) But what if your order could show more about you than just tonight's dinner? That's how Julian Wemmie '20 and Riley Bridges '20 came up with a revolutionary idea: a matchmaking service based on your Pancheros order.
Wemmie originally came up with the idea during his sophomore year.
"I was eating Pancheros with the person I was dating at the time. We both got the same thing on our burrito, and we thought it would be pretty funny if there were a dating app based on your burrito preferences, sort of like match.com," Wemmie said. "Flash forward to this winter, I was talking with some friends, and this old burrito idea surfaced. The rest, as they say, is history."
Bridges however, did not get involved until their senior year.
"[Wemmie's] kinda just a fountain of weird, creative ideas." Bridges said. "When he first told me, it was like midnight and me and some friends had just gotten back from a run. He messaged me saying he needed my help with something, so I called him and he proposed the idea of a dating app based on burrito preferences, which I thought was genius."
The program itself works by matching people who take the survey with the 10 people whose burrito preferences are most like their own.
"
Since there are like a million possible burrito orders, we think your favorite burrito really says a lot about you."
— Riley Bridges '20
"Burritos are actually kind of perfect for a dating app because they are one of the few foods that are both very popular and very customizable," Bridges said."Since there are like a million possible burrito orders, we think your favorite burrito really says a lot about you."
Originally Wemmie began to write the code, but Bridges soon took over and Wemmie focused on the brainstorming and execution.
"I decided to write my own version, and since this is the kinda thing I really love doing, I got obsessed with it and started spending tons of free time writing it," Bridges said. "Long story short, I ended up writing just about all of the code for the final version."
Infographic by Abby McKeone
The pair are working to get approval to send out a school wide email in order to advertise the survey.
"There is really only one goal for the survey… It's just a lighthearted way to have some fun on Valentine's Day." Wemmie said. "Who knows, maybe someone will actually find a real buddy."
Click here to take the Burrito Buddies survey.
About the Contributors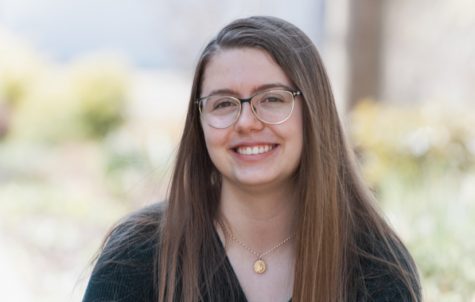 Marta Leira, Print Editor-in-Chief
(she/her) Marta Leira is a senior at West High and editor-in-chief of the print publication. Marta enjoys running (sometimes), creating a an embarrassing...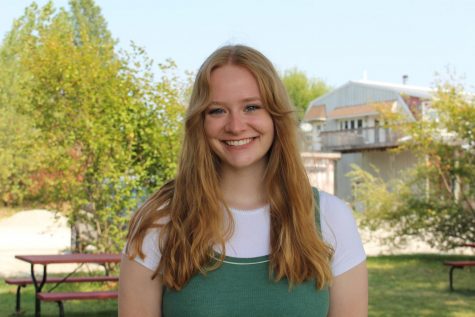 Abby McKeone, Graphics and Social Media Editor
(she/her) Abby is a senior at West and this is her second and final year on staff. She is currently the social media editor and the online graphics editor....