The public education issue
Mariam Keita '22 shares an insight into the struggle and challenges that public education faces in recent years.
America's government does not prioritize its money and time on public education. Education around the world has been a luxury that privileged people have had for decades. The United States government, however, has granted public education for all those, regardless of income level, from the age of five until the age of 18. Ideally, we expect children to transition from learning ABCs to mastering calculus problems in a safe and encouraging environment, but those expectations haven't been met. Nonetheless, of the numerous laws such as the, No Child Left Behind and Every Student Succeeds Act that was created to help students achieve in the education system, the United States' public education priorities are skewed in the wrong direction.
"
Education has the possibility to change lives and shape futures and these matters should not be taken lightly."
— Mariam Keita '22
Children across the nation do not receive the same opportunities to achieve their full educational potential. Whether it is from lack of federal funding in their schools or from teachers who don't have enough support from the government to teach efficiently, the public education system has failed many kids who need education in their lives. Education is a necessity for children who live in poverty, they need to escape the recurring cycle of poverty that is easily prone to children who experience hardship in their day to day lives. Government support does not deliver enough opportunity to children living in low-income communities and it largely affects how these kids see their futures. Children who grow up without education are left to work low-level jobs and are vulnerable to being incarcerated, especially minority children. The message that we send to adolescents by underfunding schools is that their development in schools is not valued. Children that experience poverty needs to be able to come to school excited about the possibility of their future. They need an escape into education that would distract them from the financial and family problems they may face in their lives. Knowledge is a tool that gives communities and families the power to dream a better life and help the disadvantaged find a way to escape the cycle of poverty. Public education deserves more funding, yet more and more states are punishing young children by not investing in their education and futures.
Teachers play a large part in how schools are run as they are the backbone of the education system. Even throughout all the changes they face, with sufficient education funding, low salary pay, and shaping the minds of young individuals, teachers find a way to stay dedicated and mold students to become successful. However, when discussing the failing education system, such as low test scores, dropout rates and lack of diversity, lawmakers and politicians neglect to mention that teachers don't get paid enough. On average, according to The Education Market Association, teachers spend $500 out of their own pockets on classroom supplies each school year. Government funding does not give enough to states or schools to support teachers. According to the American Psychological Association research has shown that quality teachers inspire quality students. Teachers have the ability to change a student's achievement level and motivate success and change in their students.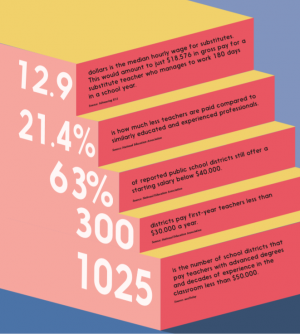 Classroom sizes have been booming in the past few decades and some classes are now filled with 26-40 students or more. This means more noise, more smells and more students who need help with the material. This is causing many teachers to leave the profession and discouraging others from joining. With their peers abandoning ship it has been a burden for the teachers who remain behind to deal with large classes and the struggles that come with them.
Public education controversy has been a topic politicians and lawmakers have used to push their political agendas for years, but education for children is not a political move. It should not be used to try and persuade and convince people who actually believe a change might be possible in their lives. Education has the possibility to change lives and shape futures and these matters should not be taken lightly. We don't want the future minds of America denied an education or any advantages that come with it because we don't prioritize the right things. The government needs to give children the tools they need to succeed and be great. It's time to engage in the right things for the better of our future and the future of our nation.
About the Contributors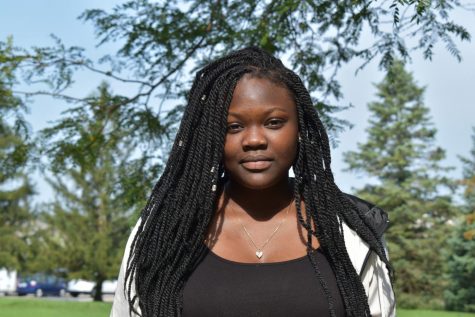 Mariam Keita, Reporter
Mariam Keita is a sophomore here at West. Mariam will be an online reporter on staff. She likes to hang out with friends, listen to music, and scroll for...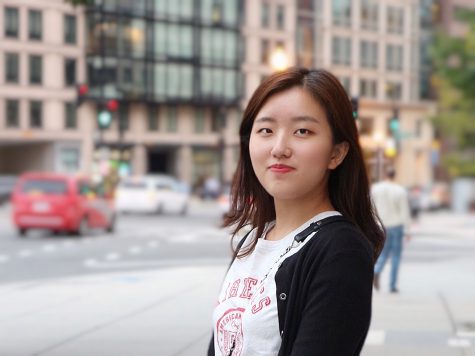 Youjoo Lee, Feature Editor
Youjoo Lee is a senior at West High. This is her second year on staff and she is a feature editor for print and a designer. She enjoys spending time with...