POS
Emma Furlong '21 lets us in on the details of her tight bond with her 2014 Ford Focus, Ziggy. "My car breaks down a lot but you know, she's still going. She's not reliable; she's resilient."
The West High parking lot has a wide variety of cars—from clunkers to Camaros—but their appearances can be deceiving. This rings especially true for junior Emma Furlong's car.
"My car is super cute … but like, it's broken on the inside," she said.
Over the two years since she bought her car, it has deteriorated, but her love for it has only grown. The car has become a solace for Furlong.
"Sometimes I'll get to school early before my open and I'll just sit in here and listen to music …You know when you're going home, you get to your house, you're in your garage and you're like 'I don't wanna go inside because getting up is a lot of work.' And you just sit in your car for a while … I do that."
She has lovingly named the car Ziggy after the David Bowie song "Ziggy Stardust" as well as the character from LazyTown of the same name. "I just think it's a cute name … It fits the personality I think."
About the Contributor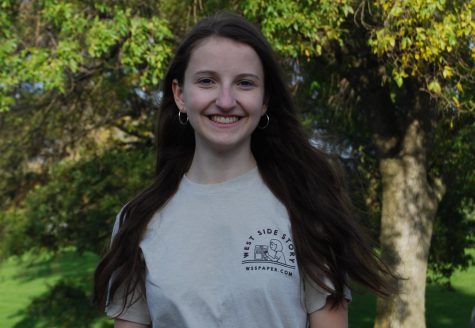 Sumner Wallace, Columns Editor
Sumner Wallace is a senior and the columns editor. Although this is her first year on staff, she has been a guest writer and avid supporter of the WSS...