Department of Education denies ICCSD's off-site learning request
ICCSD students will still have the option to opt-in to the district's PK-12 online learning program.
In an email sent to families on Aug. 6, Interim Superintendent Matt Degner announced that the ICCSD's request to begin the 2020-21 school year using an off-site learning model was denied by the Iowa Department of Education. This follows the district's decision to delay the start of the school year to Sept. 8 in order to allow teachers more time to plan their teaching schedules around potential on and off-site models, and to observe COVID-19 growth rates as University of Iowa students return to campus.
"We have been notified by the Iowa Department of Education that our application for permission to begin the year in an off-site learning model has been denied," Degner wrote in the email. "While this is not the outcome that we were hoping for, we have been preparing for this possibility."
This denial means that ICCSD schools will have to make a hybrid learning model available with at least 50 percent in-person instruction, but students are still able to opt-in to the district's new PK-12 online learning program. A list of courses offered as part of the online program can be found here.
District leadership plans to discuss their response to this decision at the August 11 school board meeting. As a formal plan for the beginning of the year is being finalized, families are encouraged to complete registration for the school year in PowerSchool.
About the Writer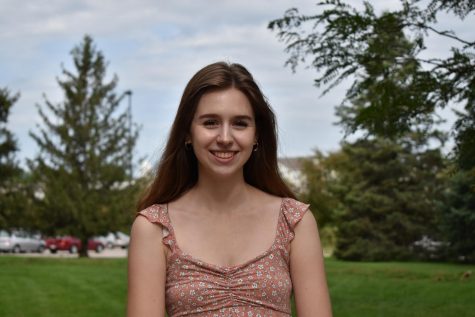 Alex Carlon, Online Editor-in-Chief
(she/her) Alex Carlon is a senior at West High and editor-in-chief of the web publication. When she's not helping out on the website she can be found playing...