All for one
Some West students have chosen to ditch the classroom for virtual learning, bringing school allegiance into question as students from all four area high schools are combined.
For many, school pride is a pivotal aspect of the high school experience. Football games and school assemblies are an expected part of the social dynamic for students, but these events have come to a halt this year. COVID-19 has kicked fans out of the bleachers and caused many in the district to enroll in the online option. For these students, classes are composed of peers and teachers from all high schools in the district, making school pride difficult to find.
While a strong connection to their home school may not be a priority for some students, it is for Lilian Montilla '21 of West High.
"Showing our pride and acknowledging that you like being a part of the school is what forms our community," Montilla said. "We have to go to school almost everyday for months, so it's important to have a community."
City High student Jacob Roth '22 also recognizes the important role that being a part of a community plays in having a good year. 
"I love City High. I think it's a great community," Roth said. "It's my junior year. For a lot of people it's probably the hardest year and the most rewarding year, so it kind of sucks that I won't be able to be at my home school."
The lack of school spirit in the online course is especially felt by freshmen. Some, such as Ahmed Elsheikh '24, a West High student, fear they are missing out on quintessential high school experiences.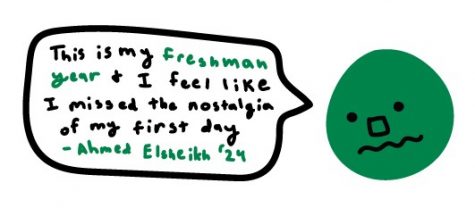 "This is my freshman year, and I feel like I missed the nostalgia of my first day," Elsheikh said. "That was one of my favorite things, that feeling of having a whole year ahead of me, but you don't really get that feeling in online school,"
The lack of in-person interaction has also added an obstacle for student athletes, who had to overcome a two week break at the beginning of the school year. Minou Emmad '23, a cross country runner at West, noticed the effects the break had on her performance.
"Some days I would do the bare minimum and consider it a workout. Others I went above and beyond because I felt great, but inconsistency like that is not helpful to improve your overall times," Emmad said. "I was definitely better when I had a few friends by my side pushing me through a tiring workout."
Sports also play a large part in the high school experiences of the students who are in the stands. City High student Aala Basheir '22 notes that going to games and cheering on the teams was one of the main ways people expressed their school spirit in previous years.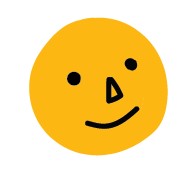 "Football games are probably the thing I'll miss the most," Basheir said. "Everyone's there, everyone supports and sees each other, and I feel like it just won't be the same this year without that."
Another important aspect of school pride is participating in extracurricular activities such as school clubs and musical electives. While some of these activities have found ways to adapt to the new situation and meet safely, many of them have been postponed.
"I'm going to miss marching band a lot," said Montilla. "I know a lot of people don't like marching band, but I really like it because it's time I get to hang out with my friends outside of school."
According to data released by ICCSD, approximately 42% of online students are from City High, 39% are from West, 17% are from Liberty and 2% are from Tate. Malika Karimi '21 is part of the 17% from Liberty High.
"In breakout rooms, there's rarely more than one other Liberty student, and I probably don't know them," Karimi said. "I think it's kind of funny [when] somebody's like, 'I go to Liberty', and I'm like, 'Oh? I didn't even know you went there.'"
Although there are drawbacks to mixing the schools, Bashier feels it has given the students enrolled in the online program the chance to make new friendships with people from around the district.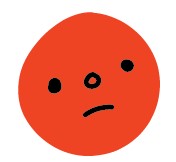 "I think it's so cool meeting new people," Basheir said. "There's two people I see in all of my classes, and we're always in the same breakout group, so I definitely think I can see myself becoming friends with them."
However, building new friendships hasn't been easy for everyone. For some, mixing the schools has been more of an obstacle to online learning than an opportunity. It can make it harder to facilitate Zoom breakout room discussions. Bashier has a tip to overcome the discomfort working with new classmates brings.
"It's almost kind of a conversation starter to be like, 'Hey do you go to West?', 'do you go to Liberty?' and then you say hi and you introduce yourself."
Another opportunity for those on the online track is the chance to be taught by teachers from different schools. However, if students choose to enroll in the hybrid model the following trimester, they might have an almost entirely new set of teachers.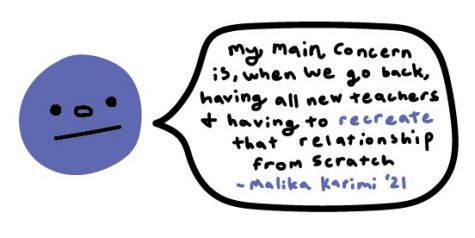 "I only have one Liberty teacher." Karimi said. "My main concern is, when we go back, having all new teachers and having to recreate that relationship from scratch."
Basheir is also worried about the inevitable transition back to in-person instruction.
"The adjustment to online is already so hard with figuring out your workload and stuff, and I feel like just when we get used to it, it's just going to flip. We're going to have to go on [to] a whole new schedule with new teachers and new classmates… I want to be back, but I also want the same teachers."
Even with the many struggles that come with online school: the lack of community, the unfamiliar faces on Zoom and eventual transition back to in person schooling, the district has been doing its best to make online school a great experience for students.
To keep school pride alive in the online course, City High has been taking steps to try and stay involved with students. During homeroom, otherwise known as Advisory Time, Principal John Bacon hosts an optional assembly over Zoom for students to offer support and remind them that they are Little Hawks. According to Roth, it's all in an effort to build community and maintain enthusiasm.
Director of Online Programs Gregg Shoultz has made an effort to promote community building online through the event "Hat Day."  This event encouraged students and teachers to turn on their cameras and show off their hats. As for the shift to in-person learning, the district's teachers are aware of potential issues that could be caused by the return and are working with each other to cover the same material at a similar pace through consistent communication.
"All of my teachers are doing a really good job trying to break the awkwardness between students and organizing our time so we're not overwhelmed with homework," Montilla said. "I'm confident my teachers will do a really good job navigating this school year."
Leave a Comment
About the Contributors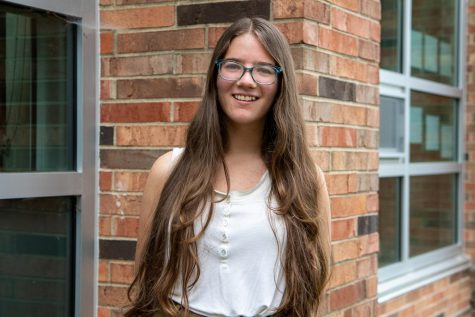 Rosemary Timmer-Hackert, Reporter
(she/they) Rosemary Timmer-Hackert is a junior at West High and in her second year on staff as a reporter. When she is not researching or writing news...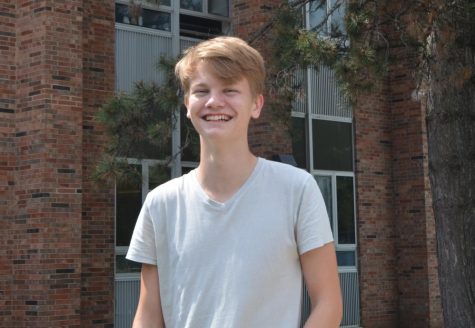 Isaac Young, Opinion Editor
Isaac Young is a senior West High and this is his second year on the WSS staff. He is an opinion editor and reporter.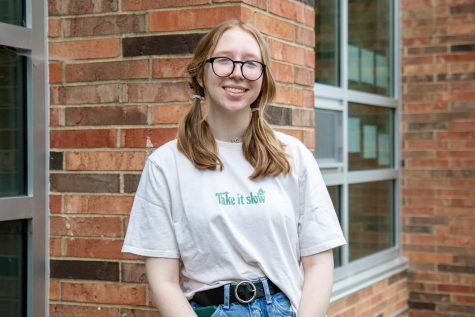 Kailey Gee, Print Co-Editor-In-Chief
(she/they) Kailey Gee is a senior at West High, and this is their third year on staff. She's working as the Co-Print-Editor-in-Chief with Hanah Kitamoto....