A guide to West's virtual clubs
With around 40 unique clubs, West High has a place for everyone to cultivate and share their passions and interests. Find your place with this comprehensive list of West's clubs.
The rumble of conversations, tri-folds of information plastered onto tables, Chromebooks open to a signup form and a herd of students weaving between each other to find the club they're looking for—or any candy being passed out. It's loud and crowded, but there's a sense of excitement in the air, one that only appears at the prospect of getting out of class a few minutes early.
This is the normal scene of the club fair, an event that happens each fall to get new members to join the clubs West offers. This year, with the pandemic, the club fair is unable to happen normally. Instead, the West Side Story has compiled an informative list of all of the clubs at West.
All West clubs will be held virtually unless otherwise stated for the foreseeable future.
1440 Interact
Sponsor: Jamie Sandhu
1440 Interact helps students make a positive impact in their community through volunteer service.
Further information about 1440 can be found at @1440_interact_whs on Instagram.
Sign up here.
3-2-1
Sponsor: Dominic Audia
Meetings held on Fridays at 8 a.m.
Sign up here.
Anime Club
Sponsor: Jeff Conner
"Anime club has always been a fun, friendly, and welcoming group. Students are welcome to join, even if they have never watched anime before, and it should be a great way to add some positivity to these troubled times."—Jeff Conner 
Meetings held on Fridays at 4:15 p.m.
Contact conner.jeff@iowacityschools.org for more information.
Art Club
Sponsor: Christian Aanestad
Meetings held on Tuesdays at 4:15 p.m.
Contact aanestad.christian@iowacityschools.org for more information.
The Check In
Sponsors: John Roarick, Jamie Schneider
The Check In (formerly Behind the Mask) is a  discussion group where students can gather to share their experiences and receive social and emotional support. Besides acting as a support group, The Check-In will also feature guest speakers and cover a wide range of topics including equity and world issues. 
Members need not have a diagnosed mental health condition nor will they be required to attend all meetings. The Check-In will occur twice a week via Zoom, and students can drop in if the weeks' discussion topic or speaker is of interest to them. 
Co-adviser of The Check In, Annie Gudenkauf, sees the group as a way to connect students facing similar mental health struggles.
"A big goal for The Check In is for students to feel like they have someone they can talk to at the school so they feel like they're not so alone," Gudenkauf said. 
Meetings held on Tuesdays and Thursdays at 9:30 a.m. The first meeting will be held on Oct. 20. The Zoom meeting link can be found here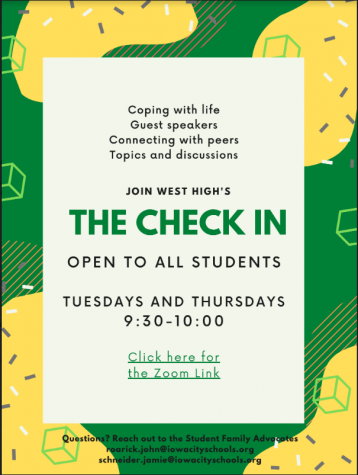 Best Buddies
Sponsor: Steve Merkle and Stephanie Higgins
Events to be announced.
Further information about Best Buddies can be found @icwestbestbuddies on Instagram.
Black Student Union
Sponsor: Amira Nash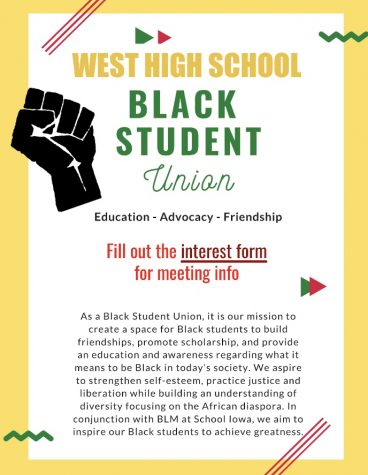 Sign up here.    
Business Professionals of America
Sponsors: Diane Fickel, Emily Hudachek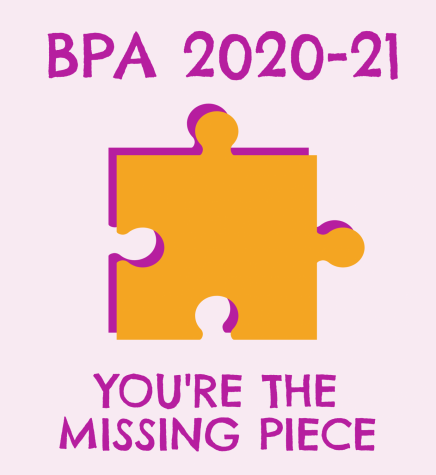 Business Professionals of America (BPA) is a group that teaches students leadership and professional skills through competitive events called the Workplace Skills Assessment Program. This year, West High's BPA chapter will be more accessible than ever, with free programming being offered for the duration of the school year. This programming includes workshops on business-related topics as well as guest speakers from the Iowa City business community. 
Sign up here.
Follow BPA @westhighbpa on Twitter and Instagram.
Cadenza
Sponsors: Rob Medd, Jonathan Welch
"Cadenza is West High's classical music charity club. We know that Cadenza can't operate this year in the way it was originally intended to, but we do have some experience going online. At the end of the 2019-20 school year, we did our final performance online. Members recorded their parts separately and then used ensemble recording and video editing software to produce amazing ensemble and solo performances.
"This year, members of the club will play classical music in fundraising performances for non-profit organizations. In addition, virtual charity performances will count towards Silver Cord. If you're interested, fill out the Google form." — Jonathan Chen '22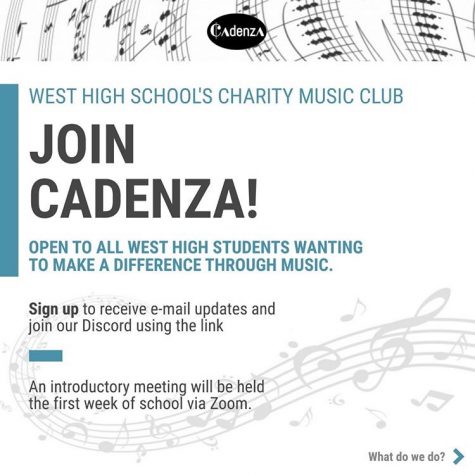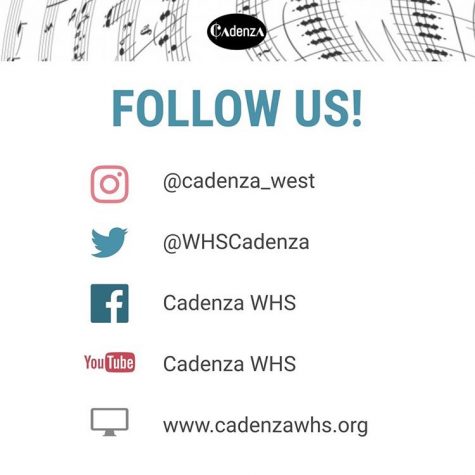 Meetings held every other Thursday at 4:15 p.m.
Sign up here.
Chess Club
Sponsor: James Kirpes
Why play Chess?
Helps Improve Memory

Strategic Thinking

Improves Cognitive Skills

Helps you Concentrate better

Expands your Problem Solving Skills
Meetings held on Thursdays at 4 p.m.
Contact Omkar Yadav '21 at omyad21@icstudents.org or kirpes.james@iowacityschools.org for more information.
Colors Club
Sponsors: Kerri Barnhouse, Travis Henderson
Meetings held on Wednesdays at 4 p.m.
Contact barnhouse.kerri@iowacityschools.org or henderson.travis@iowacityschools.org for more information.
Cubing Club
Sponsor: Brad Wymer
Meetings held on Wednesdays at 8 a.m.
Speech and Debate
Sponsor: John Cooper
"Speech and Debate is all online at all three high schools. We are coordinating efforts this year and coaching collectively online." —[Who said this quote?]
Meetings held on Tuesdays at 4 p.m.
Contact cooper.john@iowacityschools.org for more information.
F-Cubed
Sponsor: James Kirpes
Contact kirpes.james@iowacityschools.org for more information.
Fellowship of Baked Goods Eaters
Sponsor: Theresa Juhl
Contact juhl.thersea@iowacityschools.org for information and sign up.
Fellowship of Christian Athletes
Sponsors: Paul Breitbach and Stephen Breitbach
To join remind, text @fcaicw to 81010, for more information email breitbach.paul@iowacityschools.org.
Film Club
Sponsor: Marshall Moellers
Fill out this form to join or email Sinas22@icstudents.org for more information
Food for All (FFA)
Sponsor: Kerri Barnhouse
Email barnhouse.kerri@iowacityschools.org to join.
G! World
Sponsor: Emmeka Hawkins
Contact emmeka-hawkins@ncjc.org to learn more and join.
Grapevine
Sponsor: Tom Lindsey
A student-run literary magazine. Read the latest issue here.
Email brgao21@icstudents.org to join.
Iowa City Metallic Wings (Ultimate Frisbee)
Sponsor: Tyson Smith
Email smith.tyson@iowacityschools.org to join.
Junior Engineering Technical Society (JETS)
Sponsor: Dominic Audia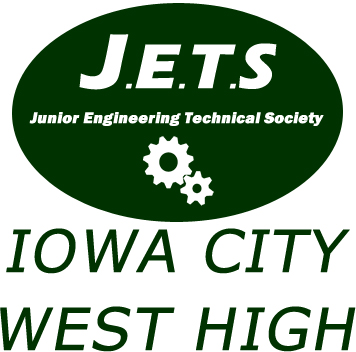 The Junior Engineering Technical Society competes in the annual TSA TEAMS competition annual.  In 2019-2020 West High place #1, #2, and #3 in the STATE of Iowa.  Competitions involve working in teams to solve engineering and science problems.
Fill out this form to sign up
Kazoo Club
Sponsor: Megan Johnson
Contact johnson.megan@iowacityschools.org for more information
Model UN
Sponsor: Holly Robinson
Contact sponsor robinson.holly@iowacityschools.org to join.
Math Club
Sponsors: James Kirpes, Karen Meyer, John Bach, and Greg Witt
Contact one of the sponsors (kirpes.james@iowacityschools.org, meyer.karen@iowacityschools.org, bach.john@iowacityschools.org, and witt.greg@iowacityschools.org) for more information or to join.
National Honor Society(NHS)
Sponsor: Joye Walker
Email walker.joye@iowacityschools.org for more information.
Panda Hut
Sponsor: Tom Lindsey
Contact lindsey.tom@iowacityschools.org to join.
Physics Team
Sponsor: Matt Harding
Text @westphysi to 81010 to join the remind and for details about activities.
Quill & Scroll
Sponsor: Sara Whittaker
Email whittaker.sara@iowacityschools.org for more information and to join.
Robotics FRC
Sponsor: Jacob Schares
"FRC robotics is a club open to students at all of the high schools (in contrast to FTC robotics, which has one team at each high school). The team designs, builds, and programs robots to complete tasks as part of a competition against teams from all over the midwest (and around the world). People interested in engineering or computer programming should sign up because FRC robotics is probably the closest a high school student can get to a real-world engineering experience. There are also opportunities for people interested in non-engineering disciplines such as photography, graphic design, and business. There's a lot more information available on our website at iowacityrobotics.org." —Dominic Rutkowski '21
Sign up here or by emailing info@iowacityrobotics.org.
Robotics FTC
Sponsor: Scott Anson
"Robotics is all organized by a single company, FIRST. They have 3 different robotics games, which are completely different from one another, hence the FTC and FRC (FLL is the other one). Here's how FTC works: every year at the beginning of the school year FIRST releases the year's game in a "season kickoff" (a scheduled livestream). This year's game is Ultimate Goal. 
"The game manuals outline all rules and details of the game as well as how robotics works. It's way too much to get into. As a member of FTC, you would probably help with building the robot, programming the robot, helping with business and logistics, etc. In reality, you do not have to have any kind of STEM experience, and there are no definite roles. You do whatever you can to contribute. People should join FTC because we are a friendly club … we are also in need of younger members." —Brenda Gao '21
Meetings held on Tuesdays at 4:30 p.m.
Contact Brenda Gao at brgao21@icstudents.org for more information.
Science Olympiad
Sponsor: Susanna Zeimer
"Science Olympiad is a club where students compete in various STEM events at tournaments throughout the year. Members will be studying and/or building materials for events of their choosing throughout the year with a partner as we guide all Science Olympians (both returning and new) through the process. These events are balanced between the various science disciplines of biology, earth science, chemistry, physics, and technology. Various events will also improve knowledge of science concepts, process skills, and science applications.
"By joining Science Olympiad, students can significantly improve and deepen your scientific knowledge; partners will also develop important problem solving and studying skills together as they work to win events. Competing at the state level, students can also receive highly-regarded awards with their team. Finally, with its wide variety of events, Science Olympiad can connect with almost anyone's individual interests." —Jonathan Chen '22
Meetings held on the first Wednesday of every month.
Contact zeimer.susanna@iowacityschools.org for more information.
Seoul Connections
Sponsor: Kerri Barnhouse
"[Seoul Connections'] goal is to give people confidence through KPOP dancing. No prior experience or skill necessary—just a love of dance and diversity." —Kerri Barnhouse
Contact barnhouse.kerri@iowacityschools.org for more information.
SPIT
Sponsors: Katy Nahra, Ann Rocarek, Christian Aanestad
"SPIT (Student Produced Innovative Theatre) is a group of students who put on two one-act performances in January. They do one comedy show and one drama. There are four student directors (two per show), who are chosen by the previous years student directors and the Theatre West directors (me, Ann Rocarek, and Christian Aanestad). The students have to apply and go through an interview process. 
"The student directors pick out the scripts they want to use and after approval, they conduct auditions, callbacks and casting. When rehearsals begin, the student directors are really in charge of everything: rehearsal schedules, blocking the shows, lighting design, sound design, costumes, and set design. The student directors run the daily rehearsals and have to prepare for the shows: making tickets, posters, getting concession donations, and communicating with the building staff. 
"Students that join SPIT have a wonderful experience because they get to work with their peers and have a lot of control over the artistic process. The best part is that students from all sorts of different interests and groups, and all grade levels, get to come together and work on a collaborative project that they can truly call their own. It's something that the students can be truly proud of." —Katy Nahra
Contact nahra.katy@iowacityschools.org or rocarek.ann@iowacityschools.org for more information.
IC Speaks
Sponsor: Tom Lindsey
"IC Speaks is a program sponsored by Iowa Youth Writing Project and The Englert Theatre to create a community of young writers and performers in Iowa City with weekly writing workshops, monthly performance workshops, and larger performance opportunities." —IC Speaks Facebook page
Meetings held on Wednesdays from 4:15 p.m. to 5:15 p.m.
Contact lindsey.tom@iowacityschool.org for more information.
SSIKED
Sponsor: Jenny Eustice
"SSIKED stands for Successful Students Inspired through Knowledge, Education and Diversity. SSIKED focuses on an individual's academic potential, nurturing the GPA, and postsecondary education. SSIKED also aims to create awareness for issues relating to students and their potential for academic success. SSIKED investigates the role culture plays in the academic, personal and social lives of West High Students.  SSIKED has traditionally held the West High School Diversity Dinner, and SSIKED Academic Recognition Night." —Jenny Eustice
Sign up here.
These Books are Lit
Sponsor: Jill Hofmockel
"I'm planning an informational first meeting via Zoom on Tuesday, October 13. I'm hoping to get some interest from some younger students this year and am open to changing the format a little. I'd like to see what kids are interested and then decide if we want to do a single book every month that we all read and discuss or if kids would rather just get together monthly and talk about any books they've read and like and recommend to one another." —Jill Hofmockel
Contact hofmockel.jill@iowacityschools.org for more information.
Trading Card Game Club
Sponsor: Maureen Head
"Students should join the club to make connections with others that have the same interests. And in non-pandemic times, there's sometimes free food that makes its way to the club after school." —Maureen Head
Meetings held on Fridays from 4 p.m. to 5:30 p.m.
Contact head.maureen@iowacityschools.org for more information.
UNICEF
Sponsor: Darci Witthoft
"The UNICEF High School Club program is a youth-led initiative that partners with the U.S. Fund for UNICEF to educate, advocate and fundraise to support UNICEF's lifesaving work. It is a growing movement rooted in a belief that students have a vital role to play in helping the world's children survive. At UNICEF, we raise money through various fundraisers to help children in need around the world. We strive to make a difference, both locally, and globally, and try to make the process interactive and fun at the same time. Why you should join UNICEF is to make change in Children's lives, and with the current events going on, that's going to be more important than ever." —Bivan Shrestha '22
Meetings held on Wednesdays at 8 a.m.
Contact witthoft.darci@iowacityschools.org for more information.
West High Big Dreamers
Sponsor: Paul Breitbach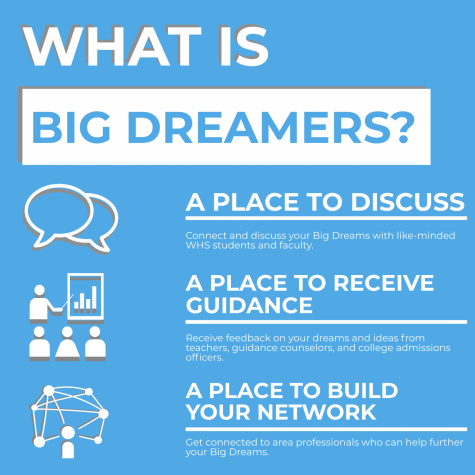 "Big Dreamers is a club where you can connect with other students about what you are passionate about and the dreams you want to pursue. We have group discussions about what you want your life to look like in the future and how you want to accomplish that. The club also brings in guest speakers/motivational speakers who talk about how they reached their big dream and the steps on how they made that happen. Students should join if they are interested in getting a head start in figuring out their future." —Silvia Tinelli '21
Sign up here.
Film Club
Sponsor: Marshall Moellers
"The club offers a collaborative workspace with many talented young filmmakers, all willing to help out with various projects. Students learn the skills and techniques of film while they create their own movies. Scriptwriting, storyboarding, video recording, video editing, sound editing, directing, acting are all commonplace skills and activities students explore in this club. Film club has also run a few fundraising events where students host a movie night in the Little Theater. Movie nights have featured A-list and classic films alike, such as "A Quiet Place", "La La Land", "Ghostbusters", and others. Students should join if they are interested in making movies, making friends and having a good time. All are welcome, from beginners to advanced." —Marshall Moellers
Meetings held on Tuesdays at 4 p.m.
Contact moellers.marshall@iowacityschools.org for more information.
Dance Marathon
Sponsor: Paul Breitbach
"WHSDM is a club at west that's affiliated with UIDM. We raise money and awareness for children battling cancer. Through our club we get to meet awesome kiddos who are the most brave and sweet kids I have met! Our club really makes a do in our community because 100% of our proceeds go to Stead Family Children's Hospital. This club is amazing because of all the kiddos you meet and realize what a difference we have made in their lives." —Maddi Logsdon '21
Contact breitbach.paul@iowacityschools.org for more information.
French Club
Sponsor: Sidney McDermott
"We watch movies, read books, listen to music, etc from Francophone cultures and discuss them. People should join us because Francophone cultures are fun and interesting to learn about, and getting to just chat about it with other people is also pretty fun. There are so many interesting things to learn about, from holidays involving paper fish to bizarre romantic phrases. We sometimes get to eat foods from those cultures (obviously that isn't happening during the pandemic, but last year we made crêpes and ate buĉhe de Noël)." —Ann Gao '21
Meetings held on Wednesdays at 4:15 p.m.
Contact mcdermott.sidney@iowacityschools.org for more information.