The college question during COVID-19
The ongoing pandemic has added another layer of uncertainty to the already difficult college application process.
For students who are deciding what to do with their lives after graduation, the future is unpredictable. Since the onset of COVID-19, many colleges have tweaked their application requirements. Additionally, many schools have moved partially or fully online in order to stop the spread of COVID, which has affected many students' decisions. However, these things can make the college application process even more difficult than it previously was.
One main change to the college application process is standardized testing. Because standardized testing was largely unavailable last summer, many colleges are not requiring SAT or ACT scores as part of their applications. However, they will still be looking at grades and other factors to determine who they admit. Of the students who were able to take the SAT and ACT, those who did well have the option to submit their scores to colleges, while students with lower scores have the option to opt-out. 
Greg Yoder, one of the counselors at West, feels as though the pandemic has added another layer of uncertainty to the college application process. 
"[COVID-19] poses a whole other level of uncertainty in the college planning process that really didn't exist a year ago… it is hard to tell students what's going to be happening in the future because we just simply do not know," said Yoder.
"
It is hard to tell students what's going to be happening in the future because we just simply do not know."
— Greg Yoder
The guidance counselors have provided a variety of college representatives for students to talk with. These representatives are a helpful resource for students who are unsure of where they want to apply. While the school is trying to limit in-person meetings outside of classes, many colleges have had meetings through Zoom in order for students to learn about their school. Additionally, visiting college campuses can also be advantageous. You can even use the website youvisit.com to visit colleges virtually.
"I always encourage students to visit campuses," Yoder said. "During COVID, it makes it difficult because sometimes some institutions just are not doing tours. There are very few campuses that are on lockdown that don't allow people to walk in, so students can always go and visit and take a self-guided tour."
There are alternatives to moving out and going to college for people who are uncertain about what might happen. Students could take a gap year and wait for things to calm down. As a result, students would begin college in 2022, when things will most likely have returned to some degree of normalcy. However, having more students applying to college next year might result in admissions being more competitive, as students will be competing not only with students in their year who also chose to take a gap year but also with students who will graduate in 2022. Additionally, students could stay at home and take classes at the University of Iowa or Kirkwood instead, which is cheaper than moving out-of-state.
"I can see it from all different directions of students wanting to go to their dream school, by all means, pursue your dreams. But at the same time if you're wanting to be cost-efficient with things, there's a possibility that you might be doing college from home anyway," said Yoder.
Katie Hoefer '21 is trying to plan her future in the midst of these unpredictable times. 
"Next year, I plan to go to a four-year college. I submitted a few applications to a couple of places on Nov. 1, which was the deadline for early applications, and I plan to submit a few more in December," said Hoefer.
So far, Hoefer is uncommitted to a specific school. She is hesitant to make a final decision while the situation is still changing, and is also considering taking a gap year if the situation gets worse. Although Hoefer has decided that if she is going to take online classes, she will go in-state because of the cheaper tuition.
"I wouldn't want to pay $40,000 a year just to take online classes at home," said Hoefer.
Despite all of the unpredictable future and the changes that came with this pandemic, Annelies Knight '21 has not changed her college plans, which are to go to an out-of-state four-year college and live on campus. She intends to major in international relations, with a minor in either history or economics. All of the colleges that she has applied to are at least partially in-person. However, depending on the state of the pandemic, her plans may change.
"
I wouldn't want to pay $40,000 a year just to take online classes at home."
— Annelies Knight '21
Although Knight is hoping to go out of state, she is also applying to the University of Iowa. If that ends up as her only option, she would reconsider leaving home if classes are still going to be held online.
"If I have to go to Iowa, I guess it would change my decision. And I wouldn't live on campus. I would just live at home because it's cheaper and it's not like I'm going to classes in person. But other than that, it hasn't really changed much for me," said Knight.
Choosing what college to attend, or whether too attend college at all, is a weighty decision, and the coronavirus hasn't helped matters. Though a lot is uncertain, one thing is not: the next four years for West's current seniors will be unconventional. 
About the Writers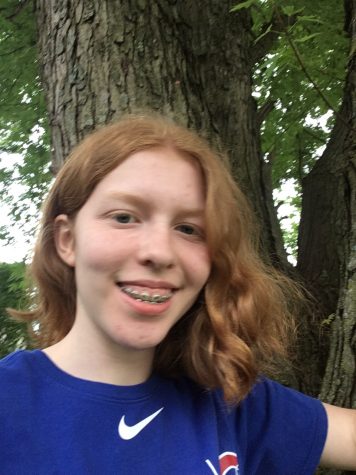 Vivian Polgreen, Reporter
Vivian is currently a 10th grader at West High and this is her first year as a reporter. She enjoys Harry Potter, Star Wars, and Lord of the Rings.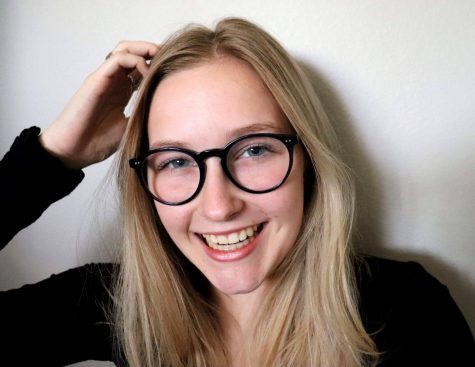 Maddy Smith, Yearbook Student Life Editor
Maddy is a junior and this is her second year on staff. She is a photographer and the yearbook Student Life editor. In her free time she enjoys playing...