The effect of COVID on the Iowa City Animal Shelter: a conversation with Lisa Bragg
Lisa Bragg, program director of the Iowa City Animal Shelter, answers questions about how COVID has affected animal shelters.
With COVID forcing people inside, more families have decided to get pets, specifically from animal shelters. As Lisa Bragg, program director for the Iowa City Animal Shelter, put it "I think it is because people are home more and have the time to take care of a pet. People are also lonely, unable to visit with friends and family. A pet fills that space." However, with people going back to work or school and having less time, many people have wondered if those same new adopters will decide to return their animals.
Luckily, Bragg doesn't seem to think that this is too big of a concern.
"We have a vague concern of pets coming back after COVID, people may become absorbed in their work/life situations again, so we are doing even more adoption counseling and reminding people that cats can live 20 years and dogs average 15 years," she said.
This means that the only people who are adopting are the ones who are aware that they'll be keeping their animals for a long time. In turn, the number of animals being returned to shelters will likely be very small and many people will have newfound companions.
Additionally, with many people harboring fears about COVID, the shelter has implemented new precautions to limit the number of people in the building. Instead of people coming in to look at the animals, the shelter is requiring they fill out an application beforehand and only those who are planning on adopting can come inside to meet their potential future pet. The shelter is also requiring facemasks and installed plexiglass at their front counter. On top of that, adoption times are scheduled beforehand, and volunteer shifts are limited, and the shelter is not training or hiring new volunteers.
Despite the shelter doing well to be cautious in this time, and being careful to counsel adopters to be ready to have their animals for many years, Bragg says that this is likely not even the worst of COVID for the shelter.
"[The biggest impact from COVID] will arrive in the next few months as people who are unemployed start being evicted from their homes and apartments, she said. "These people will need to find new housing, cheaper housing, and most of those options are not going to allow pets."
This means that there will likely be some sort of increase of pets being brought in as people are unable to keep them. However Bragg says the shelter is well prepared and with the city helping them to develop ways to keep both staff and adoptors safe, the shelter should be in no major trouble.
About the Writer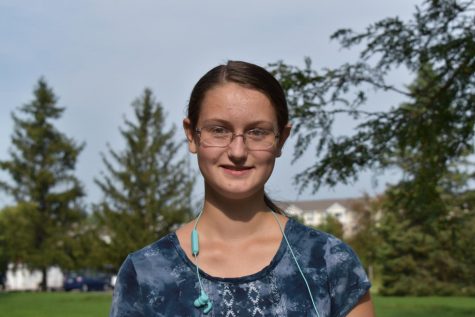 Renee Gould, Reporter
Renee Gould is a junior and a second-year reporter on the West Side Story. She greatly enjoys reading and writing, though her spare time is often taken...