Winter volunteering creates community amidst COVID-19 pandemic
Although COVID-19 has restricted volunteering, it is no match to the Iowa City community spirit that banded together during the holiday season.
As the winter comes to an end, so does one of the most opportune times of the year for volunteering. Numerous opportunities for community service arise during the holiday season. But this year, COVID-19 has taken its toll on small organizations around Johnson County. While health restrictions have put a damper on in-person volunteering, the community is coming together to give back.
"We've never quite been in this position before," said Kaila Rome, executive director at the North Liberty Food Pantry. "We've always been a volunteer-driven organization, but since the pandemic, we lost about 60% of our volunteers and not all of them have returned." 
West High's own volunteer club, 1440-Interact, has found difficulties collaborating with local food pantries but is still eager to continue to give back to the Iowa City community. Co-president Anna Verry '22 first took to the club her freshman year, not aware of the impact it was capable of making.  "Really my main motivation was just the silver cord for graduation, but slowly I learned that 1440 was more than just a silver cord, it's how you can impact your community in a positive way."
Now Verry heads up a club that not only has a reach in the school building but also looks to help further and partner with outside organizations, touching as many lives as they can.
"
I also think that volunteering helps yourself, you find what you're passionate about, you find what talents you have, what gifts you hold, and I think that's just a really cool aspect about volunteering.
— Anna Verry '22
"Volunteering, you can help everyone in your community. You can help the elderly, you can help the little children in the hospital, you can help the teachers, and you can help the little kids at elementary school," said Verry. "I also think that volunteering helps yourself, you find what you're passionate about, you find what talents you have, what gifts you hold, and I think that's just a really cool aspect about volunteering."
After holding the Thanksgiving Food Drive alongside the food pantry at West, the club was looking to contribute to the Coralville and North Liberty food pantries even more. Unfortunately, they were met with difficulties due to COVID concerns. 
After reopening to in-person shopping in December of 2020, the North Liberty Food Pantry still has a desperate demand for volunteers. With only four staff members, several health precautions and a drive to give back, the food pantry was able to resume serving the public. By mandating masks, introducing independent volunteering opportunities and much more, the organization continues to strive towards their overarching goal of advocating for hunger relief organizations throughout the state and country, and it only takes one dollar.
"Our dollar goes really far, so when someone donates a dollar to us, we can buy four pounds of food from the different suppliers that we have," Rome explained. "We can often get a lot of staple items, but there are some things that we just cannot source."
That's where the community help factors in.
"It's time-consuming, and it takes a lot of hands, it takes a lot of volunteers to do things that way. But it seems to be working out pretty well and we can always use more hands," said Rome. "We all go to the grocery store all year round. We all have a need for food, we all have a need for toiletries, we all have a need for some of those essential items that we don't talk about, but when you don't have them, or you don't have the resources to buy them, it makes a difference." 
Similarly, the five-room Hospice home, the Bird House, faced a withdrawal in volunteers. Executive director Mike Redington shared the changes they have made in order to allow volunteers to continually provide care for its guests.
"Before COVID, this place was jammed with volunteers," said Redington. "We have a lot of opportunities now that people do not have to be physically present in the Bird House."
In order to continue their goal of sustainability and make their house a free service in Johnson County, the Bird House curated numerous ways to contribute off-site. With opportunities such as cooking and delivering meals to the house, becoming a 'grocery getter' and bringing supplies, among other methods.
Despite these limited in-house opportunities, along came the largest Bird House fundraiser in the month of December: Holiday Lights at the Lake.
In its first year alone, this mile-long drive-thru light display surpassed every expectation and doubt that had been set due to the overwhelming public support.
"We're a small agency, and I always thought, 'You know, it's kind of a struggle to put on a pancake breakfast, let alone this giant event,'" Redington shared. "It was truly a Christmas miracle."  
With the help of a passionate committee and a cheer-seeking community, the childhood memory of a Bird House executive board member became a magical reality.
"We had so many people that were on fire about doing this. They got people to sponsor the lights, we had the Army Corp of Engineers that donated all of the electricity that we used for those lights…We had volunteers that put the displays together, that took them apart…It was truly an amazing community event," said Redington. "We were blown away by the support in the Iowa City area. I was hoping to get to this point by year three, we got it in year one."
Already very optimistic for the now annual event, the planning committee aims to continue building recognition in preparation for the second Holiday Lights at the Lake in December of 2022.
Beyond these three organizations, there is a year-round need for volunteering, and it is much more than a silver cord or a tedious task.
"I think it's part of the reason we're put on the earth, right? Is to serve one another. And we can serve one another in so many different ways, and [it's] usually whatever's your talent or what you feel comfortable with," Redington added. "Everybody's wired differently, but I think everyone has that innate want to give back and serve their community."
If you are interested in volunteering with the North Liberty Food pantry, apply at https://northlibertycommunitypantry.org/ or attend an open volunteer time, from 3:30 to 6 p.m. every second and fourth Monday of the month (no training required). To volunteer with the Bird House, visit http://www.hospicehomejc.org/ and contact recruiting coordinator Susie Corbin-Muir.
Leave a Comment
Donate to West Side Story
Your donation will support the student journalists of West High School. Your contribution will allow us to purchase Scholarship Yearbooks, newsroom equipment and cover our annual website hosting costs.
About the Contributors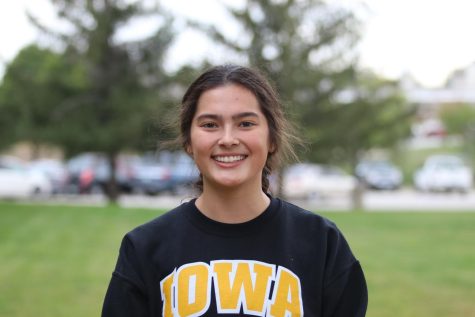 Alaina Greenlee, Video Editor
(she/her) Alaina Greenlee is a senior at West and is in her second year as the WSS Video Editor. Between creating half-decent videos and being below average...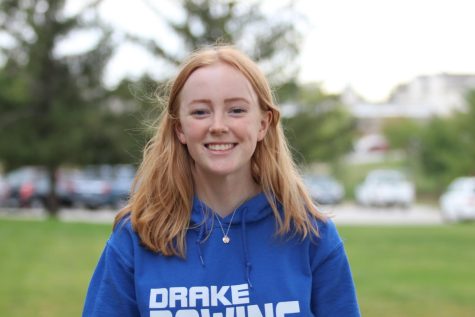 Camille Gretter, Online Editor-In-Chief
(she/her) Camille Gretter is a senior at West High and this is her third year on staff. She is the Online Editor-in-Chief, and outside of West Side Story...