ICCSD implements new mask mandate
Superintendent Matt Degner alerted parents Sept. 14 after the ICCSD school board voted to implement a new mask mandate going into effect on Sept. 15.
The school board approved a mask mandate in all district facilities during their biweekly meeting on Sept. 14. This policy goes into effect on Sept. 15 with all students, teachers and faculty being required to wear face coverings while on school or district property. This decision was galvanized by Federal Judge Robert Pratt's ruling which struck down a state law that prohibited Iowa school districts from instituting mask mandates. Judge Pratt has stated that his reasoning for nullifying this state law was to maintain compliance with CDC guidelines for mask-wearing in schools, and for the overall safety of students and teachers.
Superintendent Matt Degner cited many of the same reasons for implementing a mask requirement.
"This decision is largely based on the CDC's strong recommendation that face masks be worn in schools, regardless of a person's vaccination status. This requirement also aligns with the advice of our local public health experts," Degner wrote in an email to parents Tuesday night.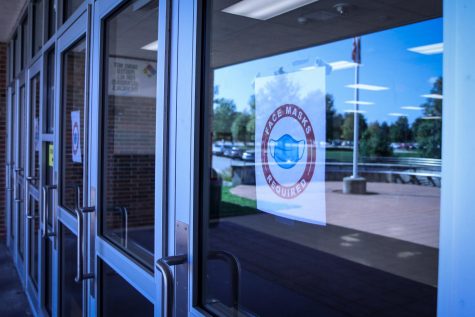 This mandate is not exclusive to educational settings, but also includes sporting events held on school property, whether they be indoors or outdoors, as well as extracurricular activities.