The ADHD impact
Students with ADHD can have a difficult time focusing, and online school has only made the problem worse.
With school shifted online, many students are finding it harder to focus and get their work done. This is especially true for students with Attention Deficit Hyperactivity Disorder. ADHD is a neurodevelopmental disorder prevalent in children and teenagers. Many adults have ADHD as well, but symptoms often diminish as they age. People with ADHD often have trouble staying focused on just one thing at a time and are hyperactive. About 3.3 million children ages 12 to 17 are diagnosed with ADHD.
Infographic by Gwen Watson '21
Jem Alden '23 was diagnosed with ADHD in kindergarten because he was having trouble with reading comprehension. He also has dyslexia, which heightened the problem.
"I was having trouble reading and my mom was trying to figure out why," Alden said. "I had no problem understanding any single material, I just couldn't read any of the material. If someone read it to me I understood it perfectly."
"
I had no problem understanding any single material, I just couldn't read any of the material.
— Jem Alden '23
After being diagnosed, Alden was able to get the help he needed to learn how to read. When possible, he uses a text to speech extension that reads aloud the words on his computer screen. However, he believes that there is too much focus on reading in school and the workplace.
"If you're illiterate you are basically screwed," Alden said. "You can literally be a brilliant person but not understand one of the hardest concepts, in my opinion, and then fail at life. I think it's kind of unfair."
Bree Gorsh '24 is another student who also has ADHD. She had trouble with school throughout all of junior high and her freshman year because her ADHD was left untreated. She was eventually diagnosed by her therapist in November.
"I got a new therapist … and after three or four sessions she told me she wanted to focus on ADHD to see if I had it or if she was picking up on things that weren't there," Gorsh said. "I checked off almost all of the boxes so she told me she was going to try to get me in to get formally diagnosed. Most people have to wait at least a year, but I'm one of the lucky ones and only have to wait four more months."
Since Gorsh was diagnosed, she has been taking methylphenidate, a medication that is commonly prescribed to treat ADHD by changing amounts of natural substances in the brain. The medication has helped Gorsh focus on her schoolwork a lot more. Alden also takes methylphenidate.
"It makes your brain functions slower, which you would think would be a problem but our problem is our brain functions too fast to both communicate and understand," Alden said.
"I'm not as good at multitasking anymore… my mind is focusing in more and I can't [multitask], but I think it's worth it," Gorsh said.
While medication has helped a lot of people manage their ADHD, some people don't take medication for ADHD because they don't like the side effects which can include problems sleeping, decreased appetite and headaches. Rei Copple '22 used to take medication to treat their ADHD but stopped because they didn't like them.
Copple was diagnosed with ADHD in sixth grade. Gorsh, Copple and Alden all use multitasking as a way to focus. Copple likes to make origami butterflies, Alden puts on videos for audio to listen to and Gorsh uses fidget toys.
"I personally have to do at least two things at once so fidgeting with things really helps," Gorsh said.
"
I personally have to do at least two things at once so fidgeting with things really helps.
— Bree Gorsh '24
Many students manage their ADHD by themselves, but the ICCSD also has accommodations for students that can help make their schoolwork easier. Copple and Alden have 504 plans which give them more time or extra help if their ADHD is impairing them from learning.
"I didn't have [a 504 plan the] first time I took the Iowa Assessments, but I did have it the second time," Alden said. "And you could see how much of that improved my results. You might be like, 'Well of course extra time is going to help.' But I went from horrible percentiles to the 99th percentile."
When school started this fall, students had to make the decision between the online schedule and the hybrid schedule. Gorsh chose the online model of school because she believed it would allow her to multitask and fidget without being told to stop. However, this has led to more distractions at her house that wouldn't exist at school.
"It's harder and easier in different ways … There are so many things around me that can easily make me lose my focus especially when I don't like what the teacher is currently having us learn," Gorsh said.
Copple also chose the online schedule. They didn't let their ADHD play a part in their decision because safety was their highest priority. Like Gorsh, they have a lot of distractions at their house and they find it easier to pay attention if the subject is interesting.
"I find it pretty hard to concentrate in online classes and actually pay attention," Copple said. "My focus and productivity have probably gone down because since I'm at home there are more things to take care of."
"
I find it pretty hard to concentrate in online classes and actually pay attention.
— Rei Copple '22
Online school also contains a lot less interactive work which can make it harder to focus. Students are expected to spend all of their synchronous time seated in front of their computer.
"I do better with hands-on activities and things like that but online there isn't really much of that," Copple said. "You can't really move around that much because you have to be in front of a Chromebook most of the day not only to attend classes but to also do the work for them."
Alden chose the hybrid model because he didn't think he'd be able to focus online. However, with the online waivers making all students go online, he found that it was actually easier to complete his work in the online model.
"Focusing [on a] video versus in-person, either way, I'm not sure if there's much of a difference. Video, it can be somewhat harder to focus," Alden said. "[But with] online it feels like they give less homework, or at least I'm better at managing it because I actually feel like there's school every day … [and] the half-days are almost better for my focus and attention span because I can now have more focused blocks [of time] off."
Alden doesn't want to switch to the online model though, because his teachers accommodate for his ADHD and he doesn't want to go through the process of getting to know new teachers. And, there are problems with both models.
"My brain clicks on a different wavelength at school," Alden said. "I had to get used to being able to focus at home."
Alden also believes that his ADHD might have helped him get used to the online model because he is used to adapting to different teaching styles.
"
Having ADHD is different but … it's fine, it's genetic, it's normal. … I never thought of it as a negative.
— Jem Alden '23
"We're so used to having to be like, 'Oh shoot, this teacher doesn't teach in the style that I like. I have to be able to focus differently.' So it's not much harder [because] I'm used to adjusting," Alden said. "Having ADHD is different but … it's fine, it's genetic, it's normal. … I never thought of it as a negative."
"I don't really count ADHD as a disability since, in my opinion, … ADHD is just your brain moving faster, which is the problem with focus because you're having five streams of thought at once," Alden said.
Leave a Comment
Donate to West Side Story
Your donation will support the student journalists of West High School. Your contribution will allow us to purchase Scholarship Yearbooks, newsroom equipment and cover our annual website hosting costs.
About the Contributors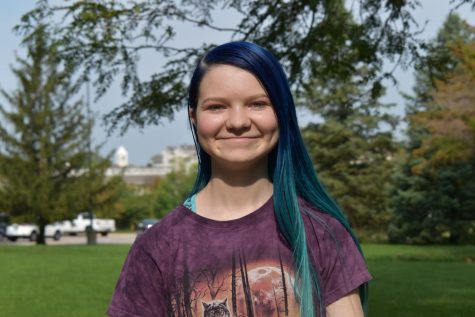 Bess Frerichs, Online Managing and Feature Editor
(she/her) Bess Frerichs is the online managing and feature editor. As a senior, this is her third and final year on staff. She enjoys reading, writing...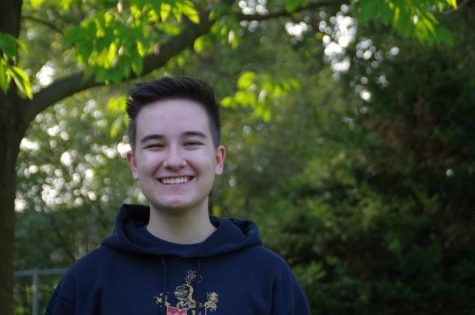 Gwen Watson, Entertainment Editor
Gwen is a photographer and online entertainment editor on WSS. This will be their third year on staff. In their free time Gwen enjoys cuddling with their...