#SaveTheArctic: Growing power
Generation Z's passion for world change has been burning bright for years, and the glow doesn't stop within the West High community. Three West High students share their thoughts about the importance of the Save the Arctic movement.
Generation Z has been notorious for creating a voice for the voiceless and bringing crucial problems to light. Movements such as Black Lives Matter, Fridays for Future, and Save the Arctic have taken the world by storm, partly thanks to the insuppressible voices of today's youth. Gen Z makes up almost 40% of Instagram users, where hashtags and posts are one of the main contributors to the recent breakthrough of the Save the Arctic movement.
Save the Arctic is one movement that blew up over several social media platforms during 2020. Its aim is to bring awareness and rally support for the protection of the Arctic National Wildlife Refuge, the last five percent of the North Alaskan coast that hasn't been exploited for energy development. Since 2017, supporters have been bringing attention to the 1.5 million acres of the coast that are in danger of being bought for drilling. It's home to indigenous cultures, hundreds of unique species and is one of the last untouched ecosystems in the world that would be destroyed if sold.
"I first learned about it from someone's story, but I've also seen multiple TikToks supporting the movement," Kara Thomas '23 said. Thomas is one of many environmentally active students at West, and has noticed the hype on the internet.
"With social media especially, people are able to spread awareness about different topics so quickly, which is how even bigger creators started posting about itーgetting their fans to support [the cause]. Or even if you don't have a big following, just spreading awareness to your followers," she said.
While popular creators on Instagram and TikTok might seem to have more power to spread awareness, you have a role to fill, too. 
"Educate yourself," said sophomore Tess DeGrazia. DeGrazia is another environmental activist from West whose focus is on being aware about important issues. "It's never a waste of time, or a bad decision to read and learn more about what's happening. Research, reading and being educated on just how bad of shape our world is in, that's what brought me [to support the movement] most."
"
This is our home and it's on fire. We need to do everything we can to save our planet."
— Tess DeGrazia '23
Footprintcalculator.org is a resource to find your estimated impact on the environment. It estimates that our population would need five earths to sustain it, and that U.S. citizens are using nearly seven times as many resources as are available. Learning about this cause is just as important as any other movement currently circulating the world. Except this one might have more of a time limit.
"Saving the Arctic is important because it's being destroyed on the daily. This is our home and it's on fire. We need to do everything we can to save our planet," said DeGrazia.
While this issue might seem harmless to the rest of the U.S., that's far from the truth. This is a worldwide problem that isn't going to stop without outside attention. The Gwich'in and Iñupiat people living in the arctic circle have already spoken out about the protection of their sacred land and created committees to fight these injustices, but they still need support.
"It's important to care about Save the Arctic, not only because the drilling would harm the indigenous people and their land and the native animals within that area, but since the drilling would release any stored carbon in the Arctic soil it would also affect us globally by contributing to the battle of global warming we're already trying to fight," said Thomas.
If the refuge gets sold for drilling, the 4.3 billion metric tons of carbon dioxide frozen in the refuge's ground would be released, essentially doubling the U.S.' annual greenhouse gas emissions. In addition, it would quicken the already doubled warming rate of the arctic. 
"Oil drilling would not only harm the ANWR locally, it would also have a global effect through climate change, which could in turn affect us individually as well. Essentially, America is stolen land which we took from indigenous people. Now we're trying to destroy the land they have left only for some extra money. Oil drilling would harm the people and the native animals in the ANWR," Thomas said.
Beyond taking the first step of being conscious of this issue, there are other direct methods to contribute to the protection of the refuge. That can include simply hitting the 'share' button on TikTok or taking seconds to sign petitions and letters
.
"
Spreading awareness and donating money are one of the most undemanding ways to help protect this region."
— Himani Laroia '23
"Spreading awareness and donating money are one of the most undemanding ways to help protect this region. I try to donate money to various organizations and charities that work to save and research about the arctic," said Himani Laroia '23. "Due to the slim chance that global warming is going to go away anytime soon, it's important that the Arctic remains so earth can maintain some sort of balanced state." 
Laroia is actively learning and practicing new ways she and others can reduce their impact on the environment. She recommends supporting or donating to organizations like the Natural Resources Defense Council, Greenpeace, the original campaign creator of Save the Arctic, and many more. Other easy in-home options that promote sustainability are possible choices, too. These could be eating less meat, reusing items, recycling, or anything reducing your carbon footprint.
As with any large-scale social media event, Save the Arctic may have been reduced to a trend by some users. However, this still benefits the activists fighting to protect the Wildlife Refuge. 
"It eventually became really widespread and bigger creators started posting about it. I think it sort of became just a trend but that's not really a problem since it would just mean more letters," said Thomas. "I think just spreading awareness and urging people to sign letters is honestly extremely helpful for people to do since that helped get over five million letters signed."
These six million letters that were sent to the Fish and Wildlife Service successfully prevented half of the plots from even being bid on. Currently, the Biden administration has paused oil and gas development, but new letters are being sent to the administration to push for permanent action. In the end, it doesn't matter how many letters are signed or how the cause gets spread. All that matters is that it keeps gaining traction and the world does its part.
"The maintenance of the Arctic directly affects everyone," said Laroia. "What I stand on is what you should stand for."
Leave a Comment
Donate to West Side Story
Your donation will support the student journalists of West High School. Your contribution will allow us to purchase Scholarship Yearbooks, newsroom equipment and cover our annual website hosting costs.
About the Contributors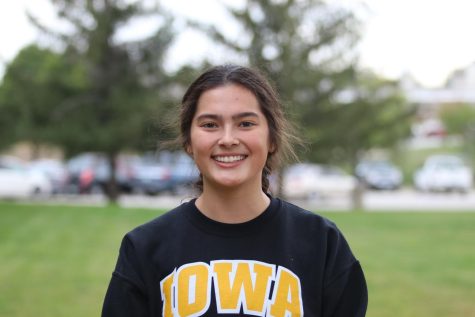 Alaina Greenlee, Video Editor
(she/her) Alaina Greenlee is a senior at West and is in her second year as the WSS Video Editor. Between creating half-decent videos and being below average...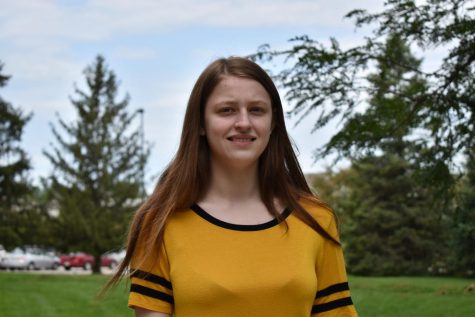 Emma Hall, Artist
Emma Hall is a senior at West and this is her third year on staff as an artist for online staff. in her free time she likes to draw, read, and play video...