Elevating untold stories
The addition of an African American literature course is one of several steps the ICCSD is taking to develop a more inclusive curriculum.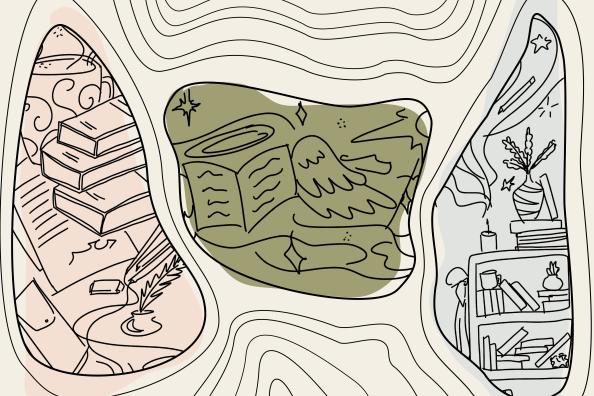 In response to a year full of political activism and pushes for a more diverse curriculum, the ICCSD is offering a new English course starting in the 2021-2022 school year: African American literature. The course was proposed by Liberty Assistant Principal Kimberly Fitten and presented before the school board mid-November before being accepted by the executive directors of teaching and learning. The class will count as one of the four years of English required for graduation and will be offered for juniors and seniors. The content of the class will focus on literature by African American authors and explore "the history and culture of Africa and the African-American experience," according to the ICCSD High School Course Guide. 
According to Jen Brinkmeyer, the ICCSD language arts curriculum coordinator, the inclusion of this course doesn't mean African American authors won't be represented in other English courses. 
"We want students to read African American authors no matter what class they take," Brinkmeyer said. 
Including diverse texts in multiple courses is part of the language arts department's efforts to re-evaluate the curriculum and how it is taught. These changes were brought on by concerns from the community regarding the underrepresentation of marginalized communities in the curriculum and how sensitive material is handled. 
"I feel really optimistic and just super proud of our teachers and how hard they're working to really come together and do the right thing by our community and our students," Brinkmeyer said. 
Curriculum writing for African American literature is set to start this spring. According to Brinkmeyer, the teachers of the course, teacher-librarians and language arts teachers will complete the process. That includes text gathering, text review and selection and finally, designing unit objectives and assessments. The curriculum writing team is also looking to promote community involvement with the course, such as creating partnerships for sponsoring texts for the class. 
Ella DeYoung '23 has decided to take African American literature next year because she feels reading literature by diverse authors is essential and wanted to be one of the first students to try out the class. 
"I think that reading literature written by African Americans is important and we haven't done it enough in English classes so far. I'm glad that ICCSD is trying out this class," DeYoung said. "The curriculum at West definitely needs more diversity. Students need to be better educated on cultures other than the stereotypical American culture."
"
Students need to be better educated on cultures other than the stereotypical American culture."
— Ella DeYoung '23
However, some have raised concerns about not having a Black teacher teach African American literature. At West, there are currently no Black teachers in the language arts department, despite district efforts to diversify staff. For this reason, Advika Shah '22 has opted out of taking African American literature. She believes that diverse teachers are just as important as a diverse curriculum. 
"I actually thought the course would have been a great opportunity to ensure that I was learning about Black history; however, the lack of the teacher being Black is off-putting since I don't believe another person can do the course justice, especially in a time of high racial tension," Shah said. 
Another change to the selection of English courses is the removal of British literature honors. The district has chosen to eliminate this course in an effort to standardize the courses offered in each school. Currently, British literature is only taught at West High and Liberty High. Additionally, according to Brinkmeyer, removing this course would reduce the burden on English teachers, leaving them with fewer classes to prepare and teach. 
According to British literature teacher Kerri Barnhouse, the removal of British literature is also to ensure the curriculum isn't upholding Western works above others, as it is only available as an honors class.
"It's a bunch of dead white men that we're reading, and even though I love it … I also understand that its time maybe has passed, so I was okay with reconsidering … [that] this is not a class that needs to be privileged as an honors class," Barnhouse said. "I'm just sad to see all of it go. I hope I can find another place for a few of the titles."
In addition, the district is implementing inclusivity in the curriculum through the trimester-long social studies course ethnic studies: identity, power, privilege and action. This will be offered for the first time to 10-12th graders attending school in person during the third trimester. Ethnic studies will provide an in-depth examination of contemporary issues related to components of identity such as race, ethnicity, gender, sexuality, class and more. It will use an empowerment model that prioritizes student-centered exploration and discussion.
Amira Nash, who was on the district's curriculum writing team and will be the instructor for this course, stresses the importance of ensuring that all students have access to information about their course options. Since there are currently only six students in ethnic studies, Nash hopes greater awareness about the course will encourage enrollment.
"It's concerning what it says about our priorities, especially since students asked for this course to be offered," Nash said. "I've actually still heard students … saying the school should offer something like this, and it is being offered." 
If students want to register for ethnic studies for this year's third trimester, they can still do so as long as they are enrolled in the in-person model and talk to their counselors.
Nash plans to use anti-racist texts in this new course, such as "Stamped: Racism, Antiracism, and You" by Jason Reynolds and Ibram X. Kendi.
"Stamped" was also added to the AP U.S. History course by West High librarian Jill Hofmockel, who has been working to implement diversity and representation in the books the library provides for several years. 
Part of the reason Hofmockel is devoted to diversifying the library is due to the results of the first student climate survey the district facilitated in 2017. Students from marginalized communities reported feeling unsafe at school, hearing teachers say racist comments and other alarming experiences at higher rates than their white, non-LGBTQ+ classmates. 
"So many things in the past two-and-a-half years or so have really cemented … the importance of a library collection that is as representative as is possible," Hofmockel said. 
One way she encourages diverse reads is through the book club she runs, These Books Are Lit. She began the club in 2018 but complications left her unable to organize the book club this year, but she hopes to continue in the future.
"
Books can be mirrors when kids see characters like themselves in them."
— Jill Hofmockel, Librarian
The club is focused on the reading and discussion of books that feature marginalized voices. In addition, Hofmockel has made it a priority to choose books for the library that not only feature diverse characters, but are also written by authors with the same identities. Hofmockel believes the inclusion of African American Literature is an important step in representing students, which according to her is crucial in several ways. 
"Books can be mirrors when kids see characters like themselves in them," Hofmockel said. "But books can also be windows when non-BIPOC kids read books that feature multi-dimensional characters who are not like them. When white kids read books with BIPOC main characters, it gives them a chance to develop empathy and more understanding of others' experiences."
Leave a Comment
Donate to West Side Story
Your donation will support the student journalists of West High School. Your contribution will allow us to purchase Scholarship Yearbooks, newsroom equipment and cover our annual website hosting costs.
About the Contributors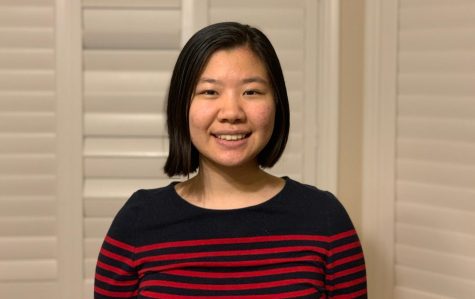 Helen Zhang, Print Columns Editor
Helen Zhang is a senior at West. She is the columns editor and this is her second year on print staff. In her free time, Helen enjoys baking, reading and...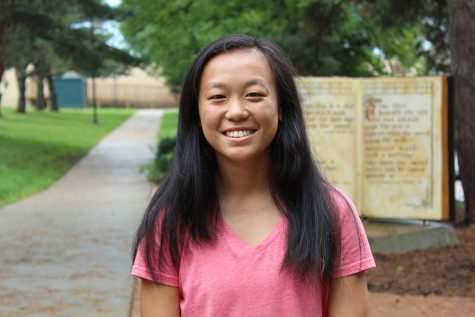 Amy Liao, Design Editor
Amy Liao, a senior at West, is a third-year staffer and returning design editor for newspaper. She is looking forward to another year of Making Things...