Looking back: Black History Month paid little attention at West
This Throwback Thursday, Caroline Mascardo '22 examines how the celebration of Black History Month at West has changed in the past 20 years.
This archive has been modified for clarity and length.
Woodson unacknowledged: Black History Month paid little attention at West
Originally published in the February 28, 1997 edition of West Side Story by Andrew Cowdery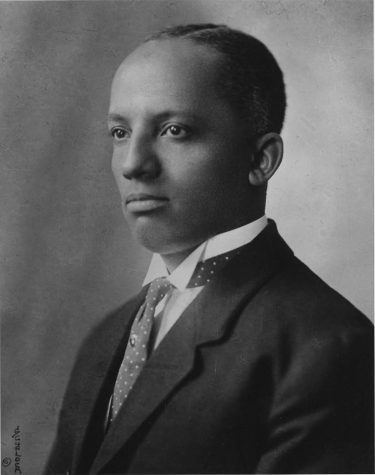 Carter G. Woodson launched Black History Week in February of 1926. His goal was to educate all Americans: black, white, and everything in between about black culture and history in America. Black History Week was also to be a celebration that would create pride in African Americans and recognize their many achievements and contributions.
Through these programs and associations, Woodson lives on in the same spirit that guided him as a teacher. Through his teachings, literature and even accounts of his life, people today can still draw the knowledge and dignity that Woodson spent his life trying to instill into a race repressed. Many biographical chronicles of Woodson point out his hope that all Americans would celebrate their roots and in so doing develop mutual respect for one another.
Combining all these great motives and a college town like Iowa City, surely the whole area has been bustling with well-publicized opportunities to take part in Black History Month this February. Every high school student in Iowa City probably went to at least one session or lecture or book reading or festival celebrating Black History Month, right?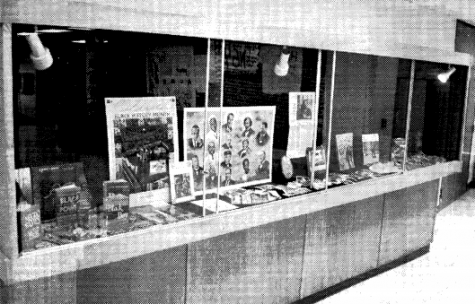 Wrong. The startling fact is that there were very few Black History Month functions made known to West High students, mainly because there weren't that many Black History Month functions. Aside from a book display in the library, a guest speaker in the Little Theater on February 26 and a lecture given by Dale Allender, West High has barely even acknowledged Black History Month. Nowhere to be seen are displays or widespread advertising to attract attention or spark interest. Did the average student even know February was Black History Month? Based on the amount of publicity, could he or she be expected to?
Despite the general lack of attention West High afforded Black History Month, a fair number of students still took part in the annual Diversity Day, held February 8 at the Field House Recreation Center. Diversity Day served as a chance to gain exposure to many different cultures and their customs. Although the event takes place during Black History Month, the most emphasis was placed upon a certain custom shared by all cultures: eating.
"[The food was] delicious. Besides, it was almost free," raved Dan Tyx '99.
Part of the African display included Black Genesis, a group of dancers who did both traditional African dances and hip hop. Joining Black Genesis on Diversity Day was Voices of Soul, a blues group who later performed at the Iowa Memorial Union with James Williams.

"

Overall, the importance of Black History Month on Diversity Day was minimal at best. "

— Andrew Cowdery
Overall, the importance of Black History Month on Diversity Day was minimal at best.
Kelly Benda '99 reported, "I don't really remember anything associated with Black History Month, but I did see some guys in kilts. It was kind of cool."
Maybe the problem lies not in the publicizing or intent, but in the student perception of Black History Month.
Dasal Ridgley '98, pointed out, "I think when you were in elementary school and teachers would try to make you see the world in a more perfect vision without racism, it was a big deal. But I think people in high school have their visions already. Besides, a whole month is too long for most people to concentrate. They might acknowledge that it's there, but it's nothing that they'd do anything for."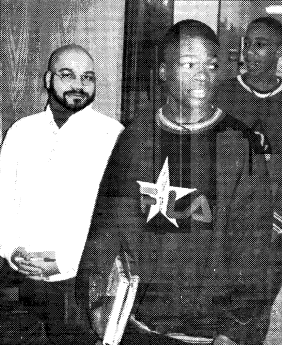 Perhaps the best way to explore your roots and learn the beauty of your heritage and the heritage of others is to do it on your own time with your own motivation. Perhaps, however good the intentions of Carter G. Woodson, the thirst for knowledge cannot spontaneously commence on February 1st and be quenched on the 28th. Maybe your Black History Month will be in May when the headline comes out that a great person has passed away and you wonder who they were. Maybe October, when the weather begins to confine you indoors, you'll happen across a book that will catch your eye and not let you go until it has taught you everything Woodson would have.
Regardless of what the calendar says, everyone has a month when they sit back, think, and decide they want to learn about something important to them, be it history, art, music, or heritage. It doesn't matter what month it is, but it is yours, and what you embrace becomes part of your personal culture. The beauty of Woodson's month is that he set out his culture for the world to see.
20 years later: Celebrating Black History Month at West
By Caroline Mascardo
When I was first reviewing this article, I was stunned at how little Black History Month was celebrated during the 90s. More upsetting, however, is that little progress has been made since then. Aside from the Martin Luther King Jr. Day back in January, the achievements of people of color have been acknowledged minimally, and arguably not at all, this month. With West slowly becoming a minority majority school, there should be a greater effort to celebrate this diversity. This can be accomplished by publishing more articles about black activists like in 2014, bringing in guest speakers to West, putting up informative posters in the hallways, holding more diversity dinners, and even readjusting school curriculum. By providing students with more information on notable people of color, they may feel empowered by seeing accomplishments of those that look like them. Diversity is one of the most unique aspects of West's student body, and more should be done to acknowledge that.
Leave a Comment
About the Contributor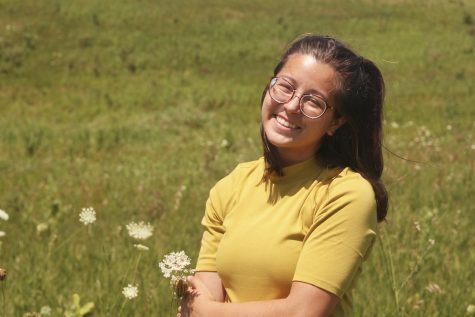 Caroline Mascardo, Editorials Editor and Copy Editor
(they/them) Caroline Mascardo is a senior at West High, and they are the editorials editor and a copy editor for the print publication. In their free time,...