The return
A law enacted two weeks ago requires Iowa schools to offer a 100% in-person learning model, prompting some students to don their masks while attending school five days a week on-site and sending others back home.
WSS is covering the changes in learning models and their subsequent effects on students. To read the previous installment in the series, "The hybrid gap," click here. 
"Make sure you're taking care of yourself during these unprecedented times. Let's all hope things get back to normal as quickly as possible." 
This was a classic farewell bid by countless teachers to their eager students as they navigated the exciting and new world of Zoom learning following spring break of 2020. Soon, "as quickly as possible" turned into "by next year," and "back to normal" turned into "with social distancing regulations and masks." The world of online learning quickly became not very new and equally not as exciting as the days dragged on and the number of technological issues only seemed to grow. 
Fast forward six months, and the 2020-2021 school year is well underway, headlined by the new hybrid learning program. Laid out in the ICCSD's Return-to-Learn plan, students who chose this option attended school in person for two to three days a week and completed asynchronous work on the days they weren't on location. 
Almost two trimesters into this learning program, the Iowa state legislature passed a bill that requires Iowa schools to offer an instructional model where students would be in school for all five days of the week rather than two or three. Governor Kim Reynolds signed the bill into law Jan. 29, and the ICCSD had until Feb. 15 to organize and execute a 100% in-person learning model. 
Although teachers and administrators have been no stranger to adapting to changes this year, social studies teacher Brady Shutt, president of the Iowa City Education Association, feels this sudden law put the ICCSD in a stressful predicament.
"Governor Reynolds's actions … once again erode the ability of our locally elected officials to take actions that are best for the health and safety of the community during a deadly pandemic," Shutt said. "[This] was very frustrating but also, unfortunately, entirely predictable given the actions from the Governor's office since July."
Marking almost one year since students and teachers' concept of what school looks like turned upside down, members of the district had a new challenge to tackle. One of these members was Nick Proud, executive director of teaching and learning for secondary schools.
"My first reaction was we better get to work because we have a large school district with many moving parts, and I knew this was going to take a lot of effort," Proud said. "Then, I moved into thinking about many of the mitigation measures that we have in place that we will no longer be able to accommodate, which became a concern for me related to the health and safety of our staff and students."
The original update sent to parents in a district email included the following changes: "the ICCSD will be unable to ensure all of the health and safety protocols currently in place can be maintained, social distancing of six feet between desks cannot be guaranteed in the 100% on-site model, and class sizes will revert to previous standards (or possibly exceed these levels)." 
Those who planned to make a switch between models were encouraged to wait until the third trimester started. Students who changed from the hybrid to the online model on Feb. 15 are finishing out the trimester with at-home asynchronous work. Because the law went into effect with only 17 school days left in the second trimester, the change was shaping up to be a scheduling nightmare. Due to course availability, those who make a switch may have different teachers and classes for the third trimester from the ones they've had throughout the year. 
Although enforcing initial safety precautions is now impossible, the ICCSD is doing its best to ensure students and staff members' health is prioritized in the new learning model. Because of the large increase in the number of students that will be in the building at once, the outcome could be very different from how the hybrid model played out.
"The health and safety of our staff and students is the number one most important reason to be concerned," said Matt Degner, superintendent of the ICCSD. "We also could see larger numbers of quarantines of staff and students. Of course, there will be pros of regular face-to-face instruction and social-emotional benefits."
"
The health and safety of our staff and students is the number one most important reason to be concerned."
— Matt Degner
For some, the decision of which learning model to pick was a quick and easy one. For others, it was a difficult decision that required careful reflection. Weighing the pros and cons, students made their decisions for several reasons: sports, preferred learning methods, safety, fears and excitement, to name a few.
Alex McKane '22, a runner for the West High cross country and track teams, made the choice to switch from the hybrid model to the online model once this law goes into effect. 
"My biggest concern was the issue of contact tracing with spring sports. For cross country, I had a teammate who tested negative but was contact traced the day before the state meet," McKane said. "I want to avoid losing any time on the track." 
Quincy Tate '21 made his decision based on academic factors and the decreased risk he feels he has by taking fewer classes than most.
"For me, it was simple … If I were to go online, I would run the risk of failing my courses entirely," Tate said. "I only have four classes and won't have lunch, [attending school in person is] still not safe, but I also won't fail senior year."
Although Tate chose to go back to school 100% in person, he thinks the law is not well-intentioned.
"I initially thought that this law was incredibly short-sighted. I'm excited to see my friends and for the improved mental health some students may have, but that clearly wasn't the incentive for this bill," Tate said.
"
I'm excited to see my friends and for the improved mental health some students may have, but that clearly wasn't the incentive for this bill."
— Quincy Tate '21
Alexandra Curtu '22 chose a unique learning model for the remainder of the trimester. Enrolled in hybrid instruction for the second trimester, she decided that she would finish off the trimester with at-home independent studying starting Feb. 15. Although she is currently planning to attend the in-person learning model for the third trimester, this way Curtu can monitor the case numbers and safety protocols for the remainder of the second trimester before making her final decision of what model to enroll in for the third.
"I am confident that the ICCSD and West High specifically [will] take the COVID-19 pandemic with the serious gravity and consideration required, yet there is only so much they can do," Curtu said.
While many uncertainties remain, teachers and administrators in the ICCSD continue to take each new challenge head-on with hard work and determination. West High social studies teacher Anson Kritsch is one of the many people who make in-person learning possible.
"[The new law is] a tough pill to swallow … Obviously, [the] teaching staff will make it work; we know that we're going to inevitably have to move back to a 100% model," said Kritsch. "There's nobody in the world who wants to be back to normal in school more than teachers right now, but [this] isn't going to be normal."
To read additional student perspectives, visit this ThingLink.
About the Contributors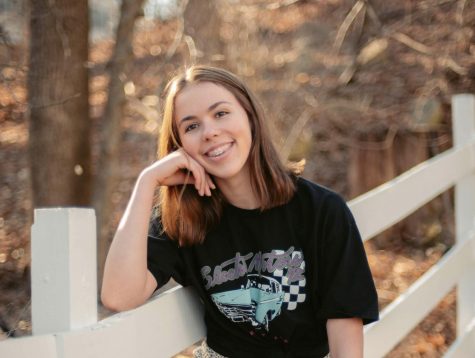 Misha Canin, Print Managing Editor and Business Co-Editor
(she/her) Misha Canin is a senior at West High. This is her third year on staff, where she is currently the business co-editor, social chair and the print...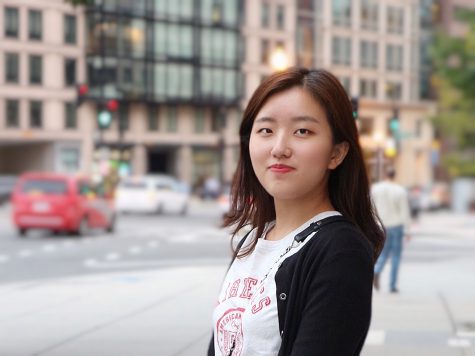 Youjoo Lee, Feature Editor
Youjoo Lee is a senior at West High. This is her second year on staff and she is a feature editor for print and a designer. She enjoys spending time with...