A guide to the COVID-19 vaccines
News has been coming out rapidly about the COVID-19 vaccinations. In this vaccine debrief, WSS breaks down everything you need to know.
It's been almost a year since the first confirmed coronavirus case in the United States. Although it seems like COVID-19 has been around for a millennium, there may be a light at the end of the tunnel, due to recent developments in the world of vaccines. It can be hard to keep up with the updates and news being thrown at you every hour, so here's your guide to the vaccine race.
The first thing you need to know is the process vaccines go through before they become available to the public. There are six stages in the development of a vaccine, according to the Center for Disease Control (CDC), these are the exploratory stage, pre-clinical stage, clinical development, regulatory review and approval, manufacturing and finally quality control. Many of these stages also have sub-stages. Clinical development, for example, has three phases. The process from an outbreak to research to a lab to testing to being approved to being distributed is a long one, usually taking around 10 years and $500 million. 
Currently, there is only one vaccine you really need to know about. The vaccine was created jointly by Pfizer and BioNTech and was approved by the Food and Drug Administration on Dec. 11. CDC Director Rober Redfield also signed off on the vaccine allowing vaccinations to begin on Dec. 14. Among the first planned to receive the vaccine are health care workers, high ranking government officials such as President Donald Trump and long-time care facility residents. As the availability increases, more and more people will receive it. One important thing to note, however, is that if you're under the age of 16 you will not be eligible to receive the vaccine. There are three other vaccines currently in stage three (clinical trials). These include AstraZeneca's, Jansenn's and Moderna's. Moderna's vaccine is expected to be approved Friday, Dec. 18.
People have many concerns about receiving a vaccine that was created so quickly, however, the Pfizer-BioNTech vaccine has been tested on 44,000 people age 16 and older, and the FDA found "no specific safety concerns." There are some mild side effects, including pain at the injection site, a short fever and swelling, however, these side effects do not outweigh the benefit of receiving this vaccine. The UK began vaccinating this past week, and have only had two or three cases of a strong allergic reaction. It's important to note that in these cases the recipients had a history of reactions to vaccines. The FDA released a fact sheet, outlining how to use the vaccine, possible reactions, requirements and more if you'd are interested in seeing more in-depth information.
The question on most people's minds is: when can I get the vaccine? That depends on a  couple of things. If you're under the age of 16, the answer is when you turn 16. Although the CDC has yet to release the groups in line after health care workers, long-term care residents and government officials, many states, including Iowa, have released their plan. After the first "tier" receives their vaccine, it's on to the next one. 
This tier includes "people who play a key role in keeping essential functions of society running and cannot socially distance in the workplace," such as emergency and law enforcement officials and teachers. Also included in this tier are Iowans age 65 and up and high-risk adults. No further information has been released, but as vaccinations progress more information is predicted to be released.
About the Contributor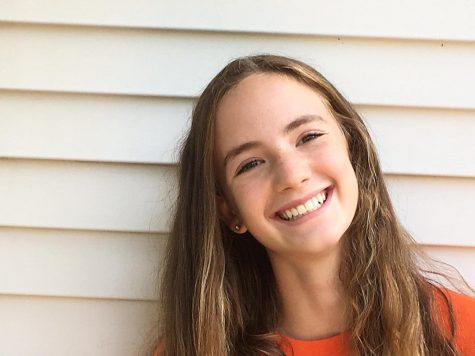 Annie Schwartz, Online Copy Editor
Annie Schwartz is a sophomore and online copy editor for WSS. She also participates in cross country and track. During her free time, you can find her...