December news brief
WSS helps to break down the news from the past month in their monthly news recap.
COVID-19:
According to the New York Times, the U.S. surpassed 15 million COVID-19 cases on Tuesday. As of early Friday morning, at least 292,747 people have passed away from the virus. While Iowa surpassed 250,000 cases on Tuesday, Dec. 8, Governor Reynolds continued to voice her support for schools to open during the pandemic. The Republican governor announced that she will push to require that all districts offer students an option for 100 percent in-person instruction. The CDC has also changed its quarantine recommendation from 14 days to 10 days without symptoms and seven days with no symptoms and a negative test.
COVID-19 Vaccine:
The UK became the first western nation to vaccinate its citizens with a COVID-19 vaccine outside of clinical trials. Due to certain reactions to the vaccination, Britain's medical regulator issued a warning that those with a history of serious allergic reactions should not get the COVID-19 vaccine from Pfizer and BioNTech. In the U.S, The FDA endorsed the Pfizer-BioNTech vaccine early Thursday. The University of Iowa hospitals began to administer its first doses to its first level priority group earlier this week. The group comprises 1,500 to 2,000 physicians, nurses, housekeepers and others who are directly involved in the medical field. A third vaccine, developed by the University of Oxford and AstraZeneca has shown to be 70 percent effective.
Biden administration:
President-elect Joe Biden selected former South Bend mayor, Pete Buttigieg, to be his transportation secretary on Dec. 15. If confirmed by the Senate, Buttigieg would make history as the first LGBTQ Cabinet secretary. He is expected to help Biden in his plan for a bipartisan infrastructure package.
Biden also chose Democratic Representative Marcia Fudge of Ohio to be the Secretary of Housing and Urban Development, Tom Vilsack for the head of the Department of Agriculture, Denis McDonough for Secretary of Veterans Affairs, and Katherine Tai for the U.S. Trade Representative. Susan Rice is also expected to lead his Domestic Policy Council.
Biden laid out his plan to combat the coronavirus pandemic in his first 100 days in office. The plan aims to create a face mask mandate on his first day, get at least 100 million Americans vaccinated and safely transition students back to school. While Biden released his plan, President Trump signed an executive order that prioritized the shipment of the COVID-19 vaccine to Americans before other nations.
Trump administration:
Treasury Secretary Steven Mnuchin declared that the Trump administration hoped to deliver COVID-19 aid with one-time stimulus checks instead of weekly federal unemployment benefits. The White House joined stimulus negotiations on Tuesday night with a $916 billion stimulus offer including a $600 stimulus check for each adult, plus an extra $500 per child. The administration's plan did not include weekly federal unemployment benefits. In Congress, a bipartisan group of moderate senators is seeking to send out aid using the $908 billion rescue package via weekly stimulus benefits of $300 from the end of December until April.
Even though President Trump moved to end the Deferred Action for Childhood Arrivals (DACA) program in 2017, a federal judge ruled on Friday requiring the Trump administration to start accepting new applicants for the DACA program. The Trump administration is likely to file for an appeal.
Election:
The Supreme Court dismissed Texas Attorney General Ken Paxton's attempt at overturning the election results on Dec. 11. The four states won by Biden included Georgia, Michigan, Pennsylvania and Wisconsin. On Monday, Dec. 14, the Electoral College affirmed Biden's victory for the presidential election.
Time's Person of the Year:
Time magazine announced that they have picked president-elect Joe Biden and vice president-elect Kamala Harris to be their 2020 person of the year. The list also included activists for racial justice, Dr. Anthony Fauci and front-line workers.
About the Contributor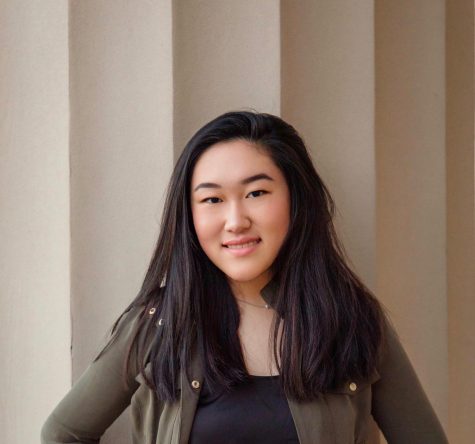 Maggie Huang, Online News Editor
(she/her) Maggie Huang is a senior at West, and this is her first year on staff. She is a news editor for the web publication. In her free time, she enjoys...