Construction at Iowa City's three high schools
WSS News Editors Audrey Parrish '23 and Vivian Polgreen '23 visit the three high schools in Iowa City to look at construction efforts.
In recent years, construction has been a major part of high school across the Iowa City Community School District. In 2019, missing ceiling panels, cranes, construction workers, loud noises, the displacement of classrooms that were moved to another room or a temporary building outside had become a normal part of life.
Amid all these distractions, West High received a geothermal heating and cooling system, along with brand new windows throughout the building, a tradeoff well worth it to those who remember being let out of school early due to the heat in a building without adequate air conditioning.
"We needed to upgrade the windows because, you know, this building was built in 1968," said West High Assistant Principal Molly Abraham. 
Now that the first stage of construction has been completed,  community members might be wondering what comes next. In the next few years, West High might experience more construction, as well as a major building renovation going beyond heating, cooling, and windows.
West Side Story released a video on Sept. 23, 2019, explaining the phases of construction. After phase two, there were plans to renovate and update the commons, which would include a bigger entrance to the school and more space for students to eat lunch and socialize. However, phase three is contingent on an upcoming school board vote.
"In November, there will be a vote, and the vote is to extend two levies of money that are used for construction," said West High Principal Mitch Gross. 
This vote, if approved, will grant West High the money needed to go through with the next phase, which will include the construction of a new commons area and adjustments to West High's auditorium, orchestra and choir rooms, library, and front offices.
"We're very appreciative of what West has gotten but, you know, Liberty is brand new and City just got a $30 million renovation, so we want to make sure that we're getting that, and that it's on the top of the list from a priority standpoint and from a timing standpoint," said Gross. "We are really going to push to get West some of the aesthetic upgrades that other schools have gotten that we haven't."
In order to see what West might look like with these improvements, West Side Story editors visited City and Liberty High which have both had major upgrades in the last few years and spoke to City High Principal John Bacon and Liberty Principal Justin Colbert.
In August 2021, just before the start of the school year, City High finished a $30 million renovation. The school was originally built in 1937, during the Great New Deal under President Roosevelt. Part of the money went towards adding air conditioning to the original part of the building, as well as updating heating and cooling systems throughout the school. But instead of stopping there, this renovation also involved a major addition that included a brand new gym, cafeteria, and entranceway with a Little Hawk statue.
Liberty High, which opened in 2017, has also undergone a recent renovation including a major addition. This construction project started in 2019 and ended earlier this year, opened up a new academic wing, which added 21 classrooms to the building, increasing the student capacity from 1,000 to 1,500. It also enclosed a courtyard, creating a space where students can congregate or take a shortcut to class and, because it is enclosed, there is not a need to lock the doors like the courtyard at West.
"West is […] kind of the typical middle child," Gross said. "You know, Liberty is the youngest. A bright, shiny, beautiful building, because it's brand new. And City is this old, New Deal era monumental and architectural masterpiece, and because of that, there's a lot of historical preservation and a lot of making sure that it keeps its grandeur. And then there's us: built-in 1969. We're kind of limited a little bit by the building and what we can do… to make it so that it's keeping up with what the other two schools are doing but also making sure that the needs of our students are being met." 
Although we don't know exactly what the new building would look like if the school board approves the construction budget, West High could look more like City and Liberty, with a larger, open entranceway and cafeteria. We might also be able to open up new classrooms, so that teachers would not have to share classrooms, and reduce the need for temporaries to accommodate classes that do not fit in the main building. 
"If the vote passes, I will be pushing hard that we are at the top of the list to start this next phase," said Gross.
Leave a Comment
Donate to West Side Story
Your donation will support the student journalists of West High School. Your contribution will allow us to purchase Scholarship Yearbooks, newsroom equipment and cover our annual website hosting costs.
About the Contributors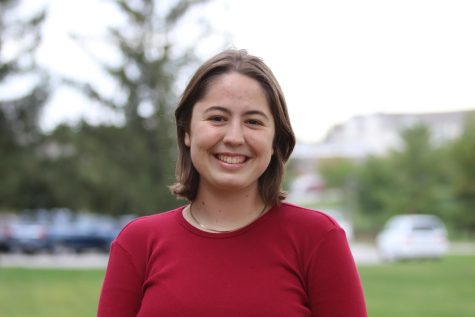 Audrey Parrish, Copy Editor
(she/her) Audrey is a senior and has been on the West Side Story staff for 3 years. She is the Copy Editor for the WSS website this year. For fun, she...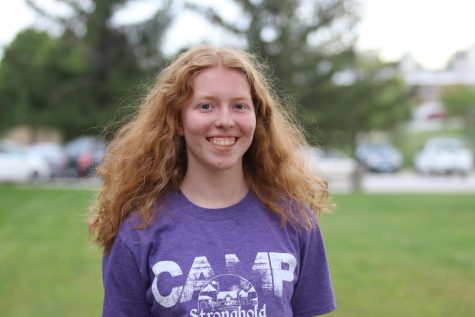 Vivian Polgreen, Managing Co-Editor, News Editor
(she/her) Vivian Polgreen is a senior at West and it is her third year working on staff. She is the news editor and co-managing editor for the online publication....