Teaching through turmoil
Art teacher Emily Magnuson was diagnosed with cancer in 2012, and the journey battling her illness and COVID-19 has made her the person she is today.
The bustling streets of Manhattan. The city is abuzz. The intricate music of honking horns, sirens and murmur of pedestrians fills the air. Amongst the crowd of brisk-walking, fast-talking citizens is Emily Magnuson on her way to China Town to work for Ryan McGinness, a world-class contemporary artist. Magnuson was the mastermind behind some of his work, designing art and graphics for his screen prints and paintings. 
This isn't what she dreamt of doing, though. What she aspired to do was paint. That is, after all, what she went to college for, and what she always dreamed of doing. But freelance painting doesn't provide you with important benefits like health insurance. Magnuson knew she needed health insurance since she had Crohn's Disease, and worked as a commercial artist for those benefits. But the true value of insurance made itself clear when she was diagnosed with colon cancer in 2012 at the age of 28.
After a full colectomy, rounds of chemo, body-deteriorating medications, and a few years of recovery, 2020 made its way to disrupt yet another aspect of Magnuson's life. COVID-19 has impacted almost every life on the planet in the past two years, but those with underlying health conditions have had to live with the constant fear of experiencing the coronavirus ten times worse, and for ten times longer. Magnuson takes a medication called Infliximab, a prescription that is administered by IV infusion that helps target Crohn's Disease and keeps her past cancer at bay. One of the biggest side effects of Infliximab is that it damages the immune system, making her immuno-compromised. 
"Autoimmune disease is when body's immune system attacks healthy cells. That is the opposite of what the immune system is supposed to do and Infliximab works with those proteins to make them not so self-inflicting," Magnuson said. 
Magnuson, and the other 3% of the United States population that is immunocompromised, had to sacrifice many important and vital parts of their lives to stay healthy and safe. 
"I had to learn how to get essentials like groceries and how to exercise in places other than the gym. I would have picnic parties to see my friends and try to think of other ways of sharing time with people while not sharing space." Magnuson said, "That was really hard. As an extrovert, I was very lonely."
One of the biggest things that got Magnuson through the bulk of the pandemic was teaching. After cancer, she decided to stay in Iowa and become a teacher. Although she and her family knew it could be dangerous to teach in person at a public school, she had to listen to her heart. 
"I remember when I became a teacher, my cousin was really mad at me. She said, 'Emily, you're immunocompromised and you're working in a public school. That is the stupidest thing you could possibly do!' But it's my passion," Magnuson said. 
Magnuson knew she'd need a plan in order to keep herself safe. A mask and social distancing were vital, but when the state passed a law requiring districts to drop mask mandates, Magnuson didn't expect what was going to follow. 
She knew she had to talk to her students about her situation and mask-wearing, but she wasn't sure how to do it right. "I told them I was so happy so many of them were wearing masks. But I see some of you aren't, and I need you to know that that impacts me directly and could harm me. I'm not supposed to ask you to wear a mask, but I would appreciate it if you did," Magnuson said. 
The following day, Magnuson came into an empty classroom. Out of confusion, she asked fellow art teacher Christian Aanestad if he had seen where her students were. They were lined up outside the door, with forgotten masks and big hearts. Magnuson's first period class did not want to risk her health, so they wouldn't enter the room without masking up. 
Not all hearts were this pure during the pandemic, though. As an immunocompromised person, Magnuson soon realized that not everyone was as compassionate and caring as her first-period class. 
"It made me realize how many people just don't care about others. And I think that is because of a lot of things like politics and simply not understanding the risks to others that it imposed. It felt like a stab in the gut every time I had to advocate for myself. I couldn't believe that I had to explain the logic and facts of it to so many people. It gave me a different perspective on our community," Magnuson said. 
That was only one negative experience, though. Magnuson has been through a crazy 10 years of her life; battling cancer and going into a pandemic immunocompromised brought a lot of uncertainty to her life, but through it all, she found teaching. What might be perceived as the worst period of her life showed her what she truly loved to do, and that's what mattered the most in the end. 
"Being there for my students during COVID-19 was a really hard and enriching thing. I think it's good to be there for people and they don't always need you. But on the days that they do, it's wonderful to be there," Magnuson said. "I love helping students understand the complexity of art in society. I am passionate about being an ambassador for empathic perspectives and how that can work as a superpower for all of us. I really have a lot of different loves for teaching and they outweigh the risk."
Leave a Comment
Donate to West Side Story
Your donation will support the student journalists of West High School. Your contribution will allow us to purchase Scholarship Yearbooks, newsroom equipment and cover our annual website hosting costs.
About the Contributor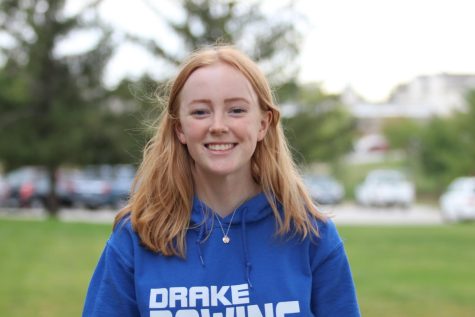 Camille Gretter, Online Editor-In-Chief
(she/her) Camille Gretter is a senior at West High and this is her third year on staff. She is the Online Editor-in-Chief, and outside of West Side Story...