Q&A UNICEF winter bake sale
UNICEF held a winter bake sale January 23-27 and Sabrina Du '25 was involved with it .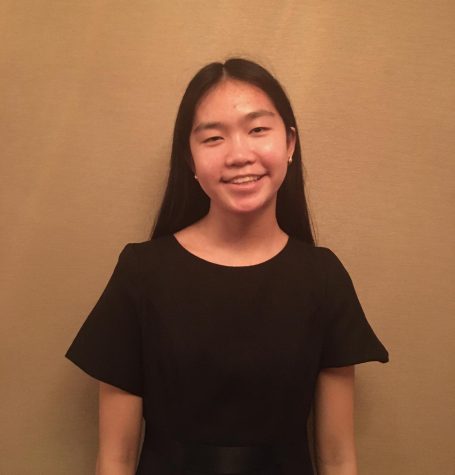 The week of January 23-27, UNICEF held a bake sale to raise money for kids in need. A student that was helping out with the bake sale was Sabrina Du '25 and this is a quick Q&A with her.
Name/Pronouns?
Sabrina, she/her
Why'd you join UNICEF?
"A lot of my friends were in the club already and it looked like fun, so I thought it would be a good experience."
Why did you want to volunteer at the stand?
"I wanted to participate more and more in UNICEF recently and I thought it would be an easy and fun way to contribute to the club. I've also never done anything like this before so it's a good new experience. 
What goods did you guys sell a lot of? Do you know how many members helped out with the bake sale?
"I think the first day we completely sold out of puppy chow and brownies. I saw these chocolate chip cookies were also really popular and I think there were a couple of people who also bought some chocolate spoons, or the merengues.
How was your experience with selling baked goods?
"I thought it was really fun. I got to spend time with people that I usually don't have classes with and sell goods with them. And I think it was nice because all the customers were really respectful. We had a lot of customers come right after the bell rang. That was when the rush was the most and it was really cool seeing all of these people want to buy our stuff that we made."
And then finally, would you call the big sale and overall success?
"Yes, definitely. I think we sold a lot more than I expected to. And yeah, I think it was overall a really great experience."