Sidelined
West High student athletes reflect on how their severe sports-related injuries have impacted them on and off the field and court.
After catching a short pass, Cincinnati Bengals wide receiver Tee Higgins was confronted by Buffalo Bills safety Damar Hamlin during a Jan. 2 NFL game in Cincinnati, Ohio. Higgins plowed forward, driving into Hamlin's chest. Post tackle, Hamlin rose, then abruptly fell backward. His heart stopped beating; he had suffered a cardiac arrest. Amid weeping and praying teammates, Hamlin's heartbeat was restored, and he was quickly transported to a hospital for emergency care. The game was postponed with six minutes remaining in the first quarter, atypical for the NFL, which usually resumes play even after serious injuries. Cardiologists suspect Hamlin's cardiac arrest was caused by "commotio cordis," a rare phenomenon in which a healthy heart receives a blunt force, in Hamlin's case being hit by Higgins, and then enters into an arrhythmic and potentially deadly rhythm. 
Hamlin's near-death encounter has brought attention to the physical hazards of being an athlete and the necessity of prioritizing athletes' safety. 
"It was scary. I think it was a wake-up call for a lot of athletes and coaches and hopefully the NFL … [to] protect your athletes," West girls basketball player Keiko Ono-Fullard '23 said. "Let them recover because in the long run, it's more important."
"
It was scary. I think it was a wake-up call for a lot of athletes and coaches and hopefully the NFL … [to] protect your athletes.
— Keiko Ono-Fullard '23
Hamlin's cardiac arrest motivated West's athletic trainer, Sheila Stiles, to rework the emergency action plan in place for West High athletics.
"What I said to my coaches was, 'These things don't just happen in the NFL, so we've got to be prepared,'" Stiles said.
As acknowledged by Stiles, professional athletes aren't the only ones at risk of severe injury. According to the National High School Sports-Related Injury Surveillance System, data from 2018-19 indicates an estimated 1,307,414 sports-related injuries among high school athletes in the U.S..
According to Stiles, soft tissue injuries, such as those damaging muscles, tendons or ligaments, are the most common type of injury among high school athletes. Ligament sprains can be categorized as mild, moderate or severe, with the tearing of the anterior cruciate ligament being of the highest severity.
While playing club soccer this August, Michael Nelson '23 suffered both a torn meniscus and ACL after he planted his leg, and an opposing player ran through his knee.
"Your first thought is not, 'ACL, meniscus, knee gone.' So I took a couple more steps, but then my knee gave out," Nelson said. 
Following his injury, Nelson underwent surgery and is still in the process of rehabilitation, which is typically eight to nine months for torn ACL recovery. Nelson hopes to recover in time to play his senior season at West..
"I'm planning on playing this upcoming school year. But that's not my first thought on when I come back. Of course, playing the first St. Olaf season is more important," Nelson said.
Nelson, who is now committed to play soccer at St. Olaf College in Northfield, Minnesota had not signed to a school at the time of his injury. 
"[Tearing my ACL] definitely had an impact on my recruiting process, but at the same time, it opened more doors," Nelson said. "After my injury, most [offers] closed because they had money involved and didn't want to put it into someone not able to perform right away."
Nelson is content with his opportunity to play for St. Olaf, and he believes it will be beneficial for both his soccer and academic future. Similar to Nelson, Christian Janis '23 experienced a severe injury that altered his recruitment process.
Janis, a wide receiver for West's football team, broke his collarbone after he went down for a ball, falling on his shoulder, and a defender landed on top of him. This was the first game of his junior year, a crucial season for recruitment opportunities. Despite missing his junior season, Janis was able to maximize his senior year and has since signed to play football at the University of Sioux Falls, South Dakota.
"During the game, all the adrenaline was pumping. But it hurt a lot to hear that my season was going to be over. My mom rushed to the field, and all the emotions came out," Janis said. "I started crying, hugging my mom."
Throughout his recovery and physical therapy, Janis planned to resume playing before the season was over. Despite being advised against an early return, he tried to play in game seven and ended up bruising his healing collarbone.
"I was the one who chose to ultimately play the game," Janis said. "I wanted to get back out there and play, so nobody was going to change my mind at that point." 
Stiles has noticed that some of the hardest athletes to convince to follow recommendations are those with a moderate injury that could become serious if exacerbated.
"Someone who has a mild-to-moderate injury where they're somewhat functional, but could cause more damage in the long term; that kid's harder to sell," Stiles said. "If you're an athlete, you never think your place is on the bench; you always want to be out there. That's going to be lifelong, no matter how much education we do."
"
If you're an athlete, you never think your place is on the bench; you always want to be out there.
— Sheila Stiles, West athletic trainer
However, Stiles has seen success with concussion education, especially emphasizing the importance of not hiding concussion symptoms.
"There are times where, unless you tell me you have these symptoms, I can't tell that you have a concussion," Stiles said. "If you have a concussion, [I say] here's why you shouldn't be participating; here's what can happen. Long term. Short term. I think kids have been a lot more honest about their symptoms."
Ono-Fullard experienced a concussion at an away game in Cedar Rapids against Xavier High School Jan. 5. A Xavier player struck Ono-Fullard in the temple with their elbow. Following her concussion, Ono-Fullard was sidelined for two weeks until she was symptom-free.
"I was worried about [missing] the City game coming up at Xtreme Arena [Jan. 8]; that was the one I circled on my calendar," Ono-Fullard said. "I didn't want to lose any [playing] time, so I definitely wanted to lie about my symptoms, but I just [kept] thinking about the long run."
Among Ono-Fullard's symptoms were sensitivity to light and sound, issues with balance, and nausea. She also felt foggy throughout the day.
"Especially in AP Stats, I was struggling. It was hard to read … hard to keep up, hard to focus," Ono-Fullard said. 
To determine when she could return to playing, Ono-Fullard had to do repeated concussion testing. The procedure at West is that most contact-sport athletes have a baseline concussion test on file that they were required to take before their season. The test assesses their balance, short-term memory and reaction time. Once a concussed athlete is symptom-free for 24 hours, they take the concussion test again, until their overall score matches that of their pre-season assessment.
"If their scores match up, that's another significant factor we use to say we can start you back to activity. It's a five-day process back to full activity," Stiles said. "There's also the return to learning component … We can make accommodations in the classroom … until they are better." 
Stiles highlights that one of the main struggles an athlete faces during recovery is being able to stay an active member of their team, despite not being able to practice or compete. While Janis was out, he found a role in mentoring his teammates.
"It sucked watching from the sideline," Janis said. "[But] depending on your role on the team, if you're a leader, you're going to still have to lead."
"
It sucked watching from the sideline. [But] depending on your role on the team, if you're a leader, you're going to still have to lead.
— Christian Janis '23
Stiles hopes coaches, athletes and parents keep perspective during an athlete's recovery and prioritize the long term.
"In the grand scheme of things, playing in this game or being in this practice is a very small part of [your] life," Stiles said. "It might not seem like it, but you will be back, there will be better days, you will get through this and you're stronger than you know."
Leave a Comment
Donate to West Side Story
Your donation will support the student journalists of West High School. Your contribution will allow us to purchase Scholarship Yearbooks, newsroom equipment and cover our annual website hosting costs.
About the Contributors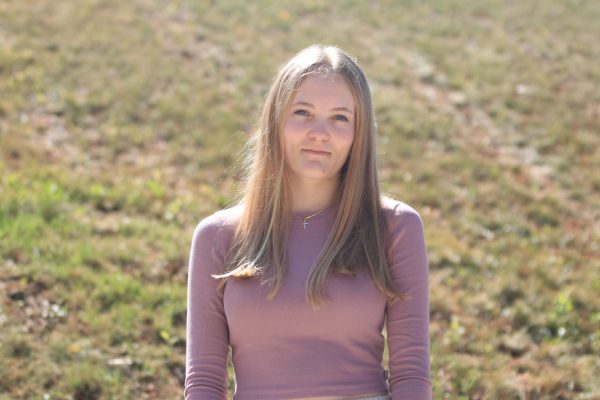 Lilly Graham, Print Managing Editor
(she/her) Lilly Graham is a senior at West, and this is her third year on staff. Lilly is the Managing Editor for the print edition. Outside of school,...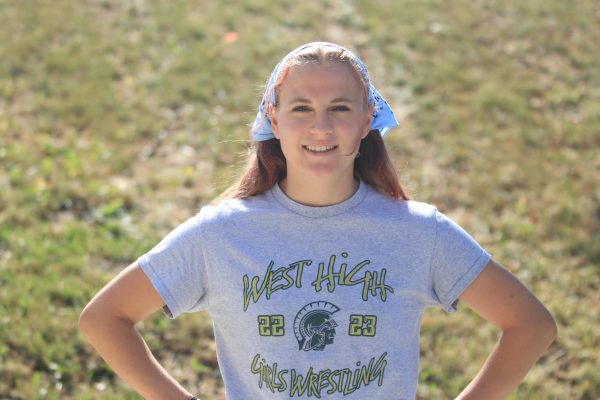 Helen Orszula, Artist, Designer
(she/they) Helen is a senior at West and this is her second year on staff. She is a designer and artist for WSS print. In her free time, she likes to read,...