Students sign National Letters of Intent
12 West High senior student athletes signed to their prospective schools Wednesday.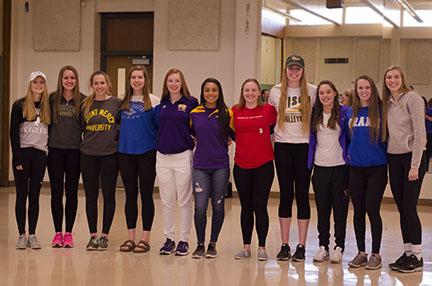 On Wednesday, Nov. 11, 11 seniors along with their friends and family gathered in the cafeteria after school for National Signing Day. The 11 student athletes signed their National Letter of Intent to their prospective schools. Hover over the dots on the image below to see where each student will be attending and their major.
Photo by Sarah Longmire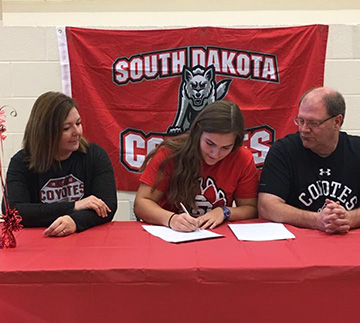 Leah Dusterhoft signed her National Letter of Intent to the University of South Dakota before school, due to a scheduling conflict. She intends to participate in track and field and major in graphic design. "I chose South Dakota because I loved the small town feel paired with the bigger school. Plus the art department is super good and they have great athletic facilities," Dusterhoft said.