"Hamilton" star Leslie Odom Jr. visits Iowa City
As the evolution of one of the most significant musicals ever created progresses, former original cast member, Leslie Odom Jr., visited Iowa City through the UI Lecture Series in collaboration with Hancher Auditorium on March 27.
With a nationwide following, 16 TONY nominations in 2016 and the reputation of changing millions' perceptions of what "Broadway" is, "Hamilton," a musical written by Lin-Manuel Miranda, has changed many people's views on performing arts and theater. Leslie Odom Jr. played Aaron Burr, disgruntled vice president in the Richard-Rodgers Theatre on Broadway until July of 2016, when the original cast member left the show in pursuit of other career opportunities.
Odom visited Hancher Auditorium in Iowa City on Monday, March 27, a part of the University of Iowa lecture series in collaboration with Hancher Auditorium.
The University Lecture Committee partnered with Hancher before the 2008 flood. As Hancher prepared to open, the Lecture Committee paired again and brainstormed who to present for the opening season, said to Chuck Swanson, Executive Director of Hancher.
Swanson added that Odom was a perfect fit for the lecture because his appeal to the younger generation, and his agreement to not only give a speech, but also sing for the audience.
Odom outlined what was essentially a timeline of his life: discovering his love for theater at a young age, exploring that passion through "Hamilton" and the aftermath and effects of his interpretation of one of the most dramatic political affairs in US history.
Lin-Manuel Miranda not only brought "Hamilton" to life, but tapped into something even more powerful, according to Micah James, Education Manager of Hancher Auditorium.
"They used art and history to make insightful commentary about modern times and it struck a chord with people all over," she added.
Hamilton's history and music has inspired people like Katy Nahra, English teacher and Theatre West director.
"[Hamilton] affects you … [and] makes you feel good. It brings about great conversation with people that are also interested in it," she said. "Historical fiction's my favorite … it makes us change our perspective, or at least consider a new perspective."
The free lecture drew a huge crowd and long lines of people hoping for extra tickets.
"[Odom's] story has captured the hearts of young people," Swanson said. "His charisma is attractive to this generation, and his success is inspirational."
Before Odom took the stage, he attended a reception open for University Lecture Committee members and Hancher donors, thanking them for allowing him to visit Iowa City and experience the people and culture.
"We are looking forward to sharing something tonight that's hopefully inspiring, and brings us a little bit closer," Odom said of the lecture.
Overall, Odom interacted with his audience with a Q&A session at the end of the lecture and sang a few of his famous "Hamilton" songs (along with some of his personal favorite songs outside of "Hamilton"). He encouraged the audience to find something they're passionate about and, even when their path becomes questionable, to remember why they began that journey in the first place.
The lecture series and Hancher intend on continuing to collaborate, and are presenting lectures such as David J. Skorton on March 30 at the auditorium.
Leave a Comment
About the Contributors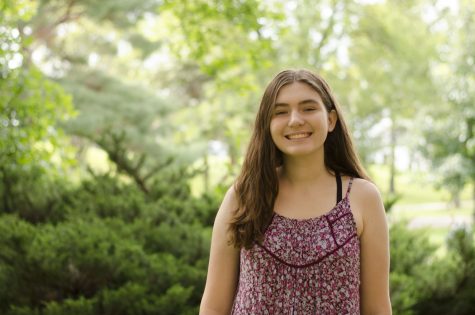 Grace Yarrow, Copy Editor











Grace is a sophomore, digital copy editor and Humans of West High reporter, this being her first year on West Side Story. Aside from...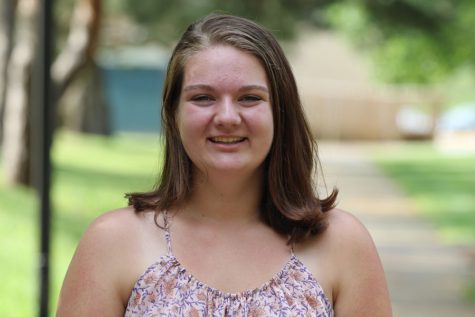 Grace Christopher, Broadcast Managing Editor
Grace Christopher is a senior at West High and this is her third year on staff. This year Grace is Managing Editor for Broadcast. When she is not getting...