Rumor Patrol: Homecoming
Rumor Patrol is a recurring series that investigates rumors surrounding various events going on around West High. This week, the West Side Story digs into the changes involving Homecoming.
HOMECOMING COURT TO ELIMINATE KING AND QUEEN TITLES ALONG WITH KEY GENDER LABELS, INTRODUCE MORE INCLUSIVE 'HEROES OF TROY' CANDIDATES
Student Senate has elected to restructure the 2018 West High Homecoming Court after reflecting on last year's school climate survey responses. Seniors will nominate fellow members of the 2019 class who they feel embody values that are important. The court will be referred to as "Heroes of Troy."
"
There are people out in the building who maybe aren't the person who's the lead in all the plays or isn't the person who's scoring all the touchdowns at the football game. "
— Travis Henderson
The reason behind the change? To be more inclusive.
"There are people out in the building who maybe aren't the person who's the lead in all the plays or isn't the person who's scoring all the touchdowns at the football game. Those things are important, but there are people in the building who you can probably think about right now," Henderson said. "'Wow, that person is a profoundly nice human and like has always been helpful, and like does a lot of community service and … every class I've ever been in with this person, they've been kind to me.' And maybe that's a hero for some part of our student population.".
Henderson assures students that they can still nominate people for qualities that have made up the court in the past, such as athletes who they feel have made major contributions to their teams, but says the redesign of the homecoming court will allow a variety of people to be represented instead of just people involved in theatre, athletic and school spirit.
The new homecoming court will also get rid of gender labels attached to awards like "most athletic male" and "homecoming king" and "queen" to include students who don't identify as male or female.
To nominate Heroes of Troy, students will submit a four to six sentence statement explaining why that senior should be considered, starting next week. Student Senate will narrow down the submissions to 24 of which upperclassmen will then vote on. The six seniors who receive the most votes will then be recognized at the dance as the homecoming court.
At past homecoming games, nominee bios were read aloud, but that won't be the case this year.
"What we're going to do this year is read some snippets of the nominating statements, so that everyone in the crowd can kind of hear … what the class thinks about this person [and] why this person is special to the West High graduating class of 2019," Henderson said. "At the homecoming dance, we'll announce the top three and we'll read a broader amount of those nomination statements."
RELOCATING HOMECOMING DANCE TO WEST HIGH GYM TO SAVE SCHOOL $12,000
Homecoming will be held in the West High gymnasium this year, as opposed to the Marriott as in previous years. According to Student Senate advisor Travis Henderson, this will save the school about $12,000, reducing the ticket cost from $12 to $10 and will provide a different DJ setup, including a light show and jumbotrons that will show music videos to the songs being played.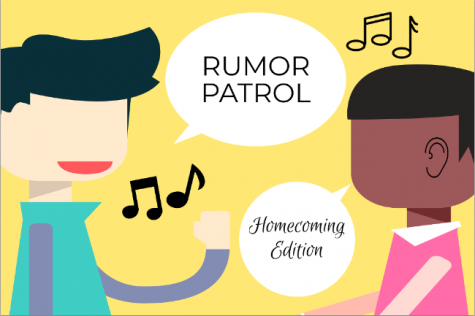 Some of the saved money will help support West High clubs.
"Sometimes clubs have a cool thing that they want to do and they can't find funding for it. What we want to be possible now is that student clubs [that] are doing exciting things, but need a little extra help finding funds can apply to student senate to get a little funding for their activities," Henderson said. "We're hoping that the money that we are saving by bringing it home can make West High a more positive experience for students."
Additional reporting by Anjali Huynh
Leave a Comment
About the Contributors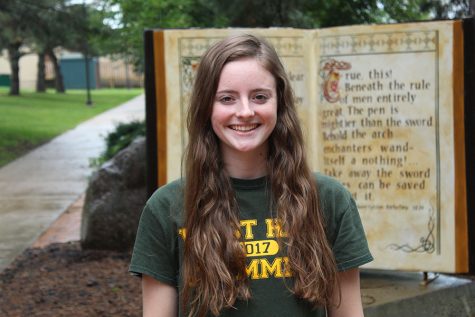 Jessica Doyle, Podcast Editor
Jessica is a senior at West High and is enjoying her third year on staff. Though not a baller, she truly excels when it comes to taking the mic at karaoke...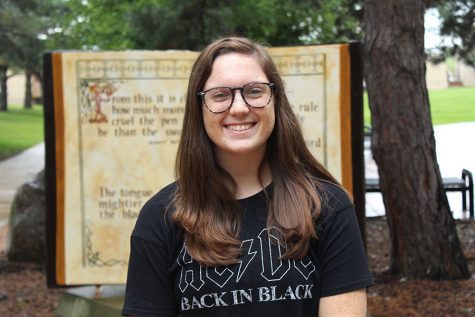 Sidney Kiersch, Online Graphic Designer
Sidney Kiersch is a senior and this is her first year on staff as an online graphic designer. Sidney is involved in choir, show choir and theater at West...