Student Senate announces candidates for Heroes of Troy
Juniors and seniors can now vote for the inaugural group of Heroes of Troy from the class of 2019.
Anjali Huynh, Print Managing Editor, Co-Copy Editor
October 9, 2018
Following the nomination process last week, Student Senate announced West High's first batch of Heroes of Troy today. These homecoming court candidates were selected based on both quantity and quality of nominations. Juniors and seniors can vote for their top six nominations by going to this link. 
Here are the candidates:
Jillian Baker
Caleb Brandauer
Emily Buck
Jaden Buckley
Andy Chen
Thomas Duong
Hafiza El-Zein
Raginya Handoo
Xya Hatley
Morgan Hawkins
Conner Hopkins
Anjali Huynh
Deniz Ince
Emma Koch
Ellie Kouba
Aaron Lidral
Cole Mabry
Zac Moore
Sandrah Ochola
Lucy Polyak
Keshawn Shaw
Kara Wagenknecht
Caroline Young
Lauren Zacharias
About the Writer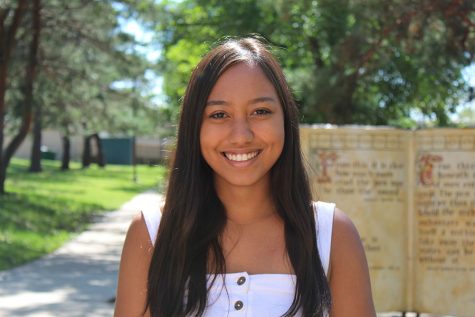 Anjali Huynh, Print Managing Editor, Co-Copy Editor
Anjali is a senior and third-year staffer on West Side Story. She is the Print Managing Editor and Co-Copy Editor. When she's not complaining about Oxford...