West BPA members compete at regional competition
The open-house esque event allowed members to test-run their competitive events before the State Leadership Conference in mid February.
West's chapter of Business Professionals of America hosted its annual regional competition on Jan. 26 for the second year since the revival of the event in early 2019. Unlike last year, students competed solely against other West BPA members to prepare for the State Leadership Conference in February.
Competitive events in BPA, also known as the Workplace Skills Assessment program (WSAP), are events that test students in a wide range of business fields. A majority of events include some sort of written/designed component (e.g. a business plan, research paper or graphic design) and a presentation aspect. Regionals was the first time during the school year that students presented their events in front of expert judges before the all-important state competition.
At state, members will compete against students from schools across Iowa in hopes of qualifying for the National Leadership Conference in Washington, DC. At regionals, judges from the community hoped to simulate the intense atmosphere that members will experience as they compete at state while also allowing time for feedback and critiques. Students also were only competing against other West BPA members, adding to the more relaxed atmosphere of the event.
For first-year BPA members, regionals is also a low-risk introduction to the competitive aspect of the club. Co-BPA adviser and business teacher Diane Fickel believes the event succeeded in this way and that every participant, regardless of experience level, was successful. Fickel worked along business teacher and co-BPA adviser Abbie Weipert to prepare students for the day.
"Seeing 50 members of the West High BPA chapter come together today for our regional competition gets me super excited for state," Fickel said. "Every participant did a great job, and the judges were wowed by the caliber of the West High students."
The following students won their respective events at the regional competition:
Tests:
Isabelle Paulsen '21 – Fundamentals of Web Design
Matt Karwal '20 – Banking and Finance
Elias Davis '23 – Fundamental Spreadsheet Applications
Luke Arens '21 – Business Law and Ethics
Fred Syata '21 – Legal Office Procedures
Evan Heller '21 – Fundamental Accounting
Andrew Yu '20 – Computer Security
Individual Events:
Alyssa Skala '21 – Graphic Design Promotion
Alex Carlon '21 – Administrative Support Individual and Economic Research Individual
Sara Baroncini '21 – Digital Media Production
Reagan Yamashita '22 – Prepared Speech
Margaret Liu '21 – Extemporaneous Speech
Connor Hayes '20 – Human Resource Management
Sara Hamed '20 – Interview Skills and Entrepreneurship
Schuyler Houston '21 – Advanced Interview Skills
Team Events:
Sophia Davis '21 and Taylor Steggall '20 – Global Marketing Team
Payton Devena '22 and Tyesha Thompson '22 – Small Business Management Team
Matt Karwal '20, Zhui Zhui Chen '20, Marcos Cheng '21, Luma Makawi '20 – Economic Research Team
Sara Baroncini '21, Camille Gretter '23, John Woodward '23 – Broadcast News Team
Abby McKeone '21, Isabelle Paulsen '21, Fred Syata '21, Luke Arens '21 – Website Design Team
About the Contributors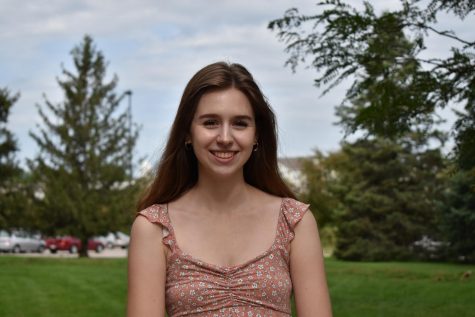 Alex Carlon, Online Editor-in-Chief
(she/her) Alex Carlon is a senior at West High and editor-in-chief of the web publication. When she's not helping out on the website she can be found playing...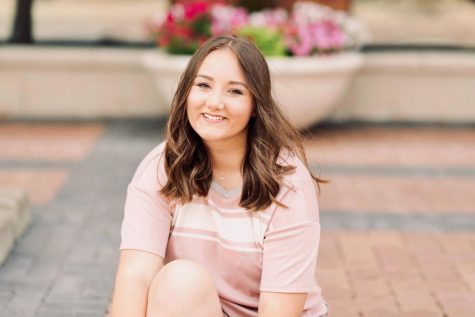 Alyssa Skala, Yearbook Managing Editor
(she/her) Alyssa Skala is a senior at West. She is a third year photographer on staff and a second year editor for yearbook. When she doesn't have her...