BPA members place at National Leadership Conference
Seven teams and individuals earned the title of "National Finalist"
Alex Carlon, Online Managing and News Editor
May 9, 2019
West's Business Professionals of America chapter attended the National Leadership Conference (NLC) in Anaheim, California on April 29 – May 5. The chapter took 30 students, all of who qualified for NLC by placing in the top three at the State Leadership Conference in February. Attendees competed in both judged events and tests that evaluated their knowledge of the world of business.
At the conference 15 attendees placed in the top 12 and were awarded medals on the national stage. Below are the placements:
4th Place – Economic Research Team
Nate Nelson '20, Zhui Zhui Chen '20, Breno Sader '19, Francis Dai '19
4th Place – Presentation Management Team
Grace Heller '19, Aidan Yamashita '19, Tanner Heiar '19
6th Place – Administrative Support Research Project
Alex Carlon '21
6th Place – Website Design Team
Lucas Sorensen '19, Isabelle Paulsen '21
9th Place – Presentation Management Team
Kiah Martin '19, Conner Hopkins '19, Olivia Dachtler '19
12th Place – Economic Research Individual
Emily Cray '19
12th Place – Entrepreneurship
Sophia Davis '21

Hang on for a minute...we're trying to find some more stories you might like.
About the Writer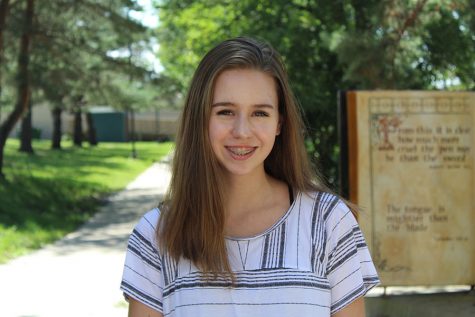 Alex Carlon, Reporter
Alex Carlon is a sophomore at West High and a first-time reporter for the web publication. When she's not writing, she enjoys playing in the band, taking...