Matt Degner announced as new ICCSD Interim Superintendent
Assistant Superintendent Matt Degner will take over Superintendent Stephen Murley's role on July 1, 2020.
The Iowa City Community School District Board of Directors has chosen Assistant Superintendent Matt Degner to temporarily fill in for Superintendent Stephen Murley starting July 1, 2020. Murley will begin his new job as Superintendent of Schools at the Green Bay Area Public School District on the same date.
"I am honored and humbled to have the opportunity to serve all students, families, and staff in the Iowa City Community School District," Degner said. "We will continue to build on the District's goals toward academic excellence, with a core focus on equity, to drive us to be better for all families that we serve. I am committed to creating and leading a culture of empathy, inclusion, and success for all students and staff. While there are many pieces and components to that, I am confident and excited that the Iowa City Community School District is a place where we can see all of that come together."
Congratulations to Asst. Superintendent Matt Degner on being named Interim Superintendent beginning July 1, 2020!
Read the full story here: https://t.co/lmtylQWopU pic.twitter.com/raQKICKS3I

— Iowa City Schools (@IowaCitySchools) April 21, 2020
In his time as Assistant Superintendent, Degner has advocated for diversity and inclusion, as well as implemented a variety of plans and projects to improve the district. Some of these include the Diversity, Equity and Inclusion Plan; the 1:1 Chromebook initiative and the opening of Liberty High School and the Kirkwood Regional Center at the University of Iowa.
"
I am committed to creating and leading a culture of empathy, inclusion, and success for all students and staff. "
— Matt Degner, Assistant Superintendent
According to Iowa City Community School Board President Janet Godwin, Degner has also contributed to decreasing the amount of behavior referrals and suspensions in secondary schools and increasing the number of students in Advanced Placement courses.
"The Board is extremely pleased with the appointment of Matt to the Interim Superintendent role," Godwin said. "We have confidence in his ability to lead the district and continue to drive forward on our most important priorities. We also have great trust in his unwavering commitment to serving students, families, teachers, and staff in our district. We are excited to begin working with Matt in this new role."
In the meantime, the district will conduct a search for a permanent superintendent at the national level before coming to a final decision.
This story is still developing.
About the Writer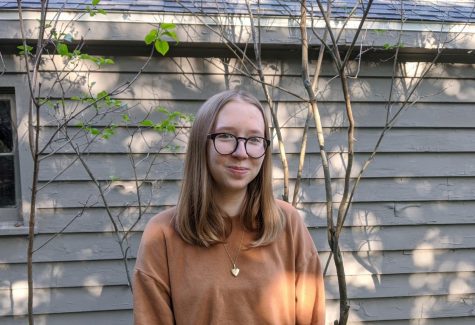 Kailey Gee, Print News Editor
(she/her) Kailey Gee is a junior at West High, and this is her second year on staff. She's working as print news editor, but also a designer and reporter....