Iowa's COVID-19 vaccine roll-out explained
After months of the pandemic, we have a vaccine. But what now?
The creation of a vaccine was a turning point in the pandemic, but it raises many questions. Who should get the vaccine first? How and when will they get it? Who gets to make these decisions? There is no one answer. In fact, there are 50. Instead of making one plan for the entire U.S., the federal government gave this decision to each individual state to choose how  best distribute the vaccines for its residents. This has led to each state having a slightly different plan of action. Because of these differences, it is hard for individuals to know whether or not they are eligible to receive a vaccine. 
Currently, the vaccine is only available to people over the age of 16, although some vaccine manufacturers are currently doing trials with children as young as 10 or 12. However, since people at the age of 16 or younger are less likely to contract the virus and tend to have more mild symptoms, they are less of a priority for receiving a vaccine.
However, many people are refusing to take the vaccine, with as many as 10 percent of the general population saying they definitely will not take it, and another 14 percent saying they probably will not take it. The main reasons for vaccine hesitancy are being concerned about possible side effects, the notion that "others need it more," or a lack of trust in the vaccine or the government. 
"
Many people are refusing to take the vaccine, with as many as 10 percent of people saying they definitely will not take it."
— Vivian Polgreen '23
As of Jan. 15, the state of Iowa had received about 268,025 doses of the vaccine, and 112,093 had been distributed. Since Feb. 8, the number of vaccines Iowa has received increased to 510,550, and 348,042 have been administered. So far, 7.5 percent of Iowa residents have received at least one dose of the vaccine. Some of the most populous counties in Iowa, Johnson County and Linn County, have administered the most vaccines. However, Johnson County is one of only eight counties to have administered the vaccine to over 10 percent of its population, with 11.7 percent vaccinated, and is the only populous county to do so.
Despite this progress, Iowa has one of the lowest vaccination rates in the U.S. Out of all 50 states, Iowa is ranked 47th for the number of vaccines it received from the federal government, despite the fact that it is ranked 31st in terms of population. The reason for this is unknown. 
Right now, the health department has set out a three-phase plan for the distribution of the vaccine.
Phase 1: The first phase of the distribution plan started on Dec 14. It prioritized healthcare workers, especially those who were more likely to come into contact with the virus. This included people who work in the ER, respiratory therapists, and emergency medical technicians, as well as staff and residents in long-term care facilities. This phase will last until everyone in this phase who wants a vaccine receives one.
Phase 2: The second phase began on Feb 1. This phase will administer the vaccine to high-risk individuals. This includes everyone over the age of 65. It also includes those who live or work in congregate areas that do not allow for social distancing, such as prisons and food processing plants. Also included are those who work in education and childcare workers, as well as first responders such as firefighters and police officers, and government officials. 
Phase 3: Hopefully around spring the third phase of Iowa's vaccine distribution plan will begin, but the details of who will be eligible have not yet been determined.
About the Contributor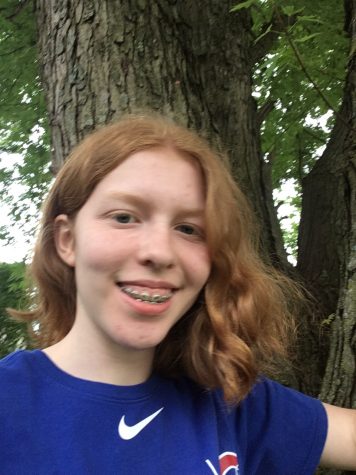 Vivian Polgreen, Reporter
Vivian is currently a 10th grader at West High and this is her first year as a reporter. She enjoys Harry Potter, Star Wars, and Lord of the Rings.