Rebuilding our democracy
It's like black and white: the stark difference between police treatment of Black Lives Matter protesters and the Trump rioters at the Capitol.
On Jan. 6, 2021, an angry mob of Trump supporters attacked our nation's Capitol building. Their goal was to prevent Congress from certifying the results of a free and fair election. Many came armed. They erected a gallows with a noose on the lawn of the Capitol and called for the execution of former Vice President Mike Pence. They assaulted members of the Capitol Police. How could this happen? Even before the election in November, President Trump was making false accusations of election fraud. He spent weeks spreading lies, and those lies led his supporters to the Capitol. Waving "Trump 2020" and Confederate flags, the mob breached the Capitol building, breaking windows and rushing through doors. Many Congress members' lives were endangered, and our democracy was put at risk.
As the angry mob of rioters desecrated our nation's seat of democracy, we watched as the Capitol Police treated these invaders peacefully, with some going so far as to take selfies with the rioters. The vast majority of the rioters were white and judging from a visible KKK tattoo, "Camp Auschwitz" sweatshirt, Confederate flags and other signs, many were white supremacists. This invites the question: if these rioters had been people of color, would they have been treated the same way?
"
If these rioters had been people of color, would they have been treated the same way?"
— Audrey Parrish '22
The BLM protests during the summer of 2020 sought equal rights for Black people. In a number of cities, including Washington D.C., peaceful protesters were met with tear gas, rubber bullets and hundreds of arrests made by police in riot gear. CNN reported 316 BLM protesters were arrested in Washington D.C. June 6 at the height of the protests, while only 61 rioters were arrested at the Capitol Jan. 6.
According to the Associated Press, Capitol Police knew about the threat of violence days in advance yet refused offers of support from the National Guard and FBI. Officials said they wanted to avoid using excessive force against Americans, but that brings up a great question: why did law enforcement officials assume they would encounter violence from BLM protesters but not from a largely white crowd of pro-Trump extremists and conspiracy theorists?
The year 2020 has shone a light on the systemic racism embedded in our country. Viral videos have documented the truth about police brutality toward Black Americans, such as the death of George Floyd. Systemic racism is real, and in the past year, we have seen glaring evidence. A virus may not discriminate, but the injustice in our society leaves BIPOC people more vulnerable. According to the CDC, Black Americans have died from COVID-19 at a rate 1.5 times that of white Americans.
A lot has happened since Jan. 6. President Biden has been inaugurated, and has made social justice a priority by signing executive orders focusing on dismantling social inequalities. However, there are millions of Americans who still believe in former President Trump's "Big Lie" that the election was wrongfully taken from him. How do we start to mend what this attack on our democracy has broken?
As many of us are too young to vote, it may be hard to see where we fit in, but there are some steps we can take to strive for social change and a better future. Following the news and educating ourselves on the history of systemic racism in America are a few examples. To create a better future, we must learn about the mistakes of our past to ensure they never happen again. While it will take some time, we can all work toward creating a more just society. Crucial steps include working to educate ourselves and supporting people of color in our community. Enroll in the trimester-long course Ethnic Studies: Identity, Power, Privilege, and Action, or sign up for the new course Community Art, where students learn about social issues and community outreach through creative art projects. Shop local and support POC-owned businesses. To guarantee community members'voices are being heard, sign up to register voters locally through the League of Women Voters of Johnson County. For more volunteer opportunities in our community, reach out to the South District Neighborhood Association.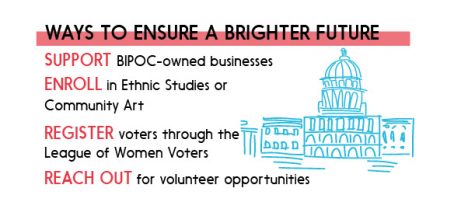 Our world might look frightening now, but there is reason for hope. With a new president and ways to make change, we have the ability to start making our way towards a brighter future. To quote "The Hill We Climb" by Amanda Gorman, "being American is more than a pride we inherit; it's the past we step into and how we repair it."
Leave a Comment
Donate to West Side Story
Your donation will support the student journalists of West High School. Your contribution will allow us to purchase Scholarship Yearbooks, newsroom equipment and cover our annual website hosting costs.
About the Contributors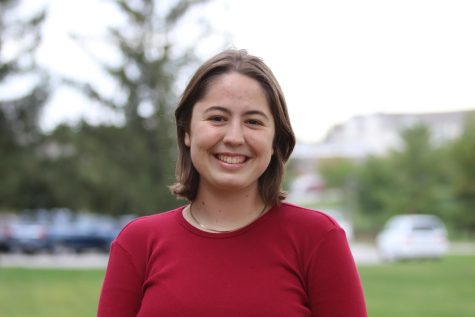 Audrey Parrish, Copy Editor
(she/her) Audrey is a senior and has been on the West Side Story staff for 3 years. She is the Copy Editor for the WSS website this year. For fun, she...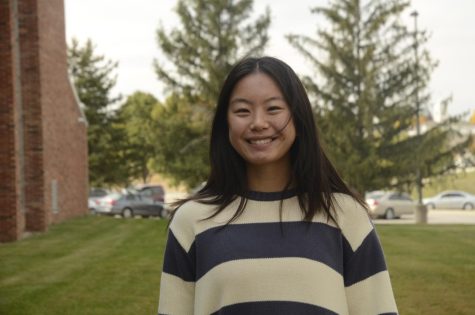 Heidi Du, Print Copy Editor
(she/her) Heidi Du is a senior and this is her third year on staff and second year as copy editor of the newsmagazine. Her favorite pastimes include eating...