Boy tennis wins districts
The boys tennis team became the district champion and qualified all four of their entries for the state tournament May 12.
It's not common to see teammates playing against each other during matches.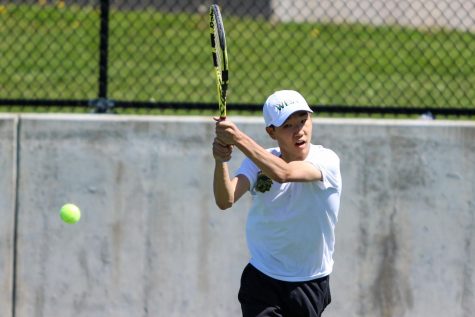 However, when one team dominates a tournament, it's normal to see a couple of teammates face off for the better seed in the state tournament.
The boys tennis team showcased their impressive depth yesterday as they claimed the district title behind championship wins in both singles and doubles at the West High tennis courts.
Both of West's doubles teams (Luca Chackalackal '22 and Mukundan Kasturirangan '21 & Samir Singh '24 and BJ Wolf '21) won their matches 6-0, 6-0 in the semi-final round and played each other in the final round. Chackalackal and Kasturirangan won 6-3, 6-2 against teammates Singh and Wolf to claim the singles district title.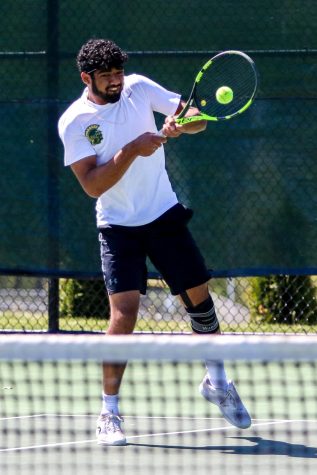 Jayden Shin '23 won 6-0, 6-0 against Rich Bliesner of Burlington in the second round for singles while teammate Eli Young '21 won his match 6-4, 6-2 over Zaren Kirubakaran. Both players advanced to the final round had a lengthy match-up Wednesday afternoon, but Young ultimately took over the match 6-4, 6-7 (2), 6-2.
The boys tennis team will compete at the singles and doubles state tournament May 28-29.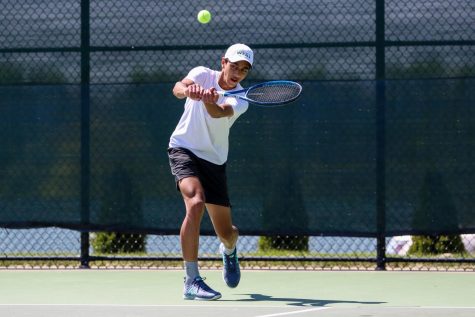 Back as district tennis champions, after a one-year hiatus, your @ICWestTennis team! pic.twitter.com/VDVQrqrRMk

— Craig Huegel, CAA (@ICWestAthletics) May 12, 2021