Shoe game
Sports and fashion have created a long-lasting culture around sneakers that's made a mark at West High.
To some, shoes are just another accessory, something to wear to protect your feet. For others, collecting shoes is a fun hobby, and their footwear brings out a sense of pride. From Yeezys to Crocs, shoes of all types can be seen in the hallways of West High. 
English teacher Amari Nasafi's interest in shoes began at a young age. Most of his early sneaker inspiration came from top athletes and celebrities. 
"Like any kid who came of age in the 90s, I was obsessed with Michael Jordan," Nasafi said. "My high school bedroom [had] lots of Michael Jordan posters that were quintessential 90s stuff."
Jordan shoes were some of the first to create a culture around shoes — Michael Jordan debuted his Nike Air Force Sneaker in 1985 for performance on the basketball court. Now, Nike has released a total of 35 Jordan editions. 
Sneakers were first made in the mid-1800s for athletes who needed durable footwear. Unlike other shoes, sneakers were made of rubber soles and prioritized flexibility and comfort. In the 1920s, American basketball player Chuck Taylor pioneered the trend around sneakers with his Chuck Taylor All-Stars. The primary audience of the shoe was basketball players and fans.
"I'd say basketball for sure is a staple for shoes," said basketball player Jack McCaffery '25. "I've always seen my favorite NBA and college players wearing them, and it's a big thing in basketball."
Since the NBA predominantly consists of Black players, sneaker culture has naturally been interconnected with Black culture and fashion. 
"When Black players began to come into the NBA in large numbers, they changed the style of the game. That aesthetic — the emphasis on improvisation, boldness and sometimes, exaggeration — shows up in sneaker culture, too," Nasafi said. "I see sneaker culture as a sub-genre that has its roots in predominantly Black cultural milieus, somewhere near the intersection of basketball and hip-hop fashion."
However, athletes alone do not influence all of sneaker culture. Celebrities not affiliated with sports often release shoes of their own, like Kanye West with his shoe brand Yeezy. 
Grey Genkinger '23 primarily got into sneakers that matched her style. She believes it is simpler to wear sneakers for fashion purposes. 
"If you have a passion for clothes, it's easier because in sports, you're using them [to] get use out of them," Genkinger said. "With clothing, you're just wearing them to look good."
Similarly, Aman Reddy '23 started wearing sneakers because of their appearance. With a growing shoe collection, Reddy has noticed his shoes influence his clothing style. 
"
My clothes are dictated by my shoes. I'll get a pair of shoes, and then I'll eventually buy clothes and a wardrobe around that pair of shoes."
— Aman Reddy '23
"My clothes are dictated by my shoes. I'll get a pair of shoes, and then I'll eventually buy clothes and a wardrobe around that pair of shoes," Reddy said.
According to Reddy, increased social media use during the pandemic has increased interest in fashion and shoes. 
"It's growing especially during Covid because everyone is on their phone, and social media is blowing up with TikTok. There's a lot of people in general right now who are probably more conscious about their fashion choices than they were pre-Covid," Reddy said. "If you're really into sneaker culture, social media may not have that big of an influence. But for people on the periphery of that area, it's a gateway to getting sneakers."
As a teacher, Nasafi has observed different trends develop through the hallways, such as Yeezys.
"I think generationally, a divider for me is when Kanye signed with Adidas, and Yeezy started proliferating," Nasafi said. "To me, there is nothing aesthetically appealing about them at all, but I can see them on younger people like, 'Oh, okay, that's your thing; that's your generation.'" 
Nasafi appreciates the changes in trends that he has noticed.
"I value them because it's nice to have those sorts of distinctions within a culture, whatever kind of art form," Nasafi said.
Another significant development in sneaker culture is the process of reselling shoes online. Companies like StockX and GOAT buy trending shoes in bulk on the release date and then sell the shoes for a high price or put the shoes up for bidding. Nasafi believes the reselling business of sneakers has taken some of the experience out of collecting shoes.
"
You had to be willing to camp out and wait for releases to come out… now, it's kind of like if you have a credit card — you just have to bid the highest."
— English teacher Amari Nasafi
"Sneaker culture has become even more commodified with the advent of reselling. It used to be a thing where it wasn't just about how much money you had because you had to be willing to camp out and wait for releases to come out," Nasafi said. "That used to narrow down the people who [were] really into it and who weren't. Now, it's kind of like if you have a credit card — you just have to bid the highest.."
Online stores, however, make purchasing sneakers more accessible to McCaffery. 
"I mostly go online to StockX, GOAT or Fight Club. Since I wear a size 15, I struggle to find cool shoes in my size in stores, so I just go around on sites looking for shoes," McCaffery said.
Although reselling platforms have made some shoes hard to access for a reasonable price, Reddy believes most shoe companies have the right intentions.
"Companies will do a lot of drops, and they'll make sure people who want the shoes can get them, so as long as you're not sleeping on what you want, there's a pretty good opportunity to get shoes," Reddy said.
As access to shoes becomes more convenient through technology, Nasafi believes getting into shoes is more common. 
"[Sneaker culture] was more niche … and now it's gotten to be such a part of the broad mainstream culture that it's diluted a little bit," Nasafi said. 
Nasafi says that it is increasingly difficult for brands and people to create distinctive shoe designs as time goes on.
"So much has already been done with sneakers. It's kind of hard to be original and do something new. I think about this obsession with remakes and remixes of films that have already been done," Nasafi said. "I think we're kind of getting stuck in that with sneakers too. There's only so many colorways we can do."
However, as shoe game influencers come and go, their shoe choices and trends do so with them. Every day, new athletes and celebrities come out with new collaborations and start trends in sneaker collections. 
"Shoes are a big deal within sports, and it's expanding all over multiple sports," McCaffery said. "There are a lot of new people getting their signature shoes, not only in basketball."
Additionally, Reddy believes that sneaker culture will continue to develop. 
"[Sneaker culture] will grow because people are more conscious about their style due to the ever-growing impact of social media," Reddy said. "People are more likely to be exposed to shoes they may like or be intrigued to buy."
Leave a Comment
Donate to West Side Story
Your donation will support the student journalists of West High School. Your contribution will allow us to purchase Scholarship Yearbooks, newsroom equipment and cover our annual website hosting costs.
About the Contributors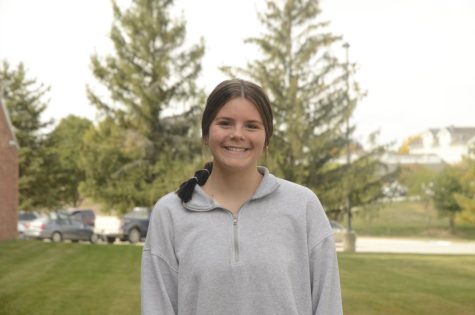 Lily Prochaska, Print Sports Editor
(she/her) Lily Prochaska is a senior and this is her second year on staff. She is the print sports editor this year. She plays volleyball and loves to...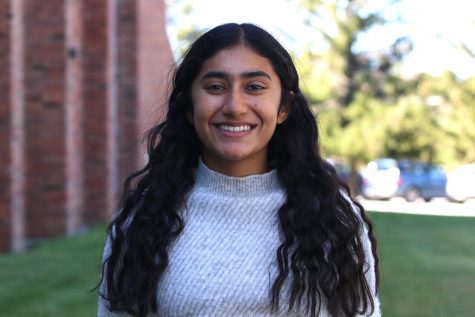 Krisha Kapoor, Print Co-Editor-In-Chief
(she/her) Krisha Kapoor is a Senior at West High. This is her third year on staff, and she is the Print Co-Editor-In-Chief. Outside of the newsroom, you...