A review of my favorite childhood show
Warning: This review contains spoilers for the TV show "Good Luck Charlie", so proceed with caution.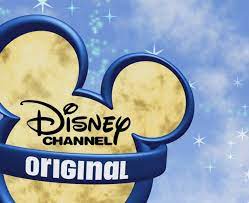 I was hanging out with a friend of mine last week, and her little sister was watching an old Disney channel show that I used to love. I realized how long it's been since I watched one myself, so for the sake of my own nostalgia, I decided to watch the pilot episode of my favorite childhood TV show, and review it eight years later. The show in question was "Good Luck Charlie", a Disney channel sitcom that ran from 2010 to 2014.
"Good Luck Charlie" was a favorite in my house. Everyone in my family, especially my dad and I, loved to watch together. It was good then, and it's still good now. The series is featured around the Duncan family of six, (seven by the last season), and especially the oldest sister Teddy Duncan.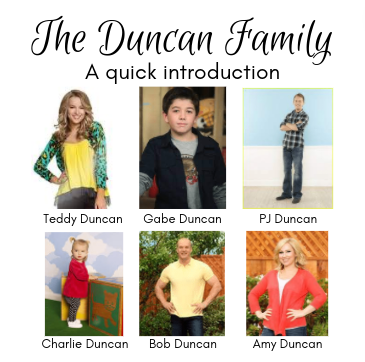 In the pilot, the mother, Amy, is going back to work after her maternity leave for her nine-month-old daughter, Charlie (the title character) ends. She entrusts the rest of her family to take care of Charlie, and Teddy is a little upset about it because she was planning a study date with the cute boy she has a crush on, Spencer. (he cheats on her later, so we don't really like him). She invites him over to her house instead, and the rest of the episode is random things that keep the two of them away from each other, including Bob accidentally tossing Charlie into the air while going down the stairs, and hurting his butt really badly. 
"
It was good then, and it's still good now."
— Deeksha Raghavan '25
Let's start with Teddy. I loved her then, I still love her now. Something I actually only realized during my rewatch was that in this episode, she's supposed to be a freshman like I am. The series covers her four years of high school, meaning that everything that happens to her in the first season is happening to a person that is my age. I honestly can't believe that she was a 15-year-old girl. Also, no one my age actually looks like Spencer (who looked like a senior), so that was another unrealistic plot point.
"
I honestly cant believe that she was a 15-year-old girl."
— Deeksha Raghavan '25
Moving on to my actual favorite character in the show. The forgotten middle child, Gabe Duncan. As the youngest in my family, I don't relate to him at all, but he was always the funniest. I know that everything that happened to him in this episode was supposed to be funny, and I definitely did find it funny when I was 6, but when I watched it this time, I just felt kind of bad for him. I mean, how does your dad not even know your birthday? 
Everyone else in this episode kind of blended together for me. Bob was fine, and I definitely felt bad for him once he hurt himself, and honestly, I didn't even like PJ until later in the show. While I loved this show a lot as a child, I don't believe this first episode really shows how good it was. If I had to give it a rating, I'd probably say 3.5 out of 5 stars. I still recommend you to watch it though, because the entire show is great at balancing out comedy and interesting plot, even several years later, and it's something I wish I could watch again for the first time.