Where is the rainbow?
West High School should provide more opportunities to learn about LGBTQ history and read LGBTQ-centric literature.
Nationally, 1 in 5 LGBTQ students are taught positive representations of LGBTQ people, history or current events at their school, according to GLSEN's 2019 National School Climate Survey. This number will likely decrease as more states pass legislation aimed at erasing LGBTQ people from school curriculums, such as the "Don't Say Gay" bill in Florida that was signed into law March 28. These sentiments exist locally too, demonstrated by the backlash to Tate High School's teaching of the Stonewall riots at the school board meeting April 12. Fortunately, the ICCSD's curriculum ensures that every student will receive some education about LGBTQ history and people during their years of schooling, but there is still progress to be made in the social studies and language arts curriculums.
Representation of LGBTQ identities in schools serves two main purposes. For LGBTQ students, it can improve their ability to learn the curriculum through the connections they make to their own lives, which validates their own experiences and struggles. Additionally, the inclusion of LGBTQ identities in the curriculum is important because education is one of the most effective ways to fight homophobia and transphobia. 
In the social studies curriculum, representation is limited to the LGBTQ rights movements post-Stonewall and the struggles that queer people have faced since then. This unintentionally reinforces the mindset that the existence of LGBTQ identities is a new concept, which can be used to invalidate people's identities. In reality, LGBTQ people have always existed, and teachers should strive to include earlier examples of LGBTQ history in their lessons. 
In American history classes, pre-Stonewall activism movements and the success they achieved are often overlooked. Three years before Stonewall, the Mattachine Society hosted a "sip-in" to demonstrate the discrimination gay patrons faced due to a New York State Liquor Authority policy which viewed homosexuals as disorderly. The event involved declaring they were gay to bartenders before asking to be served, which usually resulted in rejection. The State Liquor Authority denied claims of discrimination at first, but changed their policy after the Commission on Human Rights got involved. Another important event was the first Supreme Court case dealing with homosexuality in 1958, One, Inc. v. Olesen. The verdict was the gay magazine One did not violate obscenity laws by covering homosexuality. There are many other events leading up to Stonewall, such as those included in the infographic below, that teachers could incorporate in their lessons to represent a more complete version of LGBTQ history in America.
There is also a wide variety of non-American LGBTQ history that can be taught in classrooms. Homosexual relationships were considered normal in Ancient Greece, Rome, pre-Meiji Japan, some Chinese dynasties and the Zande people of the Congo. While there are few places where binary transgender people were normalized, third genders have existed around the world such as the Hijra of India, and archeologists have been able to identify some skeletons as transgender due to gendered burial practices of some cultures.
LGBTQ representation is also essential in the language arts curriculum. One way the district can increase representation is the inclusion of books with LGBTQ representation into the required reading list. Although "The 57th Bus," is a good start, the school district needs to continue making the required reading list more varied in authors' identities and the experiences portrayed. The school should also provide students with the opportunity to read and discuss works that aren't in the required reading list. This could be done through the creation of a year-long or trimester-long class similar to African American Literature, which could focus on works by LGBTQ authors.
While the school district has come a long way in terms of LGBTQ representation, the WSS Editorial Board believes there is still progress that needs to be made. There should be more LGBTQ history included in the social studies curriculum, and there should be more opportunities provided for students to read LGBTQ-themed literature.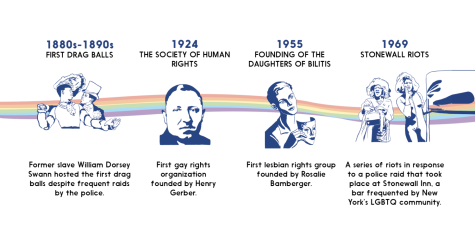 Leave a Comment
Donate to West Side Story
Your donation will support the student journalists of West High School. Your contribution will allow us to purchase Scholarship Yearbooks, newsroom equipment and cover our annual website hosting costs.
About the Contributor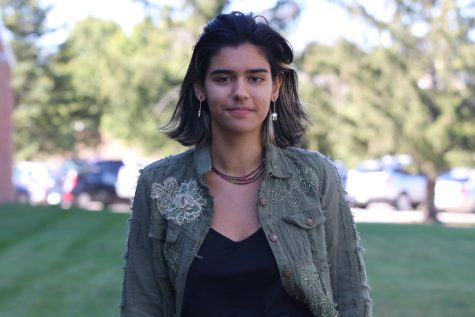 Sila Duran, Print Assistant Design Editor
(she/her) Sila Duran is a senior at West and it's her third year on staff. Sila is the Print Assistant Design Editor. You can typically find Sila at art...