The route to recovery
Senior Ahmed Haroon was faced with an unimaginable challenge many people will never have to face, and it all came before his senior season of playing football.
For many people, senior year is usually a time that most soon-to-be high school graduates look forward to. Aside from the stress of college applications and figuring out where you may end up at the end of the year, a lot of high schoolers look forward to their senior year. The final hurrah after 12 long years of school.
The last year of high school is usually met with easy classes, fun activities, open periods and playing in your last season of high school sports. Getting to stand up on senior night with all of your teammates you have played with since those early days of freshman year sports is something that all student-athletes look forward to.
For Senior Ahmed Haroon, he was unsure if he would get that chance.
Right before the Fourth of July this past summer, Haroon and some friends were out celebrating like many teenagers do, by lighting off fireworks. Haroon thought he had time to throw the firework, with most fireworks taking a few seconds to explode, but as soon as his friend lit it, the firework went off in his hand before he could have time to throw it.
" It was just a loud bang and I could not see but I didn't think of anything. I didn't think I was hurt. I thought okay, it blew up," said Haroon.
When he looked down and saw a pool of blood and 3 of the fingers on his right hand were not there, his world went quiet.
The friends he was with that night rushed him to the hospital.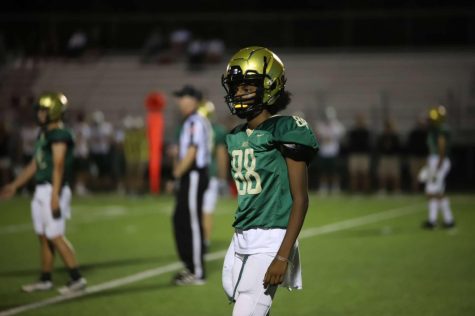 "I didn't think it was real, I thought it was a dream," Haroon said while explaining his arrival at the hospital.
When the doctors in the emergency room at the University of Iowa Hospitals and Clinics rushed him into surgery, it all suddenly felt real. Many hours later, he finally woke up in a bed at the Stead Family Children's Hospital.
"When I first woke up from surgery, I was in a lot of pain, started screaming and yelling and a bunch of nurses came in. But my arm was wrapped up super tight and I couldn't see anything," Haroon said.
"
I didn't see anything. I didn't see what happened to my arm until two weeks after surgery."
— Ahmed Haroon
He had lost parts of his thumb, middle finger and pointer finger. In a flash, his life was immediately changed and what was just a hang-out with some friends in the summer turned into a life-altering event.
There was one instantaneous thought that went through his mind after the firework exploded. What about football?
"I thought about football right away, people were texting in the football group chat and I was just like, I just messed up my hand. There goes my senior football season," said Haroon.
High school sports are where some of the most pivotal moments of your high school career happen. Whether it's long bus rides to away games or practice every day after school. High school athletes have a bond to their sport and their team like no other.
Haroon stumbled into his sport unintentionally when he couldn't get a ride to school.
His sophomore year his mom could not give him a ride to school and he didn't live far enough for buses. He had two options; either walk or find a ride. He found a ride from his friend Carter Freidhof '23. But there was one condition: Freidhof went to school early for football lifting.
"I was like Carter, yo. He was like I have lifting, so I started going to lifting, and that's what made me start." Haroon said.
From needing a ride to school to finding one of his biggest passions in life, Haroon knew that football was something he never wanted to let go of.
"I like the atmosphere. But I never was in a sport, it was the first sport I did. […] I like the routine and the family and I enjoy going to practice." Haroon stated.
His love for the sport only grew stronger as he went through his high school career. When he got injured, he thought that he was done with football and would have to hang up his helmet, abruptly stopping his very young career as an athlete. After the injury, he couldn't be cleared to play while his hand was healing. Not only was it healing but Haroon was also trying to navigate the newfound challenges that came with being an amputee. He needed to learn how to write with his left hand and do everything he once knew how to do differently.
The biggest challenge for him was not being able to be out on Trojan Field and wondering if he would ever be able to be under those bright Friday night lights again. Just because he couldn't be out there it didn't mean he wasn't part of the team. He was on the sidelines watching the rest of his team play.
"I hated being on the sidelines. I don't like watching football. I personally like playing, that's the only reason I really do it. But when I was injured I was watching practice and stuff, I would barely attend. I tried coaching but I didn't know what to say," Haroon explained.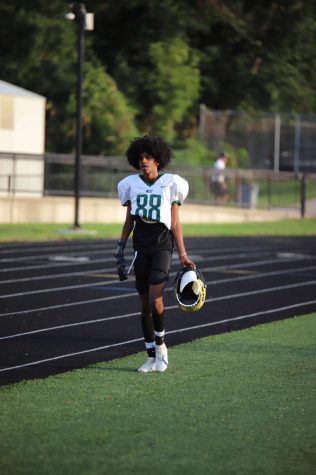 The only thing that eased his mind was the thought of him being cleared to play in the future. He sat and watched through the rest of July and into August, wondering if he would ever pick up a football again. He even contemplated quitting football and running cross country if he didn't get cleared, but on the first day of school, everything changed for him.
"So when he (Haroon's doctor) told me I could play was just like, I was definitely I was so happy and I like I went the whole day and I didn't tell anybody cause I wanted this to be a surprise," said Haroon. "I went to Sheila and I just showed her the paper and she was like you can finally play. Hartwig, he was like, "Oh, you're back now.'"
He didn't tell anybody until he showed up at practice with his pads on and a protective cast over his hand, because it was still healing. After the tragedy that happened a few months prior, Haroon was finally able to play with all of his teammates during his senior year. Something he looked forward to doing since those early days of football as an underclassman.
It wasn't an easy road to get there and he did it with a lot of help. Sheila Stiles, the athletic trainer at West, Garrett Hartwig the head football coach and Brendon Panther were huge sources of support for Haroon while he was recovering, and adults he could lean on within the school for support.
"Sheila, Panther (Brendon Panther) and Hartwig have helped me so much. They checked in on me as soon as I found out I was injured." Haroon said. "Sheila actually brought me brownies to my house and it was just amazing and Panther brought me a book. I just loved all the support from them."
Haroon still leans on them for support because his recovery process is ongoing.

"
To this day Sheila will still like asks me if I am ok mentally, physically, emotionally and everything. She always wraps (his hand) me before practice. I always have that time to talk to her."
— Ahmed Haroon '23
Not only did Haroon have coaches and trainers in his corner, but he also had teammates.
"Everybody (the football team) was just so supportive and said to reach out if I ever need anything," Haroon said.
His teammate and friend Davontae Morris '23 were one of his biggest supporters during this time. Haroon hadn't felt the gravity of what happened to him and tried to bottle everything up that was frustrating inside of him, from learning how to write with his left hand, to play a different position in football.
"Eventually Davontae texted and he was like hey like if it's okay to cry and to be mad about this, something life-changing just happened and at that point, I just broke down," Haroon explained.
"
I treat him the same that I always have. I mean, there are a lot of people who play in the NFL with one hand. He is still a great teammate and friend."
— Davontae Morris '23
The road to recovery and the challenges he faces while learning to navigate this new way of life is something many people would never imagine happening to them. But Ahmed Haroon is working hard, on and off the football field to lead a normal life and he couldn't have done it without everyone in his corner.
"I just say as long as you believe in yourself, then other people will also believe in you and you'll be able to do it," Haroon said.
Leave a Comment
Donate to West Side Story
Your donation will support the student journalists of West High School. Your contribution will allow us to purchase Scholarship Yearbooks, newsroom equipment and cover our annual website hosting costs.
About the Contributors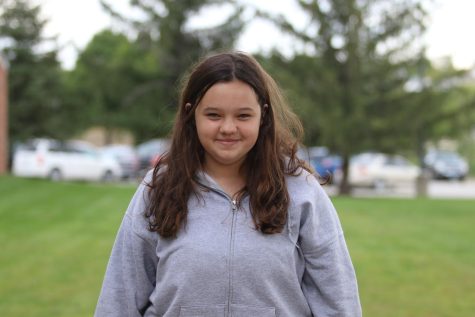 Zoe Smith, Sports Editor
(she/her) Zoe Smith is entering her second year on staff. She is a junior at West High and is super excited to be this year's sports editor. When she is...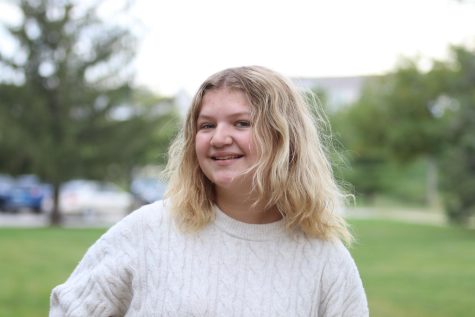 Isabella Tisdale, Feature Editor, Visual Editor
(she/her) Isabella Tisdale is a junior at West and is excited for her second year on staff! In her free time, she participates in varsity show choir and...