The Mohamed effect
Mohamed Mohamed's course to West High, and the people he's impacted along the way.
Some people walk into a room and instantly fill it with joy and kindness just by being there. Mohamed Mohamed, a secondary supervisory paraeducator, is one of those people.
Mohamed has spent nearly nine years working in the district from Wickham Elementary to Northwest Junior High, and finally, to West. Though he's worked at multiple different schools, one remains a clear favorite. "Wickham." Mohamed said."I love Wickham, I love it." Throughout his journey between these three schools, he's been with some students nearly every step of their primary and secondary schooling journey. 
Mohamed's full staff title is Secondary Supervisory Paraeducator, a job he's held for about 2 years here at West. That job entails monitoring hallways, the lunchroom, and athletic events. However, he also helps students with their math work in SPACE, which stands for Student Prevention, Access, Connection and Engagement. Formerly the SAC, SPACE is an area where students can process emotions, stress, and open connections to teachers and staff that can assist them if necessary. Mohamed wants students to know that they could come to SPACE with a pass from a teacher, and could then get help with any math problems they needed. He also shared some advice for students, telling students to be careful and study for their classes to help prepare them for success in the future.
 Working with students in math is something Mohamed genuinely enjoys.
"I love helping people in math because I love math," he said. 
Before working here in the Iowa City School District, Mohamed worked as a teacher in Saudi Arabia. Mohamed taught math at Imam Abdulrahman Bin Faisal University, previously known as the University of Dammam, for more than 25 years in Saudi Arabia. He has both his bachelor's and master's degrees in math from the University of Khartoum in Sudan. Mohamed first became interested in math because of his father. He explained that his father loved math and worked in engineering, and because of that he and his siblings all came to love math.
When it comes to the teaching aspect, however, there is a slightly different origin story. 
"My father is an engineer, but many kids would come to my house to study their math," explained Mohamed. "Also, I have one degree for how to teach." 
When asked about what else he enjoys doing outside of his job, Mohamed paused.
"Only soccer," He laughed and continued. "My life is soccer and mathematics." 
He's racked up 16 years playing the sport and has had the injuries to prove it, requiring two surgeries on his knee. On the field, Mohamed plays third back.
"Defense is four, there's one right, one left, and two in the middle. I'm the last one. We call it third back. I am always keeping the goal safe," said Mohamed.
When he's not playing soccer, Mohamed enjoys watching soccer games played throughout the world.
"I am always waiting for Saturday and Sunday so I can watch the soccer games around the world," Mohamed said, mentioning that Barcelona and Manchester City were some of his favorite teams to watch. 
One of Mohamed's favorite things about the sport involves the coach. When the coach knows the other team's playing style, they can alter their own plays and create a good plan according to that. Mohamed loves how this can lead to good passing and technical skills.
"
I love helping people in math because I love math."
— Mohamed Mohamed
Briar Martin, '24, went to Wickham Elementary at the same time Mohamed worked there. Martin shared memory of Mohamed from those days.
"In elementary school, he worked [as a lunch monitor]. He would always come to our table, and he would always wear a black beanie…My friends and I would steal his beanie, we'd hide it from him and he would find it," Martin said.  "He always had a huge smile on his face, and he still does, I've never seen him without a smile on his face."
Martin still interacts with Mohamed today.
"I didn't think he would even remember me but he says, 'Oh, Briar,' with a smile. It makes me happy, it makes me smile because he's so sweet," said Martin.
Kristin Brack, the SPACE coordinator at West, has known Mohamed for the last two years and has nothing but kind words to share about the paraeducator.
"I have never really met somebody that will just drop what they're doing to help out. Any staff member, teacher, student, [that needs help], he will stop whatever he's doing to help out and I think that that is so amazing and so kind and selfless," said Brack.
Brack also touched upon Mohamed's relationship with SPACE students that he helps with math.
"It's been so nice to see the students that got referred to him last year, they come in on their own this year, just asking him for the help. They don't have to go through me at all. They're comfortable enough to now have that relationship with him where they're asking him, just like 'Hey, can I work with you before school after school or during learning support'," Brack said.
"
So many people say like, 'Well, that's not my job, that's not my job,' and he does things that are not his job and he does them with kindness and a smile and with excellence every single day."
— Kristin Brack
Brack greatly enjoys working with someone like Mohamed, who continually exceeds what he is required to do to help promote a positive environment at West.
"He goes above and beyond and he does just about everything. Many people say, 'Well, that's not my job, that's not my job,' and he does things that are not his job and he does them with kindness and a smile and with excellence every single day. So that is just fantastic. It makes me very proud to work with him." said Brack.
Mohamed has left a lasting impact on many staff and students at the schools he has gone to, and they have left an impression on him as well. He's known some seniors since they were little, running around the playground and messing around in the lunchroom.
"I feel like [these are] my kids," Mohamed said about this year's graduating class. "I feel like [these are] my kids, actually."
View Comments (1)
Donate to West Side Story
Your donation will support the student journalists of West High School. Your contribution will allow us to purchase Scholarship Yearbooks, newsroom equipment and cover our annual website hosting costs.
About the Contributors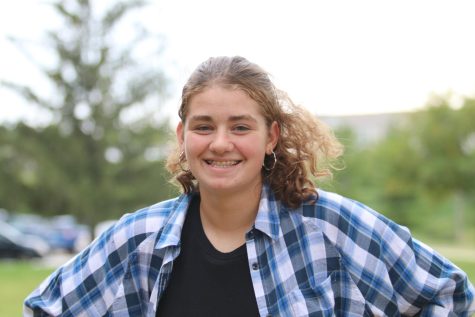 Vera Tanas, Artist, Reporter
(she/her) Vera Tanas is a sophomore at West High. She is a reporter and this is her first year on staff. Vera enjoys playing soccer, riding her bike, and...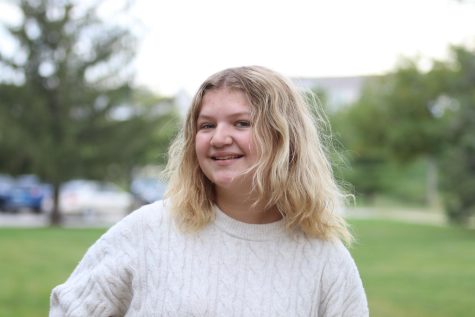 Isabella Tisdale, Feature Editor, Visual Editor
(she/her) Isabella Tisdale is a junior at West and is excited for her second year on staff! In her free time, she participates in varsity show choir and...