Coach Harper
PE and health teacher Demetrius Harper finds a home at West while continuing his passion for coaching.
On Friday nights, the freshman football team gears up for their game, running routes and trading passes across the field. Demetrius Harper stands close by, calling out tips and instructions to his athletes. Although new to West this year as a PE and health teacher, Harper has been coaching since he graduated college.
Harper's passion for coaching stems from his adoptive father, Kenyon Murray, who he met as his basketball coach during his freshman year of high school at Cedar Rapids Prairie. No stranger to the world of sports, Murray played basketball at the University of Iowa and is the father of twins Keegan and Kris, who both play basketball at Iowa with Keegan going on to play professionally this year.
"Being able to just have somebody that took me under their wing like [Kenyon] did, I think it definitely sparked the passion," Harper said. "[He] put a light on how not everyone's gonna have a great situation, but if you can help someone, then help them out. Just thinking about that made me want to go into coaching."
Throughout his years in high school, Murray would take on more roles in Harper's life, as a teacher, mentor and eventually dad. The first time they met was at a basketball meeting for incoming freshmen.
"One of the things that I noticed about him is that he didn't look me in the eye when we first met," Murray said of the encounter.
"Then [Kenyon] stopped me mid-sentence and was like, 'Hey, when you're talking to someone, [have] a firm handshake and then make eye contact [as] a sign of respect,'" Harper said. "Right away, it was a teaching moment."
Murray saw the moment as an opportunity to teach Harper the importance of confidence.
"I think a lot of times when people don't look [into your] eye, [it's] sometimes a sign of lack of confidence or they're not really sure of themselves in those moments," Murray said. "At that point, [Demetrius] hadn't had very many Black coaches that he played for, so for me, it was just that moment to be able to teach him [to be] self-assured."
To Harper, meeting Murray was a wake-up call.
"I think that day I had spent like two class periods in the office because I'd gotten in trouble," Harper said. "[Kenyon] told me that if I'm going to be an athlete, I can't be spending class periods in the office. Someone had called me out and told me that I can't continue to act like an eighth-grader anymore. I gotta grow up at some point. And so it just sank in and then I just ran with it."
After the first basketball practice, Harper's athletic potential immediately stood out to Murray.
"I came home and said to my wife, 'Man, I got this kid, Demetrius. He's super athletic, really raw, doesn't really know how to play the game, but he has tons of potential,'" Murray said. "There are a lot of kids that fall through the cracks who have a chance to really be special in a lot of different areas. I saw that potential in him."
Harper found Murray's guidance led them to a deeper relationship that he hadn't experienced before.
"[Kenyon] saw something in me that I didn't see, and he knew that I didn't have the best home life, coming from a single mom who I didn't have the best relationship with," Harper said. "He understood where I was coming from. I think he took it upon himself to be a mentor. And then we pretty much went from there."
During Harper's first year in high school, Murray took on a more active role in his life.
"I just looked [up to] him as a coach my whole freshman year," Harper said. "But, he would always give me rides home, pick me up for practice, take me to games and stuff like that. And then he actually bought me my first pair of basketball shoes."
Harper and Murray remained close throughout his first couple of years of high school.
"Once he moved into high school as a sophomore, his family was a family that [my family] really connected to," Murray said. "[Demetrius] comes from a very humble background, so one of the things that we tried to do was help him and his mom and his brothers make sure that they had the necessities. We stayed close, and we helped out whenever we could."
During his junior year, Harper's younger brother, Kamel, was diagnosed with cancer. According to Murray, this event made the families grow even closer, and they started to float around the idea of Harper moving in with Murray and his wife, Michelle.
"Through that time, with Kamel getting sick, we really got close. We noticed that when Demetrius was spending a lot of time [at our house], he was performing at a higher level whether it was in the classroom, on a football field or a track," Murray said. "That's really when we kind of started to think maybe it'd be a good idea for him to move in."

"
They always treated me as if I was one of their own. So [I] was like alright, might as well just move in at this point.
— Demetrius Harper
At the time, Harper was in the midst of his junior year track and field season at Prairie. That spring, for the nights leading up to big meets such as the Drake Relays and state, he had already been staying over at the Murrays' house to get good meals and rest.
"I still stayed at their house the two days before state," Harper said. "And finally one day Michelle texted me, 'What do you think about moving in with us?' I told her I'd be interested and they called my mom, and three days later, I was living in their house."
By the summer after that school year, Harper was officially adopted by Kenyon and Michelle.
"They always treated me as if I was one of their own. So [I] was like, 'Alright, might as well just move in at this point,'" Harper said.
Before and after the official adoption, sports were an ever-present connector between Harper and the three Murray kids. Twins Keegan and Kris are four years younger than Harper, and younger sister McKenna is eight years younger.
"[The kids] knew that I was gonna be around for a while," Harper said. "We always spent time together, whether it was going outside and playing catch with the baseball or football, or them wanting to wear my jerseys on game day."
According to Murray, the family and stability aspects of the home, as well as growing closer with the Murray family, helped Harper mature as a person.
"Seeing how we interacted with each other every day — myself, Michelle, Kris and Keegan and McKenna — we really embraced him," Murray said. "I think he felt safe, which allowed him to grow and mature in that aspect."

"
Growing up having a coach that believed in me makes me want to be a coach that believes in my athletes.
— Demetrius Harper
After his high school graduation, Harper went on to play collegiate football at Iowa Western Community College and Coe College where he was a standout athlete, breaking several school records and coming close to breaking an all-time leading record. Following graduation, Harper coached football and track for a couple of years at Cedar Rapids Washington before coming to West. Murray believes that one reason Harper chose to coach was due to his desire to build connections with his athletes.
"I think one of the driving things for him becoming a coach was he felt he didn't have all the best coaches growing up. Coaches take on a different role with athletes, where sometimes we become pseudo-parents," Murray said. "I think he felt like he didn't have a lot of coaches like that. So he always wanted to be a coach that he felt someone like him deserved."
Harper finds his passion for coaching stemmed from his and Murray's relationship.
"I think just growing up having a coach that believed in me makes me want to be a coach that believes in my athletes," Harper said. "I don't want a kid to feel like I'm not listening to them."
Murray shares the same sentiment.
"He definitely coaches from a side of compassion," Murray said. "He looks at his athletes the same way I look at him, like, you got all this potential. Let's try and harness [it], and let's try and get you moving in the right direction."
Harper has passed on this guidance in the form of how he coaches his athletes today.
"The way that I coach is that I'm very intense, but [I] also want to make sure that I'm telling the kids what they're doing right," Harper said. "I don't want to harp on all the negatives. If you do something bad, I'm going to try and find a positive in that."
Murray believes Harper's story is one that many can relate to.
"I think his journey is one that a lot of people can look at and have hope because most people probably know someone like Demetrius, someone young and gifted who just needed a little bit of guidance," Murray said.
Leave a Comment
Donate to West Side Story
Your donation will support the student journalists of West High School. Your contribution will allow us to purchase Scholarship Yearbooks, newsroom equipment and cover our annual website hosting costs.
About the Contributors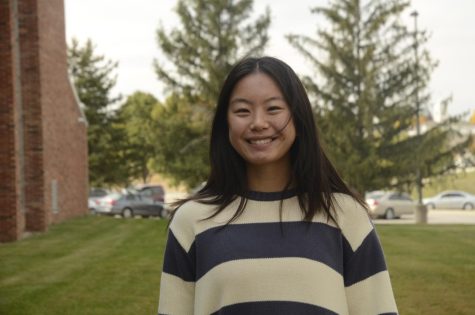 Heidi Du, Print Copy Editor
(she/her) Heidi Du is a senior and this is her third year on staff and second year as copy editor of the newsmagazine. Outside of the newsroom, she can...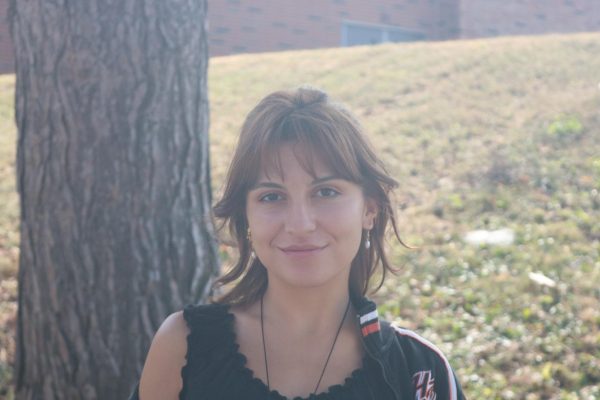 Defne Bayman, Communications Coordinator, Artist, Reporter and Photographer
(they/she) Defne Bayman is a senior this year, and has been on Print for two years and joined Web this year. They are the communications manager for all...