Coach Hartwig named head football coach
The West High Football Team, and Athletic Director Scott Kibby, decided to continue with Garrett Hartwig as the Head Football Coach. Hartwig served as the interim head coach in the 2014 season and led the Trojans to a 7-5 record and a berth in the Playoffs, where they beat Ottumwa 28-0 and Linn Mar 38-34, before losing in the quarterfinals 19-44 to Cedar Rapids Washington. "It was exciting [to remove the interim label]." Hartwig said, "I feel more prepared, having the opportunity to coach with a year of experience under my belt, and I look forward to moving the program in the right direction."
Hartwig served as the defensive coordinator under previous head coach Brian Sauser, before moving up to the Head Coaching job. "Coach Sauser is a good coach. He's a very successful coach, I learned a lot from him." Hartwig said, "Mainly about being able to challenge kids to work very hard, and learning the value of preparation for games."

Hang on for a minute...we're trying to find some more stories you might like.
About the Contributors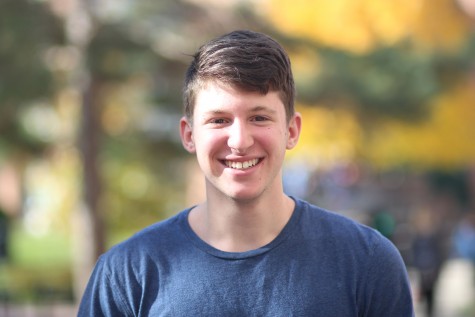 Aaron Carter, Writer and Sports Editor
Aaron is a senior at West High School. He has been on the West Side Story staff for three years now, all as sports editor. After playing basketball and...