Girls
New coach, new players and a new season. The Girl's basketball team is back for another season and practice officially started November 7th. After BJ Mayer stepped down from his head coaching position to fill the position of Athletic Director at West, Nate Frese, his assistant coach stepped up to fill the head coaching position for the first time in the 2022-2023 season. Not only is there a new head coach on the sidelines for this season, but there are new players as well. 
 Roster
Losing a few pivotal seniors last year, Emma Ingersoll-Weng and Avery Vest, West basketball has to learn how to fill those gaps in their team. "We will need people to be leaders by example as Avery was," Frese explained. "We will need some older players to fill that leadership role."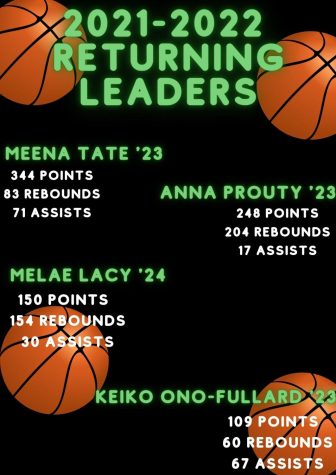 Ingersoll-Weng suffered two ACL tears in her career as a Trojan and while she was on the bench with injuries, the team learned how to play with her not on the court. "We adapted without Emma when she was injured, so we know what we are capable of," Frese said. 
 While both Ingersoll-Weng and Vest were a vital part of the team, the girls know they can be successful and adapt quickly to the new roster without their names. 
Leadership
With new players stepping in to fill the shoes of those seniors, the players' shoes are not the only ones being filled. Head coach Nate Frese is also in his debut year as a coach. Dartmouth women's basketball commit Meena Tate '23 explained her excitement about Frese stepping up into the head coaching position. "Frese is a smart human. He's a very analytical coach. He's a good coach. I think his ideas are really good."
Frese is not planning on making any colossal changes to the team but he says there are a few small changes he will make to make things run smoother. "There are few small things about like our offense that I think will make it easier for the players. So I want to put in a couple of more like guidelines that they can follow and a little bit more structure so that they don't have to sort of get gridlock and stop and worry about am I making the right cut? Should I be cutting here or whatever." Frese explained. 
But the little changes aren't only on the court. "I'd like to get a little bit more input from the players regarding a better pregame warmup and a better use of our time, I guess and how we do some things at practice." said Frese.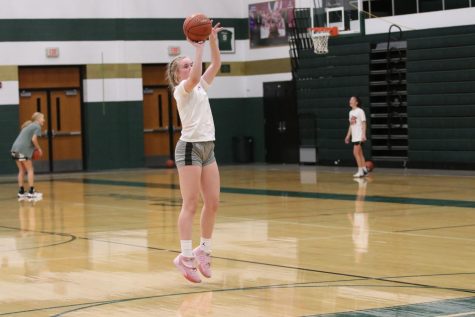 There are a few more changes to the bench, there will be a new female assistant coach, Corinne Sheffield will be assisting with the girls this season.
"
I am excited to have a female perspective on the bench. Because whenever we would talk too much or you might have a perspective that the other coaches never have, and another person like that on the staff is going to be so helpful"
— Meena Tate '23
Goals
With a brand new year, there are also always new leaders on the team, "There isn't, at least to my knowledge, a 'you have to just wait your turn attitude.'" said Frese. "That's not the way West basketball has ever run." 
"There are a couple of these seniors now that they've been playing varsity since they were in ninth grade. And just think like, well, what if that what if some senior would have told them that or like said like, you don't belong here because you're in ninth grade? So that has not happened." said Frese.
In preparing for the incoming season, West has been preparing since summer, which started in the form of summer workouts and lifts. "In the fall, we play a fall league for six weeks and we just added a skill session on Sunday nights," Frese said. "We have several younger players that go to all Iowa attack workouts on Monday, and Thursday nights. Its just finished up last week. So I know they're doing a little bit of basketball outside".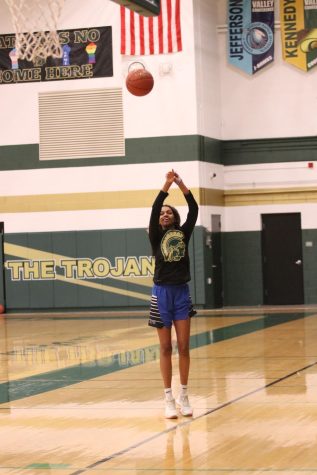 With new coaches, leaders and preparations since June in place. West basketball is ready for another successful season and hoping for another run at state, since their last trip to Wells in the 2020-2021 season.