A fatal balancing act: New power adds pressure to stressed college athletes
The passage of Name, Image and Likeness policy could bring unforeseen negative impacts to the already declining mental health of student athletes.
Student-athletes are tasked with managing a complex and demanding schedule: balancing practices, class work, and physical therapy, along with maintaining their sleep, fitness, and diet. We see them almost as superhuman machines, pushing the limits in all aspects of their lives. However, when student-athletes feel they are falling short of expectations and are unable to maintain the nearly impossible balance of all of their responsibilities, anxiety, depression, and other mental health-related problems take root.  
Before June 2021, athletes did not have the pressure of being the manager of their personal brand. However, with the passing of the Name, Image and Likeness (NIL) policy, the added stress of needing to create revenue off their athletic performance and image, could push student-athletes to the breaking point, with no safety net in place to catch them.
While mental health has always been an overlooked issue in America-with many pre-existing stigmas, COVID-19 and the consequences of the pandemic have brought to light the drastic need to address the mental health crisis in America, specifically in the student-athlete population.

A study collecting data over a nine-year period from 2003-2012 found that there were thirty-five suicides reported in the National Collegiate Athletic Association during that time period – on average there were less than four suicides reported annually. This year, however, there have already been six suicides reported within the NCAA. With the 2022 sports season ending, student-athlete suicide rates have surpassed the annual median. Many involved are worried the rapid spike in suicides will continue to trend upward.
While about 30% of student-athletes report experiencing depression, mental exhaustion, and much more, only one-third of those who report such feelings seek professional help. The stigma around reaching out to psychologists or therapists exacerbates the student-athlete mental health crisis. Therefore, it is a working point for sports psychologists like Dr. Patricia Espe-Pfiefer, Director of Sport Psychology and Student-Athlete Mental Health Resources for the University of Iowa. 

"What our sports psychology and mental health division is doing is we're finding ways to better advocate for student-athletes. To let them understand what services are available so that they feel more comfortable to seek out the services," Espe-Pfiefer said, "We are trying to broaden the scope of having mental health providers that would be familiar with different groups of students."
Her team and similar groups at other Division 1 universities around the U.S. have sought out ways to make their resources for athletes more approachable. This change is especially necessary in the wake of the new NIL policy that contributes additional stress to student-athletes' already overwhelming workload.

After a decades-long battle, the Name, Image, and Likeness policy was passed by the NCAA in the summer of 2021. This change means that while student-athletes must adhere to state and university laws that might still apply to them, they can now directly benefit from personal brand deals and image.
Theoretically, this allows athletes to gain revenue while in college, which is important, especially to those in sports that do not have a professional league to compete in for their sport post-graduation. However, the new pressure of having to manage and uphold their image for monetary purposes could very well exacerbate the growing mental health crisis among student-athletes.  

Kimya Massey, the Senior Associate Athletic Director, Student-Athlete Development and Chief Diversity Officer for Athletics at Oregon State University, cited how the introduction of NIL needs to be approached with caution. "Seeing NIL opportunities potentially diminish due to lack of playing time, or other student-athletes getting better NIL opportunities, for example, could be disheartening for student-athletes, and lead to increased mental health concerns," Massey said in a panel last summer discussing the passage of NIL.
While situations like a decrease in playing time or injury in a sport previously would have been minor setbacks to student-athletes, with the risk of monetary loss attached to these realities, the effects now could be devastating to struggling student athletes' mental health. 
Along with managing their image to attract brand deals, student-athletes who have lobbied for policies that allow them to get monetary gain from their college athletic career will now have to manage finances and contracts of said deals. This is a task many are not prepared for.
"
"I would think that most college students do not know how to manage finances and those responsibilities and pressures at that level either. So I think NIL definitely is going to be an added stressor" "
— Dr. Espe-Pfiefer
As brand deals have reached sums greater than one million dollars, many athletes are not financially literate enough to manage their newly earned wealth and could fall victim to exploitation by brands or even tax implications with new earnings, if not given guidance on money management. 
With student-athletes now able to profit off of their names and public images, it is even more essential that universities around the country prepare for increased demand for mental health resources by making them more approachable and accessible.
It's clear the current stigmas around seeking mental health treatment have had an influence on college athletes, and mental health resources provided have not been able to handle the aftermath of the isolation the pandemic brought.
"
"I would think that most college students do not know how to manage finances and those responsibilities and pressures at that level either. So I think NIL definitely is going to be an added stressor""
— Paige Albright
Leave a Comment
Donate to West Side Story
Your donation will support the student journalists of West High School. Your contribution will allow us to purchase Scholarship Yearbooks, newsroom equipment and cover our annual website hosting costs.
About the Contributor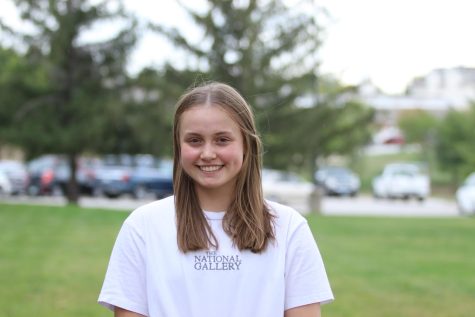 Paige Albright, Managing Co-Editor, Podcast Editor
(she/her) She is a senior this year, and she is also the Co-Managing Editor and Podcast Editor for web this year. In her free time, you can find her at...