Gym Rats
The West High community shares their journeys within the gym and how the gym has shaped their lives.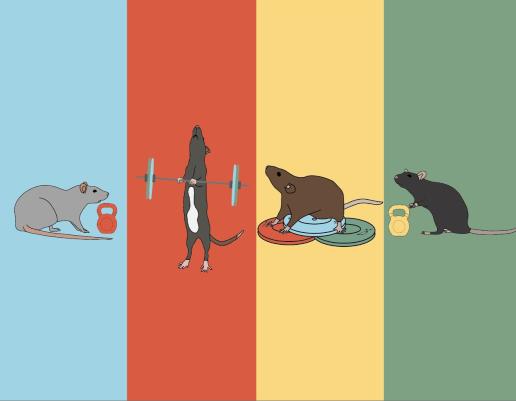 What do you think of when you hear the word 'gym'? Maybe you think of a stack of dumbbells and a row of treadmills or pictures of muscular men hogging the racks. However, to many students and teachers at West, the gym feels more like a second home.
The pandemic provided an opportunity for many to try something different. Swimmer Hans Rouwenhorst '25 stepped into the gym during quarantine and hasn't left since.
"[Lifting was] a fun way to get exercise in quarantine; I wanted to stay fit. I found out I really liked the environment, the culture, and I just pursued it from there," Rouwenhorst said.
Mohana Sunkara '23 also began her journey during quarantine.
"I started during COVID because I had the time. If I don't work out at home, I go to the gym every day with my dad," Sunkara said.
For some, the West weight room fostered a passion for the gym. This was the case for varsity tennis player Junze Sun '25.
"[The tennis team] invited me to come lift with them in the mornings. It was a good experience, and I got closer to the team," Sun said.
Ben Barker '24, like Sun, started lifting due to sports in freshmen year.
"[Going to the gym] started with performance PE, basically just going in for sports and stuff. And then during the summer I went on my own just to get some more," said Barker.
English teacher Amari Nasafi, a former professional bodybuilder and 2019 International Pro Elite Men's Physique champion, began his career after finding that the gym was an outlet for his everyday frustrations.
"I got into it kind of late, I was about 26. I had experience with weights when I was a kid, but never did anything consistent [until] 2008," Nasafi said. "I was always a big reader and liked intellectual things, but one frustrating thing … is sometimes there's not any tangible product. There's no 'I put in this input, and I got this output.'"
In the gym, Nasafi is able to see a visible result. While a stronger and healthier body is beneficial, Nasafi has found that his mental health has also improved since starting to go to the gym.
"It's been great for mental health. [There have] been some things that I've learned from the gym that I've transferred to other areas of my life about discipline, consistency and patience. [The gym creates] a healthy level of routine in your life," Nasafi said.

With consistency at the gym comes character building. Another varsity tennis player, Jonathan Fan '23, began going to the gym with hopes of becoming stronger. He ended up seeing more than just physical results.
"One aspect is related to confidence, being able to see muscle building and also being able to lift more weight," Fan said. "The competence [of being able to lift heavier] gives you a confidence boost."
Rouwenhorst has also seen his personality change because of his gym experience.
"It helped me mature in a lot of different ways," Rouwenhorst said. "I've learned a lot of valuable life lessons from [going to the gym], and it's something in terms of a whole character switch. You get out of your comfort zone, you start pushing yourself when you go through something hard."
The environment of the gym plays a big role in determining one's experience. Jason Moore, the general manager at Performance Health and Fitness in Coralville, ensures an inclusive environment at the gym he oversees.
"We have a very diverse group of people who exercise here, from athletes to bodybuilders to elderly people with walkers. We have some handicapped people that come in, men, women, all ages, you name it," Moore said. "The nice thing is they all work out together. We make sure that we have a little bit of everything for everyone. That way, they feel welcome."
Barker feels like the gym is a fresh start for everyone.
"[The gym] is just to let go of all the stress and just focus on the gym. All I have to do is work hard. It's hard to do that but it's pretty simple. Work hard and you'll get better, it doesn't matter who you are. You'll always make progress no matter what," said Barker.
Sunkara finds that going to a familiar location makes working out more enjoyable.
"Everyone knows each other [and] talks to each other even if they're much older. Whenever I go, I always see at least someone talking to each other. It makes me want to be there," Sunkara said.
Similarly, Nasafi feels like the gym should be a safe place for everyone.
"I feel at home, where I can go to get a release and where I get a lot of joy out of it," Nasafi said. "I try to tell people who are just trying to get started that there will come a time where it becomes pleasurable and almost like a healthy addiction."
However, what begins as a "healthy addiction" can sometimes go downhill when people are faced with the toxic side of gym culture.
The world of bodybuilding contains many expectations for physique, often unachievable through natural means. These expectations made Nasafi initially hesitant about getting into bodybuilding.
"Two people started to say to me in the gym, 'Hey, have you ever thought about competing?' I had a lot of qualms [about competing]," Nasafi said. "In my preconception about bodybuilding culture, I felt like the only way you can compete is if you're on gear enhanced or on steroids."
Steroids drive many of the bodybuilding images displayed on social media
"[Gym] TikTok has a lot of influencers and various bodybuilders on substances like steroids, but say they're not. It creates a picture that it is possible for the regular human to achieve that type of body," Fan said.
Additionally, food and eating habits contribute to the toxic culture when bodybuilding or attending the gym. Eating techniques, such as bulking and cutting, often become a habit for some. With hopes of turning fat into muscle, some bodybuilders/lifters will "bulk" with a high-calorie intake, then "cut" by not consuming large amounts of food. The 2021 Canadian Study of Adolescent Health Behaviors found that men and women who participate in bulking and cutting are more likely to have eating disorders and muscle dysmorphia.
Nasafi has seen this trend's effects firsthand.
"Consistently dieting for shows can negatively affect [competitors'] health, and I've seen that with both men and women. Dieting so much and so frequently [can lead to] losing your hair," Nasafi said. "Psychologically, [people] start to see the way [they] are on stage, which is not realistic to maintain. [They] get really attached to that image and then try to maintain [the physique] all year round, which can become super unhealthy."
Despite the negative impacts of the gym, Moore believes that if a healthy relationship is formed, the results are beneficial. Getting started at the gym may seem like a lot of work, but Moore recommends that people should give the gym a try no matter where they are in life.
"Don't be intimidated by [gyms]. I always had a bad stigma about them, [but they] are a positive, friendly place," Moore said. "Just know that when you come in with the mindset that you're just beginning, don't get discouraged. There's going to be progress."
Leave a Comment
Donate to West Side Story
Your donation will support the student journalists of West High School. Your contribution will allow us to purchase Scholarship Yearbooks, newsroom equipment and cover our annual website hosting costs.
About the Writers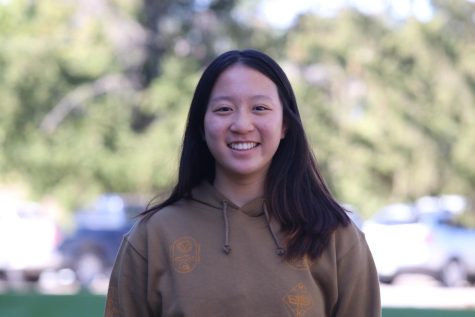 Gianna Liu, Photographer, Reporter
(she/her) Gianna Liu is a sophomore at West High. She is a photographer and writer and this will be her first year on print staff. She loves taking photos...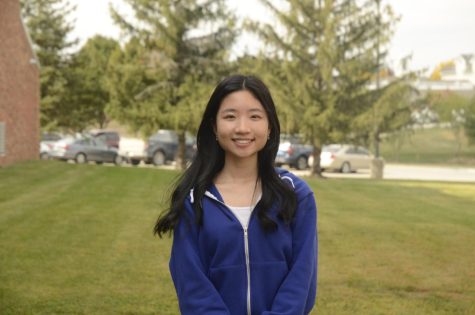 Esther Park, Artist, Designer
(she/her) Esther Park is a sophomore at West High and this is her first year on staff. She is a designer and artist for the print publication. When she's...