The January Radish
Warning: the contents of these pages are entirely satirical. These stories should not be taken seriously as they bear faint resemblance to reality. Unless…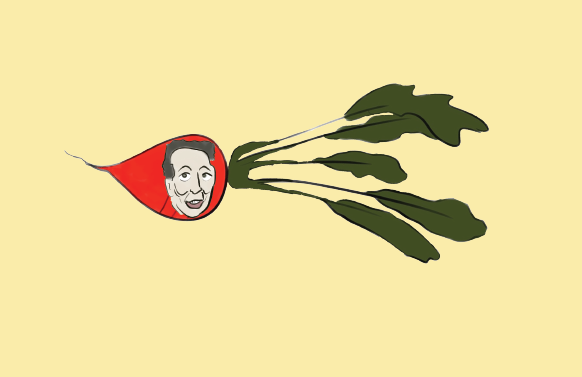 "Clue!" Review
"Clue!" A classic board game of mystery, murder and strategy that became a play. I saw Theatre West's rendition of "Clue!" Dec. 3, and it was a bloody good time. The acting was flawless, the props were realistic and the crowd's emotion was immaculate. 
The scene was set in 1968 at a dark mansion where six dinner guests under strange pseudonyms came together to uncover a world of blackmail and lies. Oh jolly!
I'll admit I was a little confused when the actors started yelling for someone to call 9-1-1. This was pretty immersion-breaking, seeing as the national emergency number wasn't introduced until over ten years later. It's probably an oversight by the writers, but nonetheless, I'll have to dock some points for that one. 
The play went off the deep end from there. All of the actors started running off the stage, and the audience lights turned back on. So unprofessional!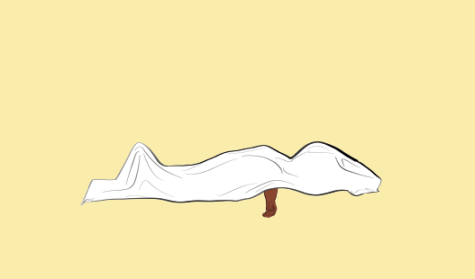 Worst of all was their idea of audience participation. Apparently, Iowa City's police department was cast in the high school theater program, which I didn't even know was allowed. I don't recall "Clue!" having any roles involving Iowa City police officers, seeing as it takes place in New England. The police ushered everyone out of their seats and out of the school, which was very disorienting. Being faced with modern cars and roads, especially since the play takes place in the 50s, really ruined the experience. 
However, I appreciate Theatre West's effort to try something new. Innovation like this is what drives theater forward. Closing the school for a month after the show was a bold move and really added to the realism. Even arresting a cast member for murder? They really went all out, and I admire that.
Theatre West's "Clue!"? I give it an 8/10. 
Twitter under Musk
After Elon Musk's Twitter takeover Oct. 27, Musk immediately began implementing his vision for a revamped platform emphasizing freedom of speech. He started by firing over half of Twitter's employees, most of whom didn't fit Musk's criteria.
"I overheard some employees talking about their wives and how much they love them," Musk said. "Anybody who knows me should know I don't tolerate happy, healthy relationships here." 
To monetize the platform and make everyone feel special, Musk added the feature Twitter Blue, allowing people to buy verification for $8 a month.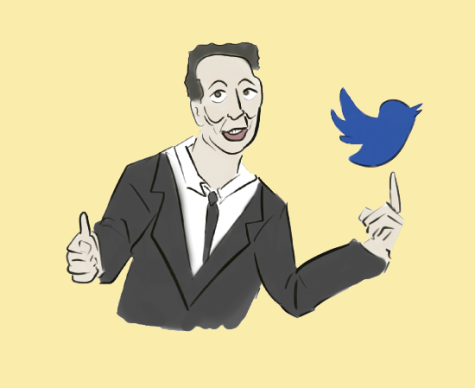 However, this created many issues on Twitter with impersonation accounts using their verified status to act as celebrities and government officials. After receiving backlash about Twitter Blue, Musk held a press conference Jan. 8 about his newest idea for monetizing the platform. 
"Users have pointed out the overwhelming increase of impersonation accounts on the site — an unintended side effect of Twitter Blue," Musk said. "We hear you. Our goal is to provide the best possible experience on our platform, which is why we're unveiling Twitter Fraud, our newest program allowing you to steal anyone's identity legally for only $20."
While the crowd was shocked, Musk seemed extremely excited to unveil the news, reporters flooding him with questions about how Twitter will execute this feature and its possible effects. To ease their worries, Musk assured them the new feature would be successful. 
"Don't worry; it's going to be great. I got a few of my Twitter employees to impersonate my wives and tweet me words of affirmation," Musk said. "Now I finally feel like they love me, and I've never been happier."
There were many shocked gasps from the crowd and flying questions.
"Oh come on guys, it's for the best. The employees are happier, my ex-wives are happier and now Twitter users will be happier too," Musk said.
Ticketmasterminds
Taylor Swift fans, known as "Swifties," spent all of Nov. 15 anxiously trying to buy tickets for Taylor Swift's "Eras Tour." Swifties were met with computer errors and the inability to check out their tickets, leading to widespread anger toward Ticketmaster, the company running the sales.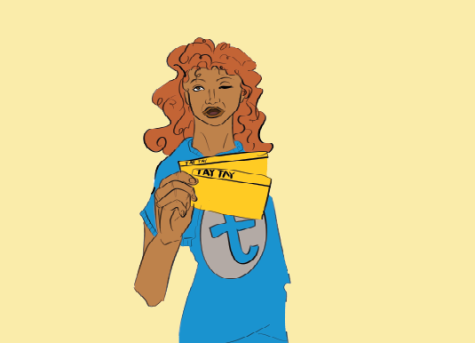 The public outrage led James Stephens, an ex-employee at Ticketmaster, to publish an exposé via Twitter highlighting the true reason behind Ticketmaster's failure.
"Everyone at Ticketmaster is completely feral for Taylor. They used company funds to buy their own tickets before they went live," Stephens said. "It's insane. I tried giving my ticket to a friend, and they ran me out of the office. They said if I came back, they would hunt me down."
This sent Swifties into a frenzy of allegations, debating who deserved tickets the most. The Radish reached out to Ticketmaster employees to comment on these allegations.
"We admit it's all true. But what makes you think you deserve to see her more than me? I know her better than she knows herself. I've been to every Taylor Swift concert, yet the guards always kick me out before I can get on stage," Ticketmaster employee Rebekah Harkness said.
 She then proceeded to get up from her chair and smash the interview set out of pure rage.
"It's a dog-eat-dog world, and you're on your own, kid," Harkness said. "If you aren't willing to wait outside her tour bus for 22 hours to watch her, you shouldn't have these tickets."
The Radish subsequently told Harkness to chill out. 
"Look, I don't want any bad blood here, boys," Harkness said. "Ticketmaster is the most transparent and fan-friendly ticketing system in the United States. We are fans, and we are friendly to ourselves."
Sweeping Policies
West's administration attempted to curb the number of unexcused tardies and absences with "No Tardy December," a system in which students get locked out of the classroom until they get a pass and sufficiently waste 10 more minutes of class. In the following months, a new three-step plan will gradually roll out. 
Administration introduced "No Bathroom January" Dec. 22, and construction workers began removing all toilets from the school to stop students from missing any precious instructional time. Students have found this extremely difficult, leading to administration's implementation of bladder training Social-Emotional Learning lessons.
"I cannot hold my bladder. It got so bad I peed myself during PE and had to go home," Urania Ophten '26 said. "I didn't return to school for two weeks after that; I was too embarrassed."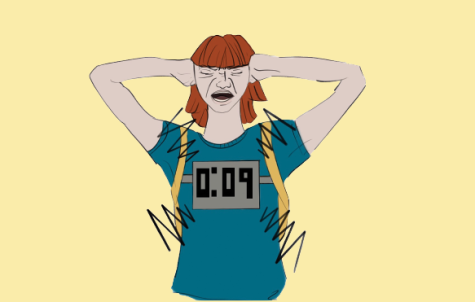 The next step in the administration's plan is implementing a personal tracking device strapped to every student's chest. 
After passing time begins, the device will initiate an audible countdown. Every minute spent in the halls increases the volume of said device, with the last 30 seconds unleashing an ear-screeching siren, immediately indicating the student's whereabouts.
"The timer should encourage the kids to get to class. If it doesn't though, we will track them down. And when we find them, we will personally escort them to 'The Council' where their fates will be decided," West administration wrote via email. 
The administration is always looking for ways to prepare West students for the future. After watching "Matilda," administration is discussing a new idea for disciplining tardy students, inspired by Principal Trunchbull.
"It's safe to say, we're nailing it," West administration wrote.
Leave a Comment
Donate to West Side Story
Your donation will support the student journalists of West High School. Your contribution will allow us to purchase Scholarship Yearbooks, newsroom equipment and cover our annual website hosting costs.
About the Contributors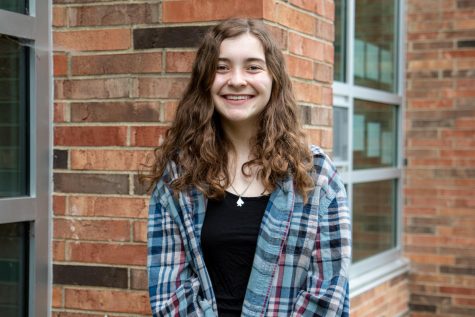 Katherine Shoppa, Print Co-Editor-In-Chief









(they/them) Katherine Shoppa is a senior in high school and this is their third year on staff. They are the Co-Editor-in-Chief of the...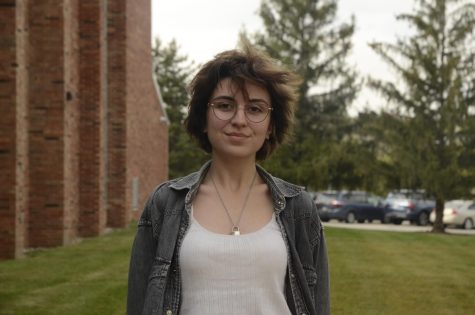 Defne Bayman, Artist, Designer, Photographer
(they/she) Defne Bayman is a junior in their second year on WSS. They are a designer, photographer and artist. In their free time, they read, draw, bake,...