Creating artists
English teacher Darien Robins reflects on how his experiences influence the way he teaches today.
When walking through the halls of West High, many may notice the patterned bow ties and saddle shoes of one particular English teacher — Mr. Robins. To some, he may be just another face in the school, but there's much more behind the cup of coffee in his hands and the glasses he wears. 
Growing up with parents who were social workers, Robins consistently had conversations surrounding tough experiences in his community. He believes this influences his job now. 
"I grew up with dinner talk being about how to be kind … I got to hear two professionals thinking about the smartest, kindest ways to help [people]. I wanted to do that too," Robins said. "I thought hard about becoming a social worker, but I felt really good when I was in my English classes. I liked that I was feeling kinder and smarter all the time. And I liked being in that environment, so [now teaching] sort of feels like I'm doing social work plus also talking about words."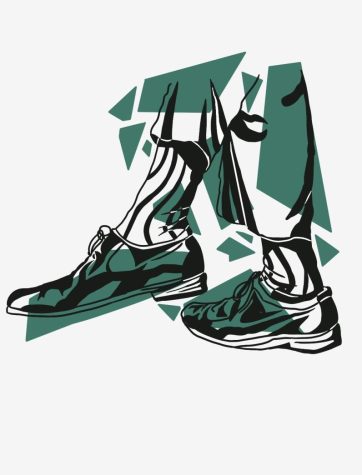 Robins began teaching at West during the 2021-22 school year. He now feels that he has found a home with the Trojan family. 
"I think West is the best possible community of students for me or that I often feel like the right guy at the right time for my students," Robins said. "I get them and they get me more often than not — it feels nice."
Briar Martin '24, a current student in Robins' World Literature class, notices this connection with his students. She believes that he works hard to build relationships with each one. 
"He makes everything really personal. I feel like he has a unique relationship with all of his students, and he learns their style and what they like to write about or read about," Martin said. "The lessons aren't the same for everyone and it hits everyone in different ways."
Building a curriculum that fits all students is something Robins values. He works hard to make sure that each of his assignments allows students to explore what they find fulfilling. 
"The skill set that I'm teaching is the artistry of language. It would feel weird if I was trying to force students into very small boxes with what they're creating," Robins said. "It wouldn't feel very authentic and I don't think students would carry it with them … It's far more fulfilling to build a path than to walk down someone else's. Plus, it's way more exciting for me that I get to hear what students actually care about and what they actually want to create." 
"
It's far more fulfilling to build a path than to walk down someone else's."
— Darien Robins
Tyler James, an English teacher at North Central Junior High and one of Robins' closest friends, highlights Robins' ability to push students to think in new ways.
"He's a really, really good question-asker. If you're making a point to him, he's going to rephrase it back to [you] and clarify for meaning," James said. "And then he will ask this question that pushes you further than you've gone in your thinking before and I think that's what makes him a really good teacher as well. He's just a great intellectual companion."
Robins teaches classes ranging from English 10 to Media Literacy to World Literature and believes this variety keeps him on his toes. 
"[Teaching so many classes] is overwhelming at times, but exciting. It forces me to think about learning from a lot of different angles really fast because my students are fairly varying ages and skill levels," Robins said. 
While Robins molds his classes to match the diversity of his students, he also makes sure to adapt his lessons as the world changes. 
"I'm constantly at all moments in my life thinking about what my students in 2023 will benefit most from. 'What's happening right now? What's the most important stuff from history? What are the tools that are most useful? And what's the future gonna be like?'" Robins said.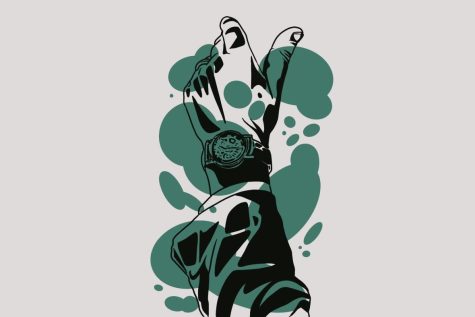 Along with current events, Robins believes his fellow teachers continue to motivate and challenge him every day.
"The West English department is amazing. It was a huge draw to be able to work with so many brilliant teachers," Robins said. "I want to grow and learn and be confident as a member of that number."
As he continues to shape his teaching methods, Robins takes inspiration from many of the teachers he looks up to, often encouraging his students to do the same with their work. 
"I think how I teach writing is to show students models of what they could do so that they can remix those models together to create their own voice. We're an inherently collaborative species, and so I try to embrace that in my teaching style. We remix the art that inspires us and the ideas and the culture and the people that inspire us," Robins said. "I think I tried to do the same with my teaching. I looked at the teachers who inspired me, and I mix them together in new ways and combined them to make the kind of teacher I want to be." 
Although many told him to pursue a more authoritative career in his future, Robins believes teaching is his ideal avenue to make a meaningful impact. 
"I'm trying to change the world very, very close to one person at a time," Robins said. "I thought I wasn't allowed to be on the field. I thought, because of the way teachers and my parents talked to me that I needed to reach for some position of further power, but I don't know if I could make as much change or I could do as much good [if I had pursued that]."
"
I'm trying to change the world very, very close to one person at a time,"
— Darien Robins
As he continues his teaching journey, Robins keeps his goals to impact students' lives in mind. Using his creativity in the classroom, he receives fulfillment through helping his students find their own ways to make art.
"I like making artists way more than I like making art personally," Robins said. "I want my students to know how to create and someday I want them to feel confident that they can make art with language when they want to tell someone how and why they love them, or want to talk to someone when they hurt their feelings, or when they need to convince someone of something important."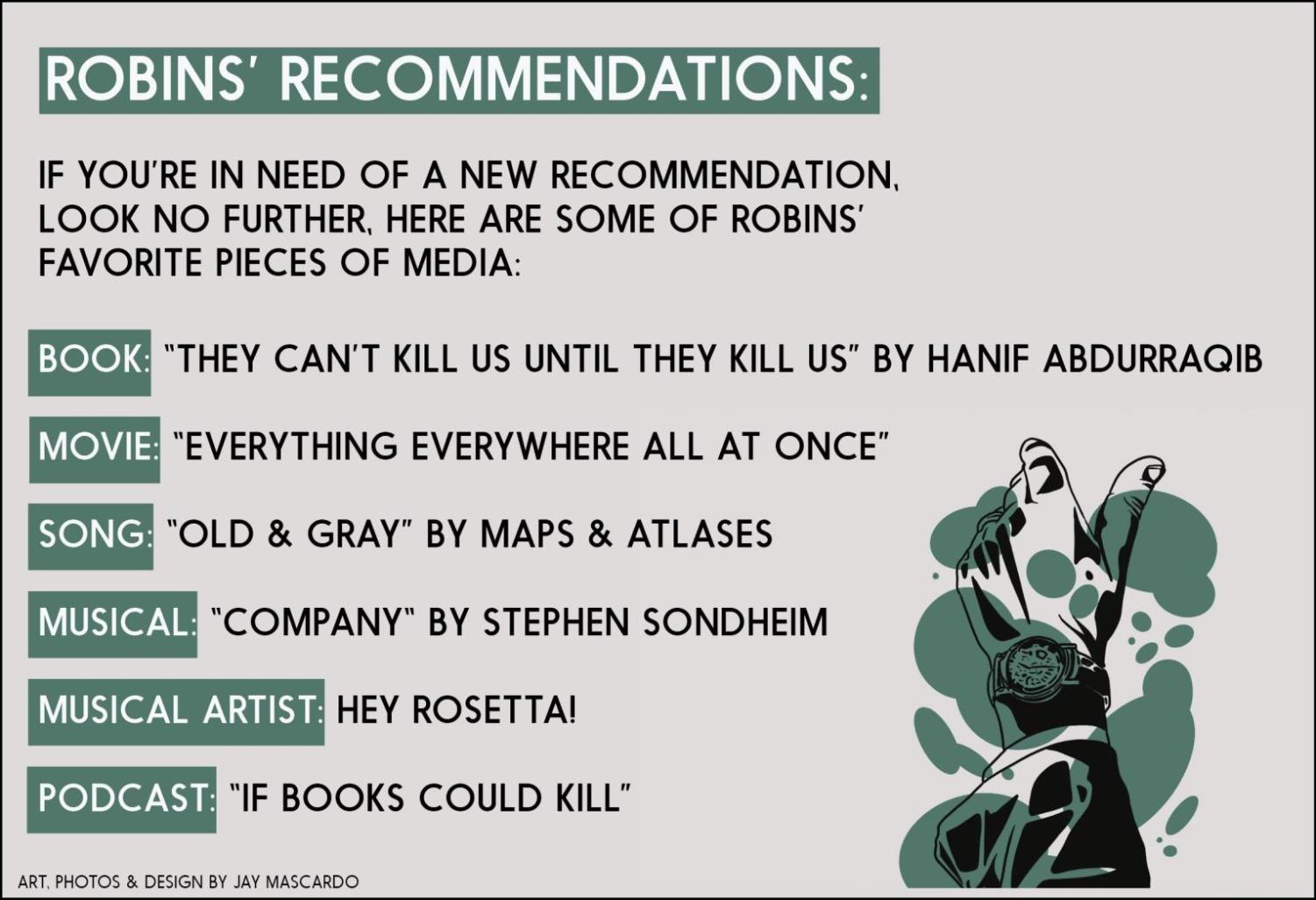 Leave a Comment
Donate to West Side Story
Your donation will support the student journalists of West High School. Your contribution will allow us to purchase Scholarship Yearbooks, newsroom equipment and cover our annual website hosting costs.