Choosing schooling
The Iowa school choice bill, which will be implemented beginning in the 2023-24 school year, allows families to use the money allocated for each public school student as tuition for private school.
Each student who walks into West High has a price of $7,598 attached to their name. The Iowa state government gives this amount of money, funded by tax dollars, to public schools annually for each pupil they have enrolled. After a 55-45 vote by the Iowa House and a 31-18 vote by the state Senate, Gov. Kim Reynolds' "Students First Act" school choice bill is set to go into effect for the 2023-24 school year. Under this law, Iowan families can now use this $7,598 to cover tuition or educational materials at a private school of their choice.
Families access the money, called per-pupil expenditure, through Educational Savings Accounts. According to a January article by EdWeek, eight states currently have ESA programs. In Iowa, the program will be introduced in three stages over the next three school years. Each stage accommodates a wider range of income levels, with eligibility partially determined by data relating to the 2023 Federal Poverty Guidelines. By the 2025-26 school year, all students from all income levels will be eligible to access the ESA.
"
I think private schools have a place, but it needs to be private money that's funding them, not public money.
— Michelle Wikner
While the $7,598 per-pupil expenditure is granted to families, the new law would still provide an estimated $1,205 to public schools for each private school student in the public school's district, whether they previously attended public school or not. 
The bill raises discussion about whether private schools and public schools are held to the same education standards. ICCSD Superintendent Matt Degner opposes the law and believes public schools are held more accountable than private institutions.
"Public school districts have a great level of transparency that private schools do not have," Degner said. "[Public school] doors are always open. Our curriculums are posted online."
Lynne Devaney, superintendent of schools for the Diocese of Davenport, oversees 14 accredited nonpublic Catholic schools located throughout southeastern Iowa. Devaney has worked as a principal and superintendent in both public and private schools and believes they follow the same requirements.
"[Private schools] do follow the Code of Iowa for delivering instruction to our students," Devaney said. "All of our teachers have to be certified, all of our principals, our superintendent … We take the [Iowa Statewide Assessment of Student Progress]. We do all of those accountability pieces the same as the public schools do."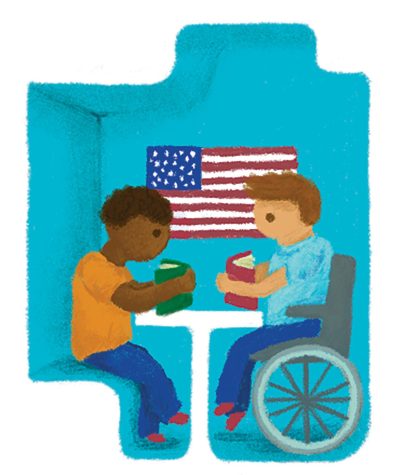 Proponents of the bill argue it allows parents to have more flexibility to choose their child's school, as money is no longer a roadblock. In the state of Iowa, according to Private School Review, the average private school tuition is currently $5,437 per year. 
Chemistry teacher Michelle Wikner, who has taught at West for 23 years, believes private schools' potential for discrimination in the enrollment process means they should not receive public funds.
"I think the main thing that makes me angry is that public funds are gonna go to private schools and … they can discriminate," Wikner said. "I just think that's flat-out wrong. I think private schools have a place, but it needs to be private money that's funding them, not public money." 
According to Devaney, before the new law, private schools were tuition-based and received no state funding. Devaney explains that private schools cannot provide the same level of special education resources that public schools can.
"It would be unethical for us to accept a child who has high needs [when] we know we can't deliver them," Devaney said. "It is disappointing every time we say 'no.' But if we can't provide the program that the child needs, we should be saying no. That's ethical. [Private schools] don't get money like public schools do to support high-need, special education students."
Degner believes that because public schools are available to all, they should be the recipients of taxpayer dollars. 
"We pay taxes for a lot of things that we can choose to accept or not accept," Degner said. "It's a foundational piece of democracy to have a strong public school system. Just because people want to take advantage of a different option, I don't think that means they should get to do something different with their tax revenues."
Devaney emphasizes how the law supports parents with children who attend private schools.
"Some taxpayers' dollars are from the parents who [support] accredited nonpublic schools," Devaney said. "They are paying taxes and they're like, 'Why can't some of those tax dollars flow back into my belief system?'"
In Iowa, there are currently 183 nonpublic schools, about 10 of which do not have a religious affiliation. According to Degner, Iowa's law sets a concerning precedent about the relationship between church and state.
"[There is] a long-term impact in the inherent line in our Constitution around the separation of church and state; [now], public dollars are going to private religious institutions," Degner said. "I think that's a dangerous precedent to set that conflicts with one of the most foundational documents in our democracy." 
Rep. John Wills is the speaker pro tempore in the Iowa state House of Representatives. He served as the floor manager of the bill during its debate and worked with Gov. Reynolds since she first proposed the bill to its passing. According to Wills, the law is constitutionally sound.
"[The Supreme Court has] determined that, as long as the state … is funding [all] schools equally, then it's legal," Wills said. "If we say we're only going to fund [a religious school], then we will be falling into a constitutional crisis, and we will be breaking the law."
Devaney argues that the law simply extends government funding to include all K-12 education. Many higher-education institutions, some of which are private with religious affiliations, currently receive government money, such as in the form of federal student loans or grant funding for research programs. 
"If you want to go to a religiously-based school at the college level, you can use your state dollars. All of the Ivy League schools … are founded on religious principles of Protestantism," Devaney said. "It's just this middle chunk, K-12, [where] we do not receive dollars."  
Some are concerned about the impact the bill may have on small, rural districts — a school with fewer students could feel the effects of losing students and funding more significantly than a school with a large enrollment.
"[The ICCSD] has a really large budget of $200 million in our general fund," Degner said. "But a small district that doesn't have many students to generate the funding — they get into a dangerous position in a hurry."
"
We're putting the decision-making back in the hands of the person who is most responsible for raising that child.
— Lynne Devaney
Many studies have been conducted on whether school choice promotes better education for students, a widely-contested issue. Due to the relationship's complexity, a concrete conclusion has yet to be reached. According to a 2018 meta-analysis by the Cato Institute, the correlation between school choice and educational improvement may have more to do with voucher programs' ability to improve the school-student match.
However, there are doubts about the effectiveness of school choice programs.
"I wonder, is this whole thing just political?" Wikner said. "It's not really about what's best for kids, because if you look at other states that have similar voucher systems, it doesn't really seem like the results are better [educational] outcomes."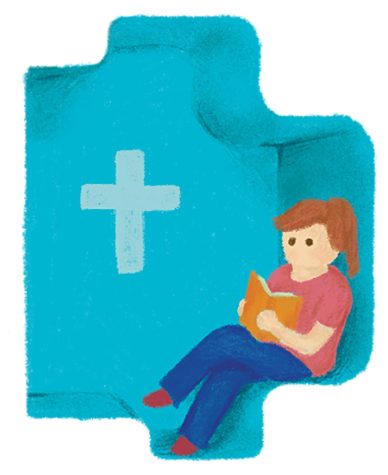 Devaney holds that the bill ultimately gives parents more agency. 
"The parents are the primary educator of their child," Devaney said. "We're putting the decision-making back in the hands of the person who is most responsible for raising that child."
Degner feels that, even without the bill, parents have a great degree of freedom in choosing their child's education.
"Iowa[ns] already [have] a tremendous amount of choice," Degner said. "We have great flexibility of open enrollment for parents to choose any public school they would like to send their child to."
Devaney hopes for cooperation between private and public schools in the interest of students' education.
"We have a great history of collaboration. This bill may have been somewhat divisive, and there might be some people upset," Devaney said. "[But] this is the time for us to still come around together at the table to have more conversations so that we understand each other's viewpoints." 
Do you support the Iowa School Choice law?
Sorry, there was an error loading this poll.
Leave a Comment
Donate to West Side Story
Your donation will support the student journalists of West High School. Your contribution will allow us to purchase Scholarship Yearbooks, newsroom equipment and cover our annual website hosting costs.
About the Contributors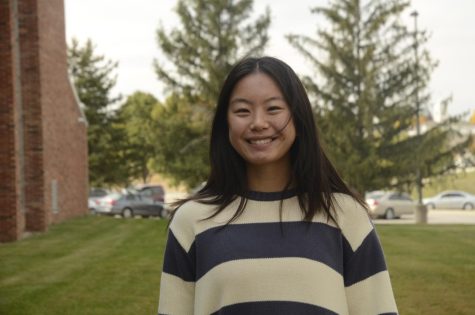 Heidi Du, Print Copy Editor
(she/her) Heidi Du is a senior and this is her third year on staff and second year as copy editor of the newsmagazine. Outside of the newsroom, she can...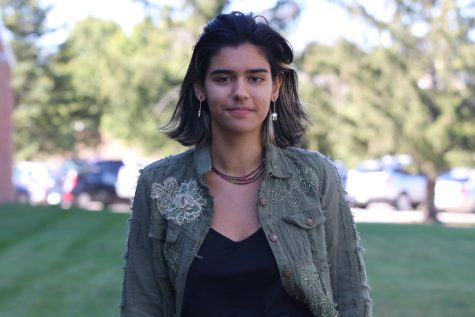 Sila Duran, Print Assistant Design Editor
(she/her) Sila Duran is a senior at West and it's her third year on staff. Sila is the Print Assistant Design Editor. You can typically find Sila at art...