A love letter to West High
From a freshman who could not wait to graduate to a senior who is leaving high school for the last time, Camille Gretter '23 reflects on her favorite parts about being a Trojan.
Dear West High,
Being the youngest of three daughters, I grew up with a pretty good understanding of what high school would be like and came into it with the knowledge that it was normal not to love it and that graduation would come soon enough. Any student in the class of 2023 can attest to the fact that high school was not at all what we had expected it to be. Getting the whiplash of switching between online and hybrid classes put a damper on our high school experience and made it harder for us to connect with our class after all these years. But now, as we are about to graduate high school, I realize that maybe that isolation did not tear us apart as much as it brought us together. 
I came into this year ready. to. go. I had been committed to college since June, and I was ready to be done with all of this high school nonsense. I had dropped down to only taking a few core classes, was starting to get required classes for college knocked out and was looking forward to the next stage of my life. Little did I know at that time how much I would have cherished living in the present. 
It was not until the new year rang in that it truly dawned on me that I would be graduating in a couple of months. It was hard to feel like a senior during the year 2022, but as soon as that two turned into a three, it all became very real. My friends started to make college decisions and I realized that one of my closest friends would no longer be a ten-minute drive away but more like a five-hour road trip. I came to the realization that soon I would be very far from my classmates and this school we have attended since we were 14. No more small smiles during passing time, cheers during football games and dancing at prom. As soon as we are handed our diplomas, that all fizzles away. So, as I leave this school for the last time, here are my most cherished things about these halls. 
Although crowded, loud and rambunctious, attending a high school football game is like no other experience, especially as a senior. Seeing your friends and classmates fight for a win, with you cheering them on is a wholesome and memorable experience. Standing in the front row, dancing with the drum line and doing school cheers with the spirit squad is a vital high school experience. Some might say it is cliché, but what is high school without at least trying to be like the movies?
Even if you think you are too busy with schoolwork or too cool to join a club, it is one of the best things you can do. Joining extracurriculars altered my entire high school experience. Creating that safe space for yourself while doing something you love is important as you face the trials and tribulations of being a teenager. Plus, you meet people from all corners of the school, and it might even give you a lifelong friend as it did for me. Even if something does not sound extremely appealing at first, try it anyway. It'll make West feel more like home. 
I thought that I would always be someone who despises high school. I always thought leaving would be the best day, and that I would finally be free from the tediousness. Now I realize that it is ok to like being a teenager. 
It is not always normal for people to enjoy high school, but finding the little things to love has been my favorite part of my senior year, and for that, I am sending my love letter to West High. 
XOXO,
Camille Gretter
Leave a Comment
Donate to West Side Story
Your donation will support the student journalists of West High School. Your contribution will allow us to purchase Scholarship Yearbooks, newsroom equipment and cover our annual website hosting costs.
About the Contributor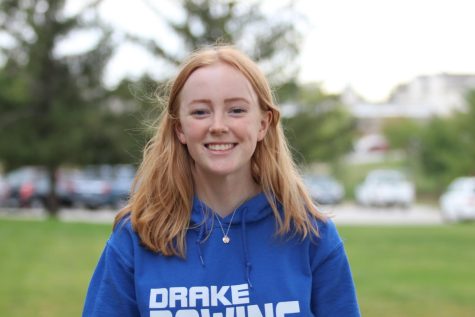 Camille Gretter, Online Editor-In-Chief
(she/her) Camille Gretter is a senior at West High and this is her third year on staff. She is the Online Editor-in-Chief, and outside of West Side Story...