For centuries, debates have been used as a means of intellectual and argumentative exchange, whether it be confirming societal ground laws or lowering the price of market goods. However, such activities soon transformed into court-based disagreements, resulting in the justice system. AP Human Geography teacher Michael Mettenburg hopes to bring those discussions to West High through the newly established Mock Trial club. Here are the top four benefits of joining.
1. College Application Boost
Participating in Mock Trial can be both enjoyable and fruitful for college applications. Colleges value crucial skills such as networking, teamwork and public speaking, all of which can be developed through the Mock Trial experience. Students can showcase their abilities and enhance their applications by demonstrating an understanding of legal concepts and the ability to present arguments effectively. Additionally, the club can help set applications apart by indicating a strong interest in law or related fields.
2. Overcoming Fears
Joining a Mock Trial club can be daunting for many students, especially if they are afraid of being critiqued by others. However, such activities can help individuals overcome their fears and develop confidence in their skills and appearance. By working on soft skills like problem-solving and networking with peers, students can improve their ability to communicate, collaborate, and present themselves with greater confidence. Mock Trial ultimately provides a supportive and encouraging environment for students to grow and develop their skills, allowing them to pursue their goals with greater ease and contentment.
3. Making Connections
In addition to traveling, students can form lifelong connections with their teammates. As peers work through evidence and the overall case, they share moments of happiness, disappointment and fulfillment, creating meaningful and lasting relationships. Mock Trial participants also interact with diverse individuals, including judges, attorneys and fellow participants. These connections can open doors of opportunities for students, guiding them towards future career paths.
4. Traveling
Students who are involved in Mock Trial have the opportunity to travel across the United States for competitions. From Little Rock, Arkansas, to Des Moines, Iowa, students can immerse themselves in distinctive landscapes and cultures as they advance through competition rounds. Traveling allows them to venture out of their comfort zone and learn about the various parts of the U.S.
Overall, Mock Trial is an extracurricular with many student-centered benefits. Whether that be the adventure of traveling or overcoming fears by building confidence, all students from West can find something for them within the club.
Should I Join Mock Trial?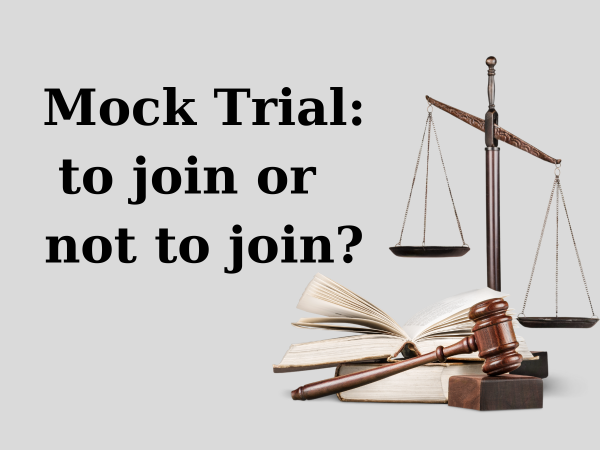 Loading...
There was an error. Please try again.