Review: Maroon 5 "V"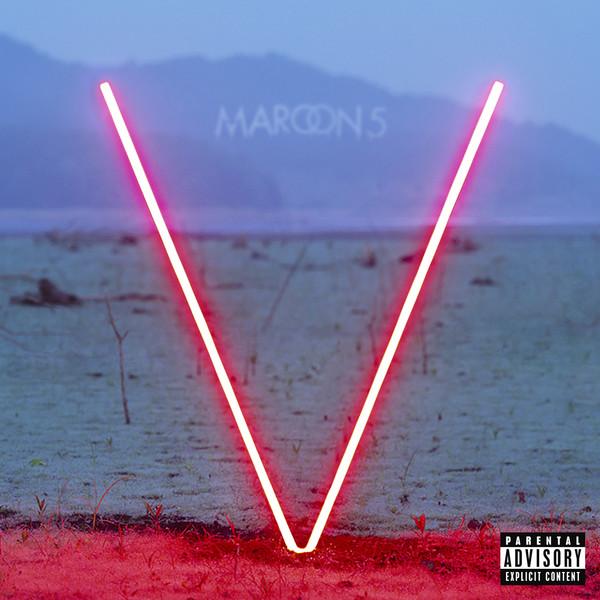 Photo from flickr.com
When I first found out that Maroon 5 was coming out with a new album, I kind of freaked out (that was an understatement). I loved their radio hits "Moves Like Jagger" and "One More Night," not to mention that Adam Levine, the lead singer, is SUPER cool on talks shows like the Ellen Show and the Tonight Show with Jimmy Fallon. So when their fifth album "V" came out on September 2, I leaped for joy and downloaded the album immediately. And boy, it does not disappoint.
The album starts off with the first single "Maps." This song has faithfully been on my Spotify favorites playlist since immediately after its June 19 release, and I still don't get tired of listening to it. I love the catchy beat and Adam Levine's voice in this song (although it goes to really high notes that I did not know were possible).
"Animals" is the second single from the album and has a beat that is extremely danceable, and it compares attraction to each other to an animal's mating process (weird, I know). However, the melody gets a bit repetitive and it easily becomes that decent song that is constantly stuck in your head. But hey, it's all OK because you get to hear Adam Levine howl at the end of the song. This song was not my favorite on the album, but it's a good song to dance to in your bedroom on a lonely Saturday night.
"It Was Always You" is also a single from the album. It's a rock ballad, and it suits Levine's voice extremely well, but at this point, I would like to hear some things from the other members of the band. Rock ballads usually aren't my thing, but this has nice harmonies and lyrics that are easy to understand. You go, Maroon 5. Five stars for you (tell me I'm clever).
"Unkiss Me" is once again a ballad, but this beat is much less prominent and highlights Levine's vocals and some interesting synthesizer noises. Near the end, of the song, some violins come in, and it blends beautifully with the synthesizer in a way that is not too tacky or forced. If you like Adam Levine's voice, then this is definitely the song for you.
The rock feel returns with "Sugar," the next track. But it's more of an oldies-feel rock beat, and it (once again) features Levine's ridiculously large vocal range in addition with a chorus in the background, which adds another layer of color to the song. I adore this song because it's something that I haven't heard from them before, and not to mention that this song kind of reminds me of the Beatles (my favorite band in the whole entire world, so that doesn't hurt my view of the song).
"Leaving California" is about a rocky relationship that is about to end. Despite the very cliché lyrics, the slightly ballad-esque beat makes you feel happy about such a great song, but sad at the same time because Levine puts emphasis on the words that pierce you right in the heart. If you listen to the song, you will definitely understand. This ballad will be on repeat for a while for me.
"In Your Pocket" is an extremely weird title for a song, I know. But it makes sense in context, since it's about two people in a relationship showing each other the content of their phones. I had to listen to the song twice, because I have not heard very many songs that talk about phones or other modern culture that doesn't glorify it immensely. Overall, the lyrics and the funky beat throughout the song make it really interesting to listen to.
The album takes a twist, and "New Love" has a more drum-driven beat that makes it really danceable. I don't really know what they did to all of the voices singing the song, but the song makes it seem as if they inhaled some helium gas before recording it. Even though it's a catchy song, I preferred other songs on the album.
In all honesty, I was really confused when I first listened to "Coming Back For You." The lyrics are really sweet ("Don't you worry girl/ I'll be coming back for you") and the background music is OK, but it's just not a danceable song or a deep ballad. Maybe the fast-ballad type song works for some people, but it was not for me.
"Feelings" sounds how would expect it to be. It's a song about how "I've got these feelings for you," which may have multiple references… Anyways, it's a nice upbeat song with howling and high notes which seem to be a consistent motif throughout this album. It's a different song from all of the other tracks on the album, and it's one of my favorites on the album.
I have just one word for "My Heart Is Open": wow. With a very minimalist instrumentation with just a piano and some stringed instruments, this ballad beautifully highlights Adam Levine and Gwen Stefani's voices. Who knew that they would sound so good together? Not me obviously. This track by far exceeded my expectations and it is one of my favorite Maroon 5 songs.
Despite some songs that did not fit my taste, the album exceeded my expectations. I loved the variety of their songs, and there is something for everybody in this album. However, I warn you that there are some…references…and a few f-bombs and other profanity dropped here and there. But listen to "V" anyways. You won't regret it.
If you are still wary, I would recommend "Maps" or "Sugar" for upbeat songs and "Leaving California" or "My Heart Is Open (feat Gwen Stefani)" for a nice ballad.