Film review – Gone Girl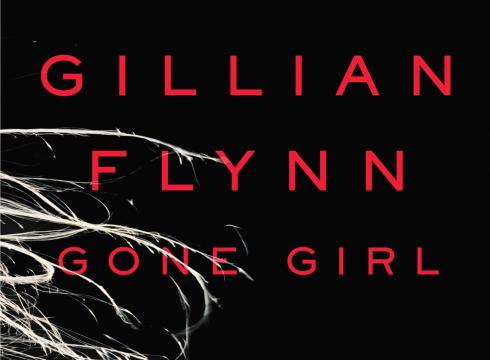 Before I had seen Gone Girl, I had hoped to begin this review with something along the lines of "David Fincher has done it again."  I had hoped that I would be entirely blown away by the cinematography, film pacing and script as I had been with such movies as The Social Network and Fight Club; unfortunately, this was not the case.  There was but a small a fraction of my being that was impressed by the movie Gone Girl.
The movie begins with our protagonist, Nick Dunne (Ben Affleck), driving off to drink away the woes of his failing marriage at the bar he owns with his sister, Margo (Carrie Coon), affectionately dubbed "Go."  It is not too long after this that he returns home to find his estranged wife, the mysterious Amy Dunne (Rosamund Pike), missing and his living room torn to pieces.  Thus the story begins – the story in this case being almost two and a half hours of drawn-out, glorified crime drama under the guise of an innovative psychological thriller.
I was drawn to this movie, as I said before, by the director; David Fincher had yet to fail me, and I was having a bit of a withdrawal since his last movie came out in 2011.  Imagine my surprise when, once the opening credits began to roll over dimly-lit scenes of suburbia, all of my hopes for this film were dashed to pieces when it was revealed that Gillian Flynn, the author of the novel, had written the script. The novel itself was  not impressively written, and it quickly became evident then that I was in for a bad time.
Even with Fincher's marvelous aesthetics (they, fortunately, did not disappoint, being strongly reminiscent of The Social Network), there is no salvaging a movie with an awful script, and this script was pretty bad.  Whether it was due to the delivery or the ineptitude of the author, all of the dialogue seemed a little off and, frankly, rather stiff.  Every time Rosamund Pike opened her mouth, as beautiful and wonderful as she was, it seemed as though the words she was speaking hadn't been properly catered to her character.  Nothing flowed the way speech is supposed to flow in real life; it felt unnatural and almost ruined the movie for me entirely.
Rosamund Pike, despite being trapped within the bounds of a poorly written script, was the ultimate highlight of the film, impressively embodying the difficult role of Amy Dunne.  Carrie Coon, as well, was exemplary as Nick Dunne's sharp-tongued twin Margo.  Although Ben Affleck and Neil Patrick Harris, the leading men (as Nick Dunne and Desi Collings) were ultimately disappointing, Tyler Perry demonstrated his dynamic acting capability by taking on the role of last-ditch homicide lawyer Tanner Bolt.
Although beautifully filmed and well paced, Gone Girl was ultimately a halfhearted attempt at critiquing the human condition and analyzing the trust behind marriage; however, it is worth a watch if you genuinely enjoyed the book.